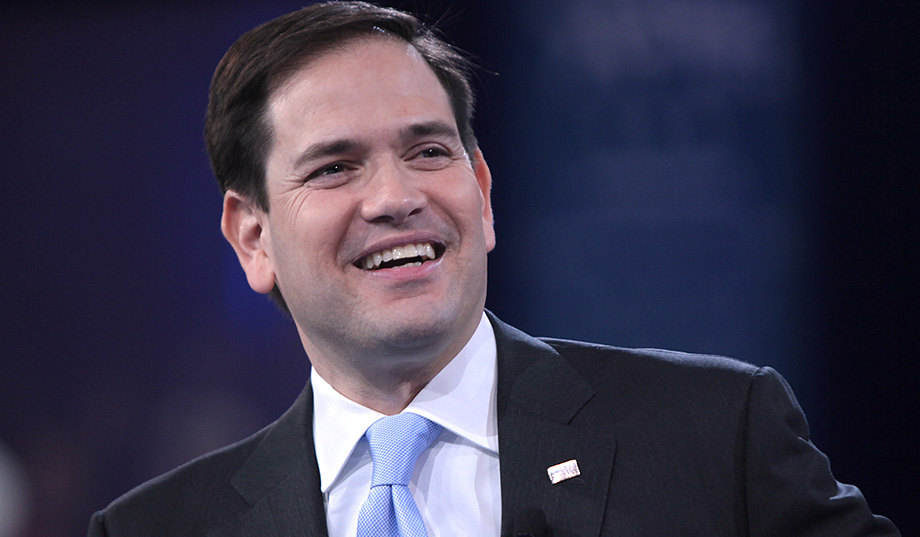 John McCain faces a big test, Marco Rubio starts over, and the Club for Growth takes on the GOP establishment one last time.
Voters go to the polls Tuesday in Arizona and Florida. Though these are not the last primaries of the year — New Hampshire is still two weeks away — they mark the unofficial end of primary season: One week from today, Labor Day having come and gone, Congress will be back in session and the general-election campaign will commence in earnest as voters tune in after the summer.
For the future of a GOP riven with internal fissures, however, Tuesday looms large. Club for Growth–backed candidates will again face off against opponents preferred by House leadership or their allies, the final such electoral contest this year in a battle that both sides increasingly see as escalating. Two Republican authors of the failed Gang of Eight immigration-reform bill are poised to defeat primary opponents in a year when immigration has dominated Republican politics. And in Florida, Ted Cruz and his former campaign manager find themselves on opposite sides of a House race.
Here's what to watch for as the results start coming in.
McCain's Margin
John McCain is widely expected to win his primary against state senator Kelli Ward and several lesser-known candidates. The question is by how much.
Even McCain's allies say they don't anticipate he'll win by a wide margin, though a CNN/ORC poll released last week showed him up by 26 points. The senator is intensely disliked by many Arizona Republicans, and with Donald Trump underperforming in the state, some party strategists are quietly concerned that he could be in trouble in November against Representative Ann Kirkpatrick, a top Democratic recruit.
If McCain can't clear 50 percent of the vote Tuesday against a group of candidates who have largely failed to gain traction, it will be the clearest sign yet that he's vulnerable with Republican base voters. And if he has to worry about his base, it will make beating Kirkpatrick a taller order: In the final 70 days, he'll have to win over independents and some Democrats while at the same time working to keep Republicans in his camp.
The Club for Growth's Last Stand
The Club for Growth, whose super PAC arm has funded many of the major primary challenges to establishment candidates — and which led an effort to take down Donald Trump — has had a run of bad luck this year, coming up empty in contests in Georgia's 3rd District and Kansas's 1st District, where Representative Tim Huelskamp lost his primary by a wide margin.
Tuesday is the Club's last chance to notch a win this primary season.
Tuesday is the Club's last chance to notch a win this primary season and end that losing streak. Florida's 2nd District, where Mary Thomas faces Neal Dunn in a primary for an open seat, will be ground zero for the Club's battle against an establishment foe. Thomas has the backing both of the Club's Super PAC and of the Senate Conservatives Fund. Dunn has the backing of some in House leadership, including Majority Leader Kevin McCarthy, who fundraised for him and donated to his campaign.
Another one to watch: the primary in Arizona's 4th District, where the Club endorsed Representative Paul Gosar at the last minute, after a barrage of spending against Gosar from an outside group funded by local agribusiness interests. Gosar is favored, but an unimpressive victory could indicate he will be vulnerable in 2018.
The Club is also playing in races that have fewer implications for the GOP's ongoing internecine squabbles. In the open-seat primary in Arizona's 5th District, they're supporting state senator Andy Biggs against several other candidates, including former GoDaddy executive Christine Jones, who has loaned her own campaign more than $1.6 million. And in Florida, the group is all but guaranteed two resounding victories: They're backing Senator Marco Rubio and Representative Ron DeSantis for reelection.
Rubio's Revamp
Speaking of which: Rubio exited the presidential primary in a bad way on March 15, after losing his home state to Trump by nearly 20 points. Tuesday is his chance to get a modicum of redemption, and he is expected to get it in his primary against Carlos Beruff. Beruff, a wealthy homebuilder from Sarasota, was the only Republican to remain in the primary after Rubio changed his mind and decided to run for reelection in June. Though he positioned himself as a Trump-like disruptor, he has largely failed to gain traction: Florida Republicans may have rejected Rubio as a presidential nominee, but polling suggests they would like to keep him as their senator.
Drama in Florida's 19th District
Former Secret Service agent Dan Bongino is running for his third political office, in his second state. Having tried unsuccessfully to win election to the Senate and the House from Maryland, Bongino will be on the ballot in Florida's 19th District on Tuesday. He faces Francis Rooney, the former ambassador to the Holy See, and Chauncey Goss, a well-known local Republican.
The election itself may be the least interesting thing about this race. Ted Cruz has backed Bongino, which puts him at odds with his campaign manager, Jeff Roe, whose firm Axiom Strategies is consulting for Rooney. And Bongino and Politico reporter Marc Caputo have raised eyebrows with a colorful feud of their own: Politico published a recording of Bongino sounding off in an expletive-laden rant against Caputo, after he took issue with Caputo's line of questioning.
Bongino may have grabbed the most headlines lately, but Rooney — who has given almost $4 million to his own campaign — remains favored to win.
— Alexis Levinson is National Review's senior political reporter.
Editor's Note: This piece has been amended since its publication.