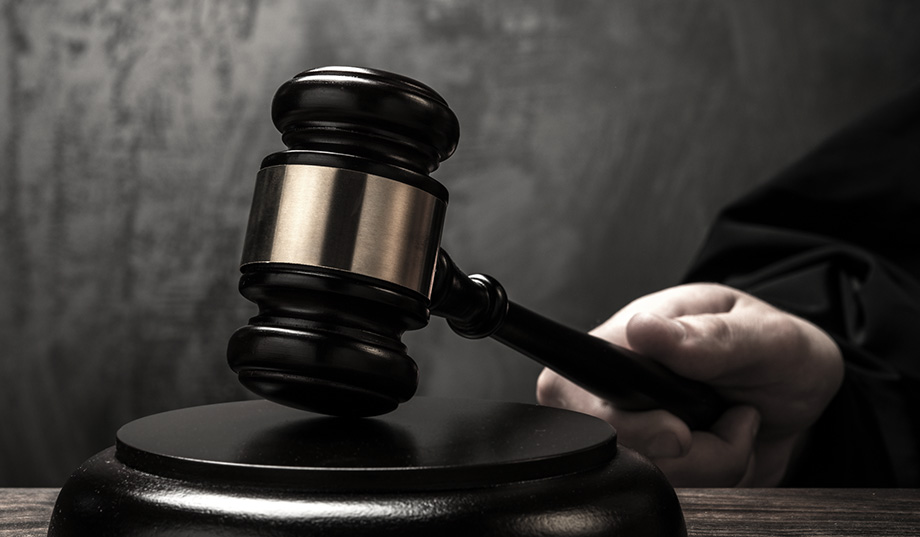 Florida citizens familiar with the way their state government works might be confused. Before Thursday, the budget was administered by the legislature, as is designated by the state's constitution. But as of Thursday, the budget is apparently run by federal judge Robert Hinkle.
On Thursday, Hinkle permanently blocked a law, passed this spring, barring state money from any Florida organizations that provide abortions. In June, just hours before the law was scheduled to go into effect, Hinkle — a Clinton appointee — granted Planned Parenthood Southwest's request for an injunction. Subsequently, Florida governor Rick Scott and his legal team backed off their defense of the law, entering a joint motion with the plaintiffs to end the litigation and paving the way for Hinkle to make his decision definitive.
Hinkle's is the latest in a series. An Ohio law that directs the state's health department to "ensure" that funds it receives through various programs not be used to perform or promote nontherapeutic abortions (or contract with any entity that does) was temporarily blocked in May. And last month, a three-judge panel blocked Utah governor Gary Herbert's directive to state agencies "to cease acting as an intermediary for pass-through federal funds" to the state's Planned Parenthood affiliate.
But Hinkle's ruling is the pinnacle (so far), in terms of judicial ingenuity. Hinkle writes: "Under the defunding provision, as a condition of receiving state or local funds for unrelated services, the plaintiffs must stop providing abortions that women are constitutionally entitled to obtain." This is, he says, a clear-cut violation of the unconstitutional-conditions doctrine, a bundle of Supreme Court precedents that, taken together, prevent the government from forcing a recipient of federal funding into surrendering a constitutionally protected right in order to receive funding.
But that's not what is going on here, for a straightforward reason: A woman has a right to an abortion, under Roe v. Wade. But she doesn't have a right to have it federally funded. Likewise, abortion clinics have no right to taxpayer money.
Consider if Florida's legislature passed a bill subsidizing all Florida sporting-goods stores except those that sell firearms, then a federal judge blocked the law on the grounds that, "under the defunding provision, as a condition of receiving state or local funds for unrelated services, the plaintiffs must stop providing firearms that sportsmen are constitutionally entitled to obtain." The same liberals applauding Hinkle's abortion decision would be fainting onto their divans. The absurdity is obvious: Bass Pro Shops has no right to receive state money to sell firearms, and refusing to fund them from the state treasury would not restrict any outdoorsman's access to firearms.
#related#But, as Clarence Thomas wrote in his dissent from the majority in June's Whole Woman's Health v. Hellerstedt, which struck down health-and-safety regulations the Texas legislature sought to impose on the state's abortion clinics, "the Court employs a different approach to rights that it favors." And that is what happened both in Hellerstedt and here. This summer, the Court permitted Whole Woman's Health, a limited-liability company that has no constitutional right to abortion, to sue to vindicate other people's constitutional rights; the Court does not normally allow this. Similarly, Judge Hinkle accepted that Planned Parenthood of Southwest and Central Florida, a 501(c)3 nonprofit, mystically partakes of the right to an abortion. Conveniently, if that's true, it becomes much easier to argue that Florida's abortion industry should be able to continue perching atop half-a-million dollars in fungible taxpayer cash.
The notion that a state's refusal to fund abortion violates a woman's right to an abortion is not legal reasoning; it's political rhetoric. No responsible jurist believes that Florida's refusal to fund the sales of AR-15s is unconstitutional. But for 40 years, judges have been happy to fabricate abortion rights whole-cloth to forward a perverse dream. Judge Hinkle's ruling is another deplorable example.​
— Ian Tuttle is the Thomas L. Rhodes Fellow at the National Review Institute.​