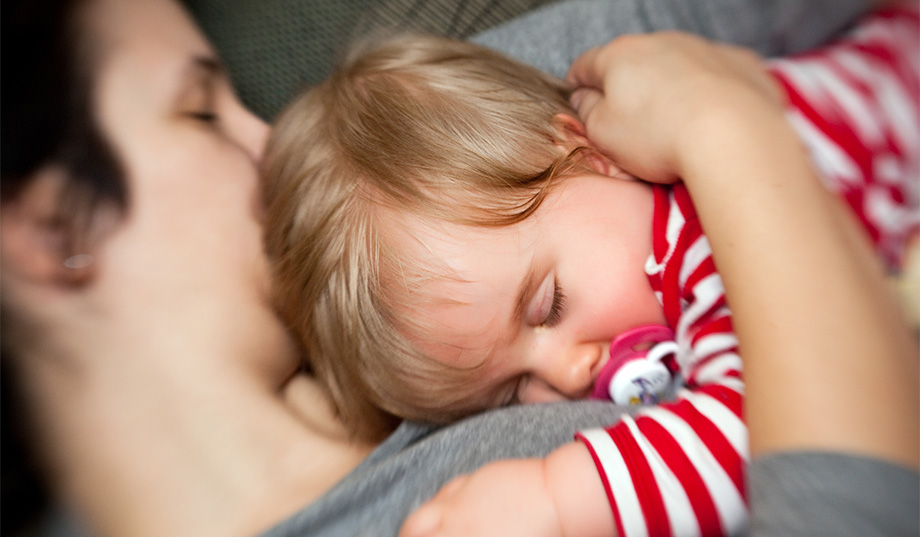 The poles of the abortion debate couldn't be farther apart.
This past Saturday, my wife and I were enjoying a relaxing evening at home with our two children. We were experiencing a wild Saturday night, one most parents could relate to: My wife was preparing some after-dinner treats with the kids, and I was finishing up the last of the weekend cleaning tasks. I was therefore startled to hear my wife franticly shuffling up the stairs — her water had broken.
As we sped off to the hospital, an avalanche of emotions rushed over me; however, the overwhelming emotion was thankfulness. I was thankful for a wife willing to endure nine months of discomfort; thankful for a wife willing to go through hours of excruciating pain; thankful for a wife willing to do nearly anything to ensure a safe delivery and healthy baby, in almost every scenario selflessly placing the wellbeing of the baby above her own. I was thankful, too, for extended family willing to set aside their own affairs to welcome a new life. And most important, I was thankful for a God that bestows life. There is no greater challenge and no more profound blessing than a child.
Eerily, at almost the exact moment that my wife was preparing to bring life into this world, 90 miles to the west dozens were gathering in a Madison, Wis., restaurant to celebrate the intentional destruction of the unborn. You see, unlike past generations of progressives who wanted abortion to be "safe, legal, and rare," a new generation of more strident and some might say militant progressives want the "rare" element eliminated.
In 30 cities throughout the country, pro-abortion concerts and concert-watch parties were organized for September 10 by a group called "All Access," with the goal of celebrating abortion and expanding access to it. As Alexandra Desanctis pointed out in National Review Online, the effort represented "a widespread attempt to mainstream abortion as a social good in itself." The events appear to have not disappointed. One admirer on Twitter proclaimed, "Everyone loves someone who has an abortion. YAASSSS!!" With the exception of a few women wearing T-shirts defining conservatism as "government so small it fits in your vagina," the watch party in Madison looked like any other Saturday-night networking event, filled with free-flowing wine, appetizers, and nametags. The only difference was these Madisonians were congregating to watch a Cleveland concert featuring pro-abortion champions Sia, Jessica Williams, and Leslie Jones.
As is the case with many issues today, the differences on abortion between the competing factions on the ideological spectrum could not be more extreme. While conservative leaders such as Senator Ted Cruz have eloquently articulated a no-exception pro-life position, emphasizing that whatever the conditions of conception it never makes sense to "blame the child," groups such as All Access promote testimonials from women rationalizing procuring abortions because they hadn't yet experienced the travel they wanted and didn't yet have a 401(k). As Senator Cruz argued, the response to the stalemate is for us to convince our fellow citizens, state by state, heart by heart, of the wonders of God's creation.
While the existence of events like those organized by All Access that blatantly celebrate abortion can be unsettling, pro-lifers should be encouraged by the shifting political winds. Generationally, Millennials certainly have their shortcomings, but as David French points out, "though young people today still tend to be liberal, when you compare like to like — previous generations at the same age — Millennials are trending less liberal than their parents and grandparents." And this holds true on the issue of abortion. According to a study by the Institute for Pro-Life Advancement, despite not necessarily identifying as pro-life, some 53 percent of Millennials believe abortion should be illegal in all or most circumstances. As an older member of the Millennial generation, this makes me proud.
In addition to the generational shift, it's encouraging that groups. such as Citizens for a Pro-Life Society, Priests for Life, and the Pro-Life Action League exist. They recognize the second Saturday in September as the National Day of Remembrance for Aborted Children. The first such day was held in September 2013 on the 25th anniversary of the burial of 1,500 aborted babies in Milwaukee, Wis. According to LifeNews, prayer vigils were conducted at 145 memorial sites across the country last Saturday, including 50 gravesites where the remains of aborted children have been buried.
These contrasting series of events that took place last week are representative of the fork in the road we face as a nation. We can give in to the pressure from the Left and celebrate the act of ending innocent life, or we can focus on supporting those women who are willing to sacrifice so much to bring into being the next generation. And more important, we can focus on Him who blesses all those involved in this amazing process. Thankfully, you don't have to take my closing as the final word on the matter.
Psalm 127: 3-5 simultaneously serves as powerful encouragement for those championing life and a warning for their opponents: "Children are a heritage from the Lord, offspring a reward from him. Like arrows in the hands of a warrior are children born in one's youth. Blessed is the man whose quiver is full of them. They will not be put to shame when they contend with their opponents in court."