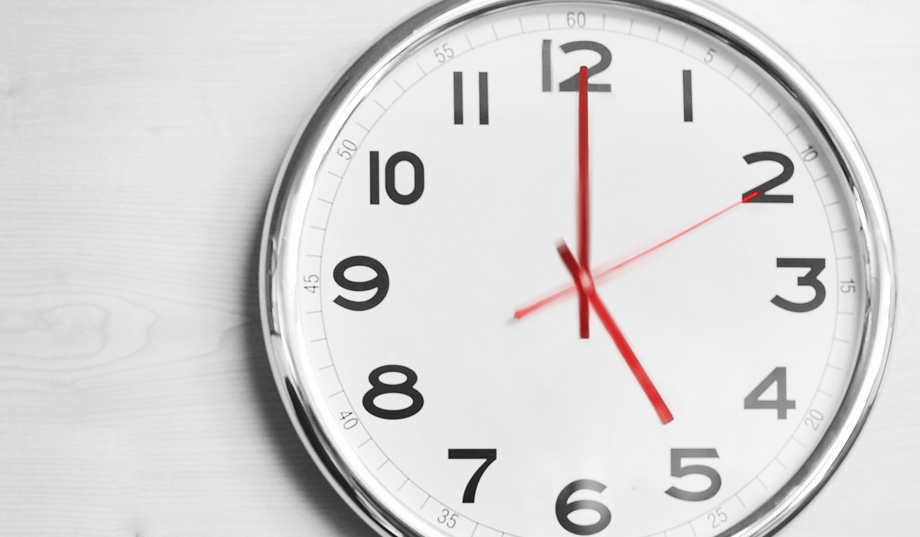 Attorney General Adam Laxalt calls the new rule 'unlawful' in an interview with NR.
Today, Nevada attorney general Adam Laxalt announced his filing of the first state-led lawsuit against the U.S. Department of Labor's new overtime rule, in what could prove a major blow to one of President Obama's signature policies. Laxalt, in partnership with 20 other state attorneys general and governors, wants to halt the policy's December 1 implementation date because the new rule, he argues, is an unconstitutional attempt by the Obama administration to "dictate how state and local governments allocate their budgets and provide service to their citizens and constituents."
The new rule forces both public- and private-sector employers to pay time-and-a-half overtime to any hourly employees earning less than $47,476 per year, nearly double the old threshold of $23,660. Employees earning less than the threshold but performing "executive, administrative, or professional" duties were previously exempt from the DOL's overtime requirements, but the new rule mandates that they receive time-and-half pay for extra work, too. In so doing, it directly overrides the exemptions outlined by Congress in the Fair Labor Standards Act. In addition to modifying the threshold and eliminating the white-collar exemption, the Obama administration created an algorithmic method to automatically update the salary threshold every three years based on wage growth and other factors. Laxalt calls this algorithm "ratcheting," and it is a significant component of his lawsuit.
"Not only do we think we have an unlawful rule, but this rule will ratchet upward automatically forever," Laxalt tells National Review. "We do not believe that federal law allows this to go into effect."
Ironically, the Department of Labor agreed with Laxalt's assessment back in 2004, determining that it did not have the authority to alter the threshold without congressional authorization. "Nothing in the legislative or regulatory history . . . would support indexing or automatic increases. . . . The Department believes that adopting such approaches in this rulemaking is both contrary to congressional intent and inappropriate," a DOL rule concluded back then. But under the Obama administration there has been a clear trend of federal executive overreach, ranging from the education sector with Common Core to the health-care sector with Obamacare, and Laxalt believes the new overtime rule is yet another example.
The Department of Labor's overtime rule will dramatically impact state workforces and budgets.
The Department of Labor's overtime rule will dramatically impact state workforces and budgets; soon enough, state officials will be forced to "make decisions about social services or whatever tradeoff they have to [accept to] meet these salary standards," Laxalt says. He worries that states will not be able to sustain all social services as the employee salary threshold for overtime pay nearly doubles.
And if a state or business owner simply can't afford to compensate executive and administrative employees who are making just shy of $50,000 per year with the new overtime wages? The Department of Labor's answer is to raise those employees' salaries above $47,476 or limit them to 40 hours per week. The reality, however, is not so simple. If implemented, the Obama administration's new rule may have unintended consequences, such as the reduction of hours, services, pay, and layoffs. What's more, employers have just six-months to prepare for the higher threshold, which, according to DOL, will affect more than 4 million people.
#related#Laxalt and his coalition are suing the Department of Labor on the grounds that the new rule overrides congressional authority by implementing a minimum-salary threshold that omits the "white-collar exemption"; that it violates the Tenth Amendment by forcing states to pay their workforces a specific amount, indirectly controlling their budgets; and, finally, that it violates the Administrative Procedure Act by revising the salary threshold every three years.
In addition to Nevada's Laxalt, the states represented in Laxalt's coalition are Alabama, Arizona, Arkansas, Georgia, Indiana, Iowa, Kansas, Kentucky, Louisiana, Maine, Michigan, Mississippi, Nebraska, New Mexico, Ohio, Oklahoma, South Carolina, Texas, Utah, and Wisconsin.
"Once again," Laxalt says, "President Obama attempts to obtain by executive fiat what he could not gain through the legitimate political process provided by our Constitution." It remains to be seen whether that attempt will succeed.
— Austin Yack is a William F. Buckley Fellow in Political Journalism at the National Review Institute.