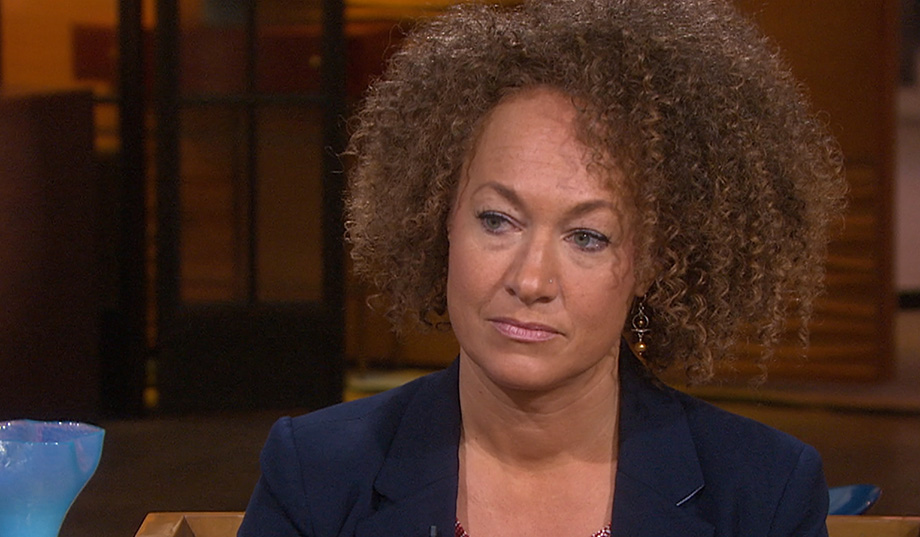 People are very mad.
Rachel Dolezal, the white lady who got busted pretending to be a black lady, has somehow managed to get herself invited to be a feature at a rally for natural black hair.
The rally, called the "Naturally Isis Braid-On, Economic Liberty March and Rally," will take place in Dallas on Saturday.
Naturally Isis is a black hair salon founded by Isis Brantley, a "natural hair stylist" who, according to the description on her salon's website, "has been a vibrant spokeswoman for black ancestral culture for over thirty years" who has been "actively involved in the fight for preserving cultural identity for African Americans."
So, why the hell did she invite Rachel Dolezal to headline her rally? Is the best way to celebrate your "cultural identity" really to invite a woman whose claim to fame is stealing it? I mean, it's not even like Dolezal stopped at posting a picture of herself in a rasta cap on Instagram. No, she literally (not figuratively) stole a black identity — as in, pretending to be a black person, telling people she was a black person, and telling people that a particular black man was her father even though that black man was denying it — to launch her own academic and activist career.
Well, according to The Daily Beast, Brantley invited Dolezal simply because she had seen pictures of some of Dolezal's hair-braiding work on television (yes, Rachel Dolezal now works braiding hair) and actually didn't know anything about Dolezal's history when she invited her.
But plenty of people did know — and they were very, very mad.
"I couldn't believe it," Brantley told The Daily Beast in a phone interview. "People threatened to boycott me."
"They are calling me a sellout and saying that I am 'Massa's girl' or some mess like that," she continued. "I just stopped looking and blocked everybody."
The craziest thing of all, however, is that Brantley — despite now knowing everything about Dolezal's past — said she is still going to feature Dolezal at her rally.
Dolezal, by the way, told The Daily Beast that she just doesn't understand why there's all this hubbub about her appearance.
"It's a justice issue and I've been a social justice activist for years," she said. "It's really that simple."
#related#No, though. It's really not. Why? Because you're not just a "social justice activist," you're a "social justice activist" who made your career as a "social justice activist" by pretending to be black. You were even, as The Daily Beast recalls, suspected of sending a package full of racial threats to your own mailbox at the NAACP — a mailbox to which only USPS workers (who have since been cleared) and you had the key. So, no, it's really not just "that simple." Your past as a fake black person really does complicate things when it comes to you being featured in a prominent position at a "natural" blackness event.
Now, this kind of behavior from Dolezal isn't all that surprising. After all, we're talking about a lady who, when asked if she was black, responded with, "I don't understand the question." But what is surprising is that people are continuing to fall for her garbage — even after it's been proven that "garbage" is exactly what it is. I mean, how does she do it? Really, it's almost impressive. Or, it would be . . . if only it weren't so sick.