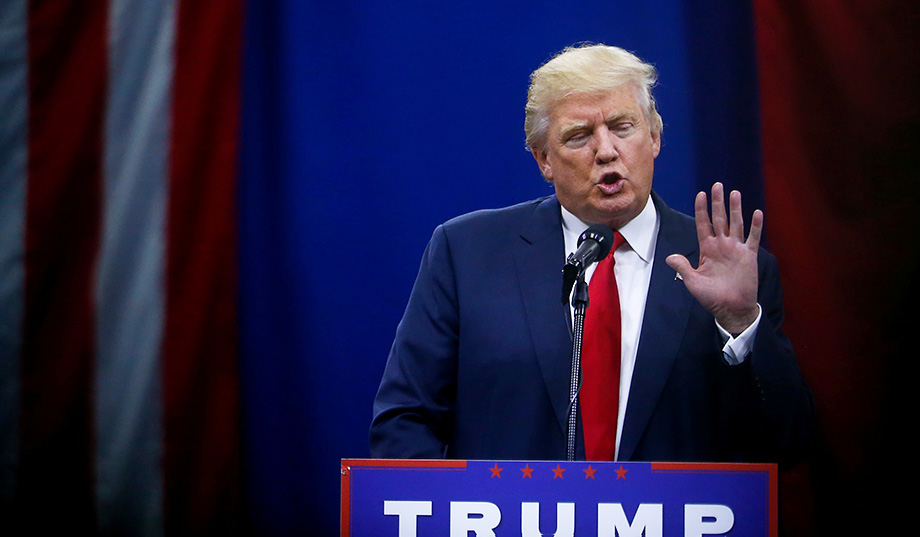 The party should have done its homework before nominating him.
Donald Trump will be consumed for the next month defending himself against a host of attention-grabbing sexual and tax accusations, while leaks about Hillary Clinton's corruption of the Clinton Foundation and the media are given short shrift. While unfair, this was entirely predictable.
Back in March, Ted Cruz warned that journalists had told him privately that news outlets were holding their most damaging Trump material until the general election, when it would be the most effective in derailing him.
On Wednesday, the Hollywood-based website tmz.com reported that:
NBC execs had a plan to time the release of the Donald Trump audio to have maxi­mum impact on both the 2nd pres­i­den­tial debate and the general election . . . sources connected with the network tell TMZ.

Multiple sources connected with NBC tell us . . . top network execs knew about the video long before they publicly said they did, but wanted to hold it because it was too early in the election. . . . As we reported, Billy Bush was bragging about the tape — in front of NBC execs at the Rio Olympics — in early August. NBC says it's only known about the tape for a little more than a week.
And if you believe NBC now, well, then you believe there is no media bias.
Back in May, I warned that it would be sheer folly for Republican delegates to nominate a candidate with such a checkered past and a track record of fabrication that hadn't been fully vetted. I urged them to demand that Trump conduct an opposition-research program on himself and release his tax returns, because there inevitably would be damaging leaks on Trump in the fall:
If Republicans don't do all they can to figure just what Donald Trump is hiding, they will be violating a cardinal rule of politics: Don't drive over an electoral cliff when there is still time to brake or turn in a different direction. Right now, all of the savvy politicos lining up like lemmings for the presumptive nominee are acting like Chumps for Trump.
Not only did Trump refuse to release his tax returns (even though he demanded the returns of everyone being considered for vice president), but he rejected the demands of his political aides to have his own past examined by the campaign in order to be better prepared for attacks. Both Corey Lewandowski, Trump's first campaign manager, and Paul Manafort, who replaced Lewandowski in June, asked for such a "forensic evaluation," which is traditional for any public figure seeking office. Roger Stone, one of Trump's earliest political allies, agreed with the need for such an internal look when Trump considered running for governor of New York in 2014. At every stage, Trump rejected the entreaties, and his current advisers continue to fly blind when it comes to whatever the next attack might be. "I don't know what's out there," Trump campaign manager Kellyanne Conway told Fox News on Wednesday. "There's no way for me to know what is and isn't out there."
Trump's campaign aides are at the mercy of his whims and U-turns, and thus unable to do their best.
The Trump campaign has always had an air of haphazard sloppiness about it, all of which belies Trump's boasts about his management genius and organizational skill. In truth, all of Trump's campaign aides are at the mercy of his whims and U-turns, and thus unable to do their best.
Last summer, I was told by Republican National Committee leaders that no one could stop the Trump Train from rolling to the nomination because it would be defying the will of the delegates. But then RNC officials shut down any attempt to open up the convention, demand more transparency from Trump, or allow delegates to abstain, pending Trump's release of his tax returns. If enough delegates had abstained and driven Trump below a majority of 1,237, a second ballot could have been held, which could have cracked the convention wide open.
#related#For a party that prides itself on promoting business-friendly policies, the Republican party failed to perform the basic due diligence anyone in the private sector would have demanded before hiring someone for a CEO position. In doing that, Republicans ended up not with a leader but with a giant distraction for a nominee. Because GOP voter turnout could be depressed as a result, Republican control of the Senate and even possibly the House is possible. By taking Donald Trump at this word that he had nothing to hide, too many Republican leaders may find they have everything to lose.