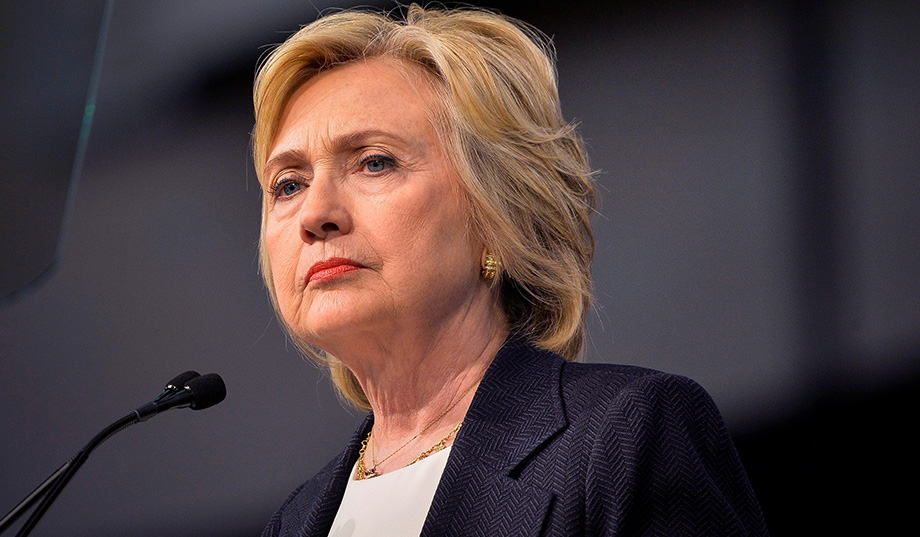 The Democratic presidential nominee is again under criminal investigation less than two weeks before the election.
On Friday afternoon, the FBI uncorked the mother of all October surprises, announcing in a letter to Congress that it has re-opened its investigation of Hillary Clinton's "personal email server." The reason? During an "unrelated investigation"* it uncovered e-mails that "appear to be pertinent" to Clinton's case. It is seeking to determine whether the e-mails contain classified information and can't yet determine their significance.
Stripped of the legalese, it means that Hillary is back in legal jeopardy. The FBI doesn't investigate and recommend enforcement actions against computer servers. It holds people accountable, and Hillary is the person most responsible for her own e-mail. I have three initial thoughts.
First, these e-mails must be prima facie problematic. There is no way the FBI publicly re-opens this investigation on the eve of a presidential election if the new e-mails contained information about yoga routines or wedding plans. Moreover, the very fact that the FBI is trying to determine whether the e-mails contain classified information indicates that their content is setting off alarm bells in the Bureau. In other words, this is serious.
Second, the e-mails could have an impact on the decision whether to charge Hillary or her aides either under the Espionage Act or for obstructing the initial investigation, perhaps by lying to the FBI. Recall that Comey previously exonerated Clinton under a made-up legal standard, but if there are more e-mails — and if Clinton or her aides worked to conceal their existence from the FBI — then their conduct may even rise to the FBI's arbitrary, higher threshold of lawlessness. At the very least, it renders the FBI's previous decision not to prosecute even more suspect.
#related#Third, unless the FBI announces the investigation and clears her within the span of basically one work week (an action that would be deeply problematic on its own terms), Hillary's closing argument to the American people is going to be that Donald Trump is so dangerous that it's worth gambling your vote on a woman under current criminal investigation.
Will there be any Democrats who will urge Clinton to step aside? Exactly three weeks ago, the Washington Post released tapes showing Donald Trump bragging about committing actions that easily meet the legal test for sexual battery. In the aftermath, a number of Republicans asked him to step aside for the good of the country. Now it's the Democrats' turn. Their candidate is back under criminal investigation. Millions of people have already cast votes for her believing she'd been "cleared." Is her personal ambition worth this national pain?
*Update: It turns out the "unrelated investigation" that triggered the FBI's decision was its investigation into Anthony Weiner's serial sexting.