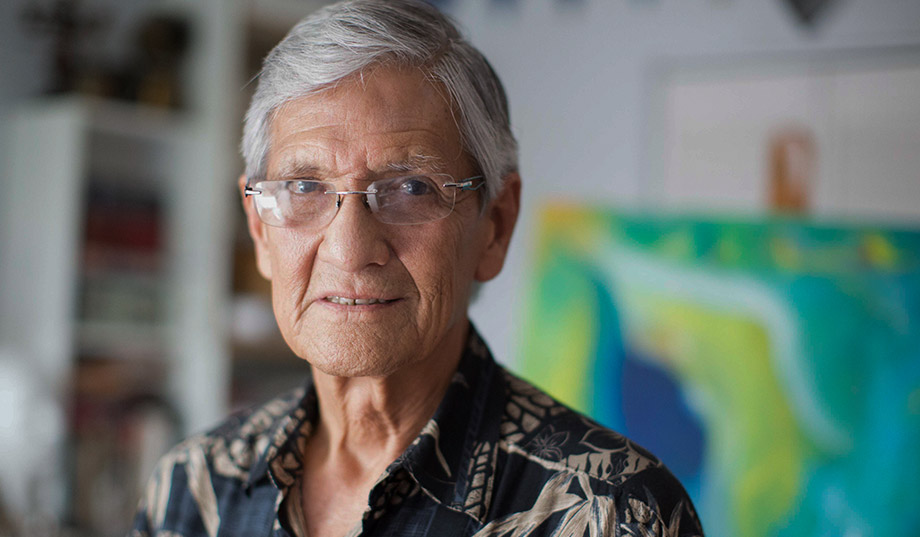 Armando Valladares's story says more about Fidel Castro than any obituary could.
It's a part of the Fidel Castro story Michael Moore and Sean Penn won't tell, or don't know. It's a story you certainly didn't hear from the media as they endlessly opined about Castro's "complicated" legacy. But it reveals so much more about the dictator than they ever could.
The year was 1959. Castro, a young revolutionary, had seized Cuba's imagination with talk of democracy and a new vision for its people. It didn't take long, however, for one follower to discover Castro's true nature, and for Castro to run up against the limits of his own earthly power.
Armando Valladares may not have been the first man to challenge the Cuban dictator, but he eventually became the best known.
By his own account, the young Valladares was an early supporter of Castro's revolution, taking a job in the Office of the Ministry of Communications for the Revolutionary Government, where he worked as a postal clerk. But all of that changed when he was asked to put a communist slogan on his desk. It comprised three simple words: "I'm with Fidel." He refused.
A young artist and poet who also happened to be a Christian, Valladares understood the meaning of the request. What he did not know, and could not know, was how far his own government would go to bend him to its will. Soon after his refusal to comply, Valladares was arrested by political police at his parents' home. Faced with trumped up charges of terrorism — a favorite tactic of the Castro regime for silencing dissent — he was given a 30-year sentence.
Valladares would spend time in different prison camps for the next 22 years. The first, La Cabaña, forged some of the very worst memories. "Each night, the firing squad executed scores of men in its trenches," he told the Becket Fund, which last year honored him with its Canterbury Prize, given annually to a person who embodies an unfailing commitment to religious freedom. "We could hear each phase of the executions, and during this time, these young men — patriots — would die shouting 'Long live Christ, the King. Down with Communism!' And then you would hear the gunshots. Every night there were shootings. Every night. Every night. Every night."
Years passed, and the communists fixated on enrolling prisoners in reeducation programs. Valladares, still early in his sentence, was offered the chance at "political rehabilitation" but refused to comply. He was sent to an even more brutal prison, and the government ramped up its efforts to break his spirit.
Armando Valladares may not have been the first man to challenge the Cuban dictator, but he eventually became the best known.
"I spent eight years locked in a blackout cell, without sunlight or even artificial light. I never left. I was stuck in a cell, ten feet long, four feet wide, with a hole in the corner to take care of my bodily needs. No running water. Naked. Eight years," Valladares recalled. "All of the torture, all of the violations of human rights, had one goal: break the prisoner's resistance and make them accept political rehabilitation. That was their only objective."
After nearly a decade, prison officials adjusted their terms. If Armando would simply sign a document renouncing his beliefs and embracing Communism, he could return to his family. The choice was simple: physical freedom or spiritual liberty.
"For many people, it wasn't practical to resist. Better to sign the paper and leave," Valladares said. "But for me, signing that paper would have been spiritual suicide."
So how did Valladares do it? How did his faith and spirit endure during those years alone in prison? "In the beginning, I embraced God perhaps for fear of losing my life, since I was in danger of being executed," he told the National Association of Evangelicals in 1983. But hearing those men proclaim their love for Christ just prior to their executions moved him in ways he could not have imagined:
I realized then that Christ could be of help. Not merely by saving my life, but also giving my life, and my death if that was the case, an ethical sense that would dignify them. I believe that it was at that particular moment, and not before, when Christianity, besides being a religious faith, became a way of life that in my own circumstances resulted in resistance — resisting torture, resisting confinement, resisting hunger, and even resisting the constant temptation to join the political rehabilitation and indoctrination programs that would end my predicament.
The battle lines were drawn for Valladares: the material life versus the spiritual life. Castro and his earthly ambitions of a utopian dictatorship versus Christ and His promise of everlasting life for those who follow Him.
RELATED: Armando Valladares, Witness to Truth
Castro fought hard, desperate to strip Valladares of his most valuable possession: his sense of morality. But once again, his faith proved up to the task. "To be Christian under those circumstances meant that I could not hate my tormentors; it meant to maintain the belief the suffering was meaningful because if man gives up his moral and religious values, or if he allows himself to be carried by a desire to hate or for revenge, his existence loses all meaning," he explained.
Valladares noted often that he was not alone in his spiritual battle with Castro. His fellow Christians showed him the way:
I saw dozens of Christians suffering and dying — committed, like myself, to maintaining their dignity and their richness of spirit beyond misery and pain. I remember with emotion Gerardo Gonzalez, a Protestant preacher, who knew by heart whole Biblical passages and who would copy them by hand to share with his brothers in belief. I cannot forget this man whom all of us called "Brother in Faith." He interposed himself before a burst of machine-gun fire to save other prisoners who were beaten in what is known now as the Massacre of Boniato Prison. Gerardo repeated, before dying, the words said by Christ on the cross: "Forgive them, Father for they know not what they do." And all of us, when the blood had dried, struggled with our consciences to attain something so difficult yet so beautiful: the ability to forgive our enemies.
Valladares's God, too, showed him the way and the light. "There are no impossibilities for those who love and seek God," he said. "The more ferocious the hate of my jailers, the more my heart would fill with love and a faith that gave me strength to support everything; but not with the conformist or masochistic attitude; rather, full of joy, internal peace and freedom because Christ walked with me in my cell."
While in prison, Valladares began to write poetry denouncing his oppressors. Without paper or pen, he wrote on cigarette papers and onion skins, using his blood as ink. His wife, whom he met in prison, smuggled the poems to the outside world and they became his first book, From My Wheelchair, released in 1977.
"There is nothing dictators fear more than artists, especially poets," Valladares wrote. In "Life Was Not Enough," dedicated to Pedro Luis Boitel, whom he called "an unforgettable brother," he expanded on the thought:
Life was not enough for you

in that torture chamber

but there were rifle butts and boots to spare

buckets of urine and excrement

thrown in your face.

They could not forgive you

your labors of light and words

they feared your smile

the eloquence of your hands

they feared the fertility of your ideas

and your manner of being silent

they feared your life, Pedro,

and they murdered you . . . 
Today, Valladares paints rather than writing poems. His pictures are not scenes of torture and darkness, but vibrant landscapes that depict his soul — the refuge where he survived Castro's war on his body and his conscience. But in his speech last year to the Becket Fund, he stressed that his experience had taught him the need for vigilance in defense of freedom:
Just as there is a very short distance between the U.S. and Cuba, there is a very short distance between a democracy and a dictatorship where the government gets to decide what to do, how to think, and how to live. And sometimes your freedom is not taken away at gunpoint but instead it is done one piece of paper at a time, one seemingly meaningless rule at a time, one small silencing at a time. Never allow the government — or anyone else — to tell you what you can or cannot believe or what you can and cannot say or what your conscience tells you to have to do or not do.
Castro is dead, and there will be countless biographies dedicated to burnishing his legacy. But the best way to understand his life is to appreciate the life of one Cuban dissident he changed forever. Armando Valladares's story may never be required reading in Cuban schools, but it needs to be read in every American school. Call it "The Dictator and The Dissident." It's quite a yarn.