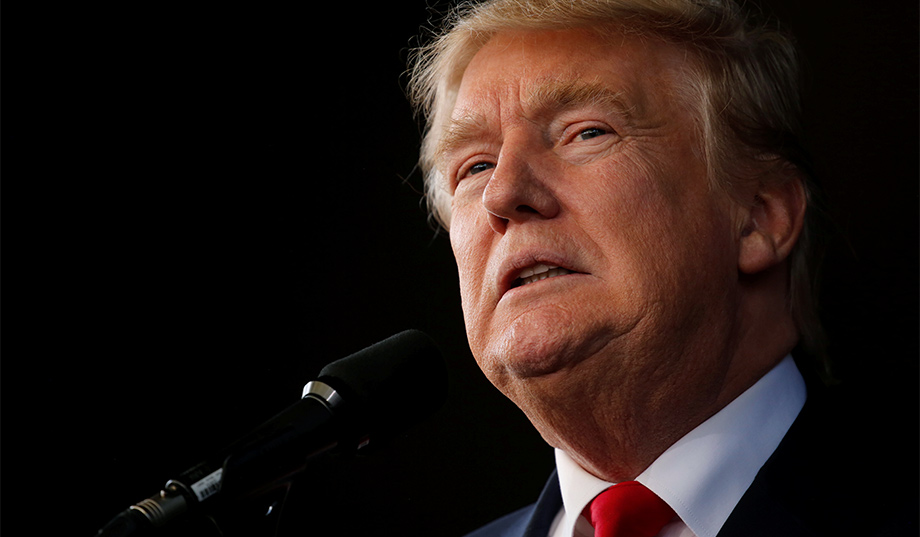 He owes nothing to the old guard, he sees a window for bold reforms, and he knows who his enemies are.
The biggest surprise Donald Trump has provided as president-elect is just how conservative a cabinet he is putting together. "This is a more conservative cabinet than Reagan assembled in 1980," says Ed Feulner, a key Trump transition adviser. As president of the Heritage Foundation at the time, Feulner provided guidance for Reagan's choices.
The conservative cast of the nominees thus far is somewhat unexpected, given Trump's well-known reputation as a non-ideological thinker who has often backed big-government solutions. Plus, Trump was a registered Democrat until 2009. Indeed, Trump's entire family is largely non-ideological. It was only last August, in a meeting with New Jersey governor Chris Christie, that Donald Trump Jr. ticked off a list of his father's new positions and said, "Well, I guess that means we're conservatives!"
Clear traces of the old, more liberal Trump remain as he employs the bully pulpit against companies who move jobs overseas. Trump labels such firms the "dumb market." He has also selected non-ideological Goldman Sachs bankers to run the Treasury Department and direct the National Economic Council.
But, more broadly, Trump has pleased conservatives with his picks. Mitt Romney, Rudy Giuliani, and Chris Christie are moderates, but they have been excluded from the cabinet (though, at this writing, it's not certain whether Romney will have a place or not in the administration). Trump's nominee to lead the Environmental Protection Agency, Scott Pruitt, has frequently sued the agency. Betsy DeVos, his nominee to run the Department of Education, has consistently supported school choice. Labor Secretary–designate Andrew Puzder opposes increases in the minimum wage. Ben Carson, Trump's choice for secretary of Housing and Urban Development, has railed against some public-housing advocates as "Saul Alinsky poverty pimps." Tom Price, the Georgia representative slated to head Health and Human Services, has been a fierce critic of Obamacare has supported Medicare reform.
"I'm trying not to be too giddy tonight," Heritage Foundation president Jim DeMint told a group last week at a Heritage event addressed by Vice President–elect Mike Pence.
"The fact is many of these folks are at odds with the stated mission of the agencies they have been tapped to run," Jim Manley, a former aide to Senate Minority Leader Harry Reid, told the Washington Post.
For all of his vulnerabilities, Trump has often proven to be a highly effective operator when he focuses on getting what he wants. That's exactly what worries Democrats.
Liberals have reacted with horror to Trump's nominees. Democratic Representative Rosa DeLauro of Connecticut told the Wall Street Journal that Puzder's appointment was proof that "the fox is in the henhouse." Using a different animal metaphor, liberal columnist Tom Moran, writing for the New Jersey Advance, said, "Almost across the board, Trump is picking reptiles whose views clash with the majority of Americans."
So why has Trump moved in such a conservative direction since his election? Interviews with several people around him turn up several answers.
1. During the campaign, Trump learned a lot about the country and how its economic vitality had been sapped and its foreign-policy standing eroded during the Obama years. "He now recognizes that the problems confronting the nation require bold reforms, and delaying the treatment will only sap his political capital," former education secretary Bill Bennett says.
2. The refusal of previous GOP presidential nominees George H. W. Bush, John McCain, and George W. Bush to back Trump in the general election has liberated Trump from obligations; he owes very little to them or their followers. "An entire existing infrastructure of establishment Republicans are not favored to run cabinet agencies as would normally be the case," a key Trump adviser told me. "Fresh faces, new ideas, and résumés unburdened by special-interest ties move towards the top of the pile."
3. The viciousness with which left-wing allies of Hillary Clinton and their media enablers attacked Trump persuaded the New York billionaire that there was no making peace with his adversaries. "He is not a traditional conservative, but he sure as hell knows who his enemies are," a Trump aide told me. "He won't be forgetting that either he defangs them, or they will defang him."
#related#Ari Fleischer, the former press secretary for President George W. Bush, was no Trump fan during the campaign, but he concurs that we are now seeing a more focused and determined figure — and one who plans to move in a conservative direction.
"What I'm seeing is a blunt confidence in what he wants to do," Fleischer told the Washington Post. Trump also realizes, Fleischer adds, that his base of angry voters won't settle for less than dramatic change.
For all his known vulnerabilities, Trump has often proven to be a highly effective operator when he focuses on getting what he wants. That's exactly what worries left-wing groups and Democrats. Having underestimated him for so long, they now fear he won't easily be forced to slow down or change course as he moves to overturn their agenda.