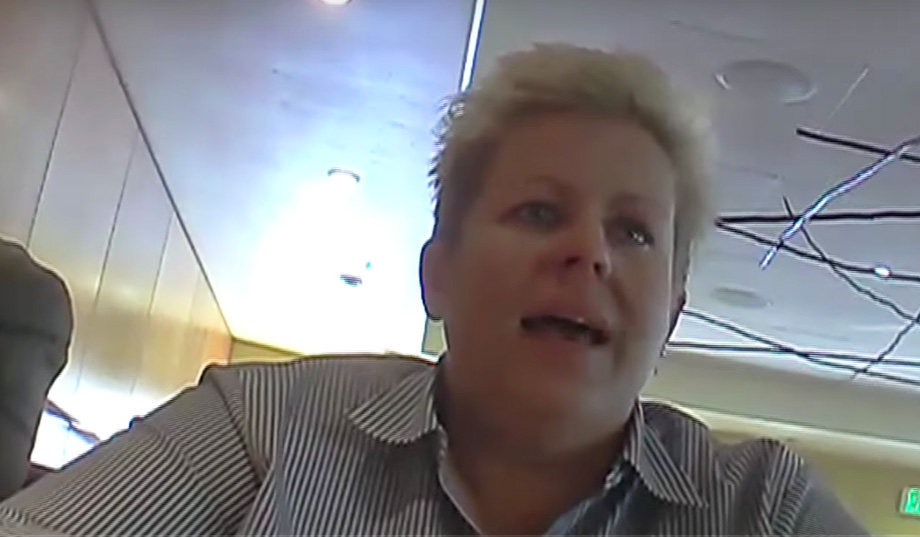 A seller of organs from aborted babies withdraws its suit, knowing it would probably lose.
A prominent tissue-procurement organization (TPO) — StemExpress, LLC, which partnered with Planned Parenthood and other abortion clinics to profit illegally from the sale of fetal body parts from aborted babies — has dropped its lawsuit against the Center for Medical Progress (CMP).
The suit concerned a compromising video that CMP's founder David Daleiden had filmed undercover during a lunch meeting with StemExpress founder and CEO Cate Dyer. StemExpress first sued CMP in July 2015, before the release of the video, but its request for a preliminary injunction was denied the following month. At that point CMP released the video to the public as part of its undercover series on the fetal-tissue trafficking industry, and it quickly went viral.
In this particular video, Dyer spoke with CMP's undercover journalists (posing as representatives of a biotech firm) about StemExpress clients that would frequently request "another 50 livers a week," meaning fetal organs obtained from abortion clinics. She also referred to some abortion clinics as "volume institutions," with which her group partnered to obtain a greater number of fetal organs for resale to researchers. (Planned Parenthood was the most prominent abortion group that had a formal partnership with StemExpress.) Dyer also refers in the video to "intact cases" being shipped back to the lab in their entirety, meaning the full corpses of aborted babies.
Interestingly, StemExpress dropped its ongoing suit against CMP this afternoon, just one day before a scheduled appellate hearing on a motion to strike its complaint. After failing to obtain an injunction — on the grounds of Daleiden's First Amendment rights — StemExpress continued with its suit, claiming that Daleiden interfered with the TPO's business interests and allegedly broke the law by recording their conversation in a public restaurant.
Chuck LiMandri of the Freedom of Conscience Defense Fund, one of the attorneys representing CMP in this case, tells National Review that StemExpress likely dropped its case for fear that it would lose and then owe Daleiden legal fees.
"We had stronger arguments on appeal," LiMandri says. "They were pretty candid that one of the primary purposes of the lawsuit was to block the release of the video, an attempt that failed."
The timing of this decision is intriguing, as it comes just one week after the House Select Panel on Infant Lives released its final report on a 16-month investigation into the fetal-tissue-trafficking industry, much of which sheds light on the despicable practices in which StemExpress was engaged, along with Planned Parenthood, other abortion clinics, and other TPOs.
The StemExpress website featured a drop-down menu allowing researchers to select the fetal body parts they wished to purchase, all of which were sold at dramatically marked-up prices.
Over the course of the investigation, the House panel made 15 criminal and regulatory referrals, several of which appeared to implicate StemExpress in illegal activity, including violations of federal health and privacy regulations and the destruction of pertinent documents. For example, the report shows that, in at least one case, StemExpress paid a Planned Parenthood affiliate $55 for a fetal brain that the TPO then sold to a customer for $3,340; such profit from fetal body parts is normally against both federal and state law. In addition, the StemExpress website featured a drop-down menu allowing researchers to select the fetal body parts they wished to purchase, all of which were sold at dramatically marked-up prices.
The House panel referred StemExpress to the Department of Health and Human Services and the Justice Department, as well as to state and local law-enforcement agencies, for further investigation into its practices.
According to Daleiden, this lawsuit and its dismissal are particularly important because StemExpress was the first of the CMP-investigated entities to file a lawsuit or seek an injunction. "It's sort of a miniature version of the other lawsuits brought against CMP, under this exaggerated, frivolous theory that undercover work is a somehow a form of fraud, or that being a citizen journalist is something you can sue over," Daleiden tells National Review.
StemExpress's latest move also might shed some light on the future of two other ongoing lawsuits against CMP, the first brought by the National Abortion Federation (NAF) and the second by the Planned Parenthood Federation of America (PPFA). Both cases are being heard in federal court in San Francisco, before the same judge. The case brought by NAF, a trade group of North American abortion organizations, is especially important because it involves a preliminary injunction that is currently preventing CMP from releasing more damning footage. According to Daleiden, this footage comes from NAF conventions in 2014 and 2015, and if CMP wins the suit, it will be permitted to release that footage to the public.
#related#Daleiden believes that StemExpress may have surrendered the lawsuit before its completion so that the outcome would not harm the cases of NAF and PPFA. "Their legal theory is totally discredited at this point, and they didn't want to go all the way through with the lawsuit because they knew they would fail," Daleiden says, referring to the claim that undercover investigation is somehow illegal.
The TPO's surrender in this lawsuit illustrates that there is more to the abortion industry than one might see on the surface, and should serve as a timely and unpleasant reminder that no amount of euphemism or obfuscation can hide the true nature of the dark and grisly business to which lawmakers will soon turn their attentions.
— Alexandra DeSanctis is a William F. Buckley Fellow in Political Journalism at the National Review Institute.