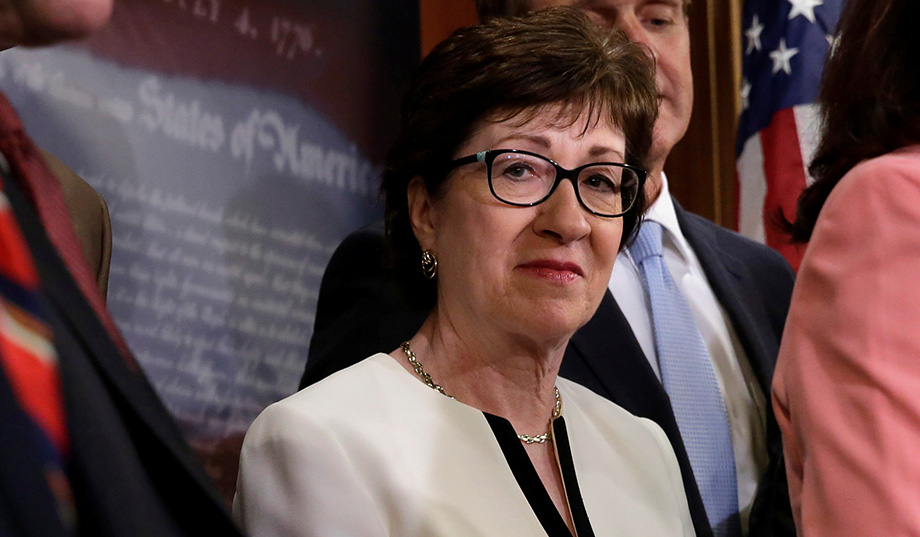 Two Republican senators — Alaska's Lisa Murkowski and Maine's Susan Collins — have declared that they intend to vote against Betsy DeVos, putting Donald Trump's nominee for Education secretary at risk of failing confirmation. Murkowski and Collins, and any other Republicans who might be on the fence, should think twice before giving America's teachers' unions a huge victory.
There is no shortage of problems to address when it comes to the American educational system, but the central and urgent problem is the spectacular expansion of the federal government's role in local education decisions. For going on 20 years, through both Republican and Democratic administrations, the federal government has more and more aggressively insinuated itself into the day-to-day workings of school districts and classrooms. 
In the last few years, there has been modest rollback at the state level, as states and municipalities, aiming to break the longstanding, union-backed public-school monopoly, have created new opportunities for school choice. Much of that progress is thanks to Betsy DeVos. In 1993, she and her husband (who, among other philanthropic roles, is on the board of the National Review Institute) helped put in place Michigan's charter-school law. In 2010, DeVos took that work nationwide with her American Federation for Children, arguably the most effective education-reform organization in the country. Its extraordinary success in local and state-level legislative races has led to significant reform-oriented legislation in states across the U.S.
The success of these efforts has underscored just how ineffective the public-school monopoly has become, and the teachers' unions are now scrambling to maintain their stranglehold on the system. To what depths they're willing to descend has been clear in their treatment of DeVos. National Education Association president Lily Eskelsen Garcia has said that DeVos is "dangerously unqualified" and that she is designing to "harm our students," while the president of the Michigan Education Association said that DeVos is beholden to a "disastrous ideology." The New York Times and other major publications have sought to bolster these accusations by declaring DeVos's charter-school program in Detroit a failure, misrepresenting the data to make their case. And, of course, Democrats subjected DeVos to the longest, most intense questioning of any secretary-of-Education nominee in recent memory, after which left-leaning media misrepresented her reasonable responses to (generally hostile) questions as the ravings of a kook. For instance, they warped her belief that states and municipalities should be able to make determinations about their own security needs into a meme about shooting grizzly bears.
If DeVos goes down, teachers' unions will have significantly more power to dictate President Trump's next nomination.
That two Republicans have been browbeaten into endorsing these accusations demonstrates just how strong the teachers' unions remain, and they'll be further emboldened if they manage to sink DeVos's nomination. Surely Republicans realize that if DeVos goes down, those unions will have significantly more power to dictate President Trump's next nomination. In that event, the nominee who results would probably be far less interested in doing anything to rock the boat.
Republicans are right to want to hold President Trump's nominees to the highest standard. But Murkowski and Collins's dissent, stoked by fears of losing their NEA campaign contributions, is not in the nation's interest; it's in their own. Republicans have an opportunity to significantly advance the cause of educational freedom nationwide. This is no time to fold.