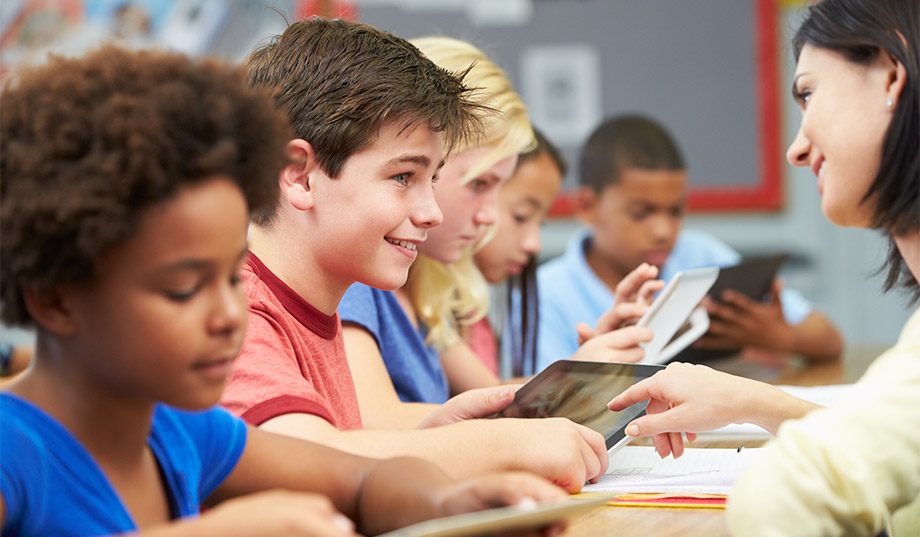 Legislation implementing them at the federal level could stifle the liberal special interests determined to keep failing schools afloat.
Amid the ongoing media circus that dominates coverage of the Trump administration, it may be a surprise to learn that serious policy changes appear in the offing. It isn't as sexy as hyperbolic debates about the White House's war with the media, but behind the scenes, an effort to help poor and middle-class kids gain access to better schools seems set to transform American education. Though the same forces that nearly derailed Betsy DeVos's nomination as secretary of education will gear up to stop any effort to expand school choice, they may find it hard to keep her from duplicating one of her prior successes: a tuition-tax-credit program.
The plan involves a scheme that has had some success on the state level. It would give individuals and corporations a tax deduction for contributions to funds that provide scholarships for children to attend private and parochial schools from kindergarten through twelfth grade. Some 17 states have allowed similar deductions, and the result has been expanded school choice for low- and middle-income families stuck in districts with failing public schools. A bill implementing such a program at the federal level could also provide incentives for the other 33 states to create their own tax-credit plans.
Tuition tax credits are the smartest way to expand choice. As opposed to traditional vouchers, which directly allocate government funds to private schools, tax credits allow taxpayers to make their own decisions about backing scholarship programs, and are thus an easier sell to voters. But that won't lessen the opposition from the teachers' unions and liberal ideologues who are prepared to fight tooth-and-nail against any effort to break up the government monopoly that subsidizes failing public schools.
Though the Left blasted DeVos as unqualified during her confirmation fight, her role in pushing for tax credits during her time working on the board of the Foundation for Excellence in Education, a non-profit founded by Jeb Bush, speaks to her vision for helping kids. FEE played a major role in creating a successful tax-credit program in Florida that has already helped 97,000 low- and middle-income students. Approximately 70 percent of those students were black or Hispanic. Most came from urban districts and used the program's $6,000 in scholarship money to attend private and religious schools that were clearly superior to the public ones they left. And that's exactly why the unions want to stifle such programs: Their success in freeing kids from failing schools are a threat to public-school teachers' bottom line.
Opponents of tax credits argue that they are a first step toward a full-fledged effort to allow parents to choose where their kids are educated regardless of their income level. More to the point, they think these deductions are a "theft" of taxpayer money that would otherwise go to public schools. But the money used here is not the property of the government, notwithstanding the claims of those who believe all income is in some sense the property of the state and we get to keep only as much of our earnings as the government allows. That, after all, is the basic premise of arguments that tax credits raid the coffers of government and its institutions.
Though it will rail at any effort to give parents more options, however, the Left may be powerless to stop tax credits. While there are almost certainly enough Democrats to filibuster any new educational-opportunities bill in the Senate, the measure could be passed via the budget-reconciliation process, which requires only a simple-majority vote. That gives congressional Republicans a golden opportunity to make this one of their first real accomplishments of 2017.
Apart from the inevitable liberal outrage, the plan may face opposition from GOP budget hawks who oppose on principle any new tax deductions that further complicate a system they rightly seek to simplify, and from conservatives wary of any measure that would expand federal involvement in education. But though those are serious arguments, the stakes are high enough that the GOP caucus should ignore them, and invest some of its rapidly dwindling political capital on an idea that could begin the process of fundamental education reform.
The question is whether the Trump administration is really willing to make good on its promises of education reform and, just as important, to help inner-city minorities that have been neglected by the liberal Democratic establishment that claims to represent their interests. Passing a tax-credit bill would be a great way for congressional Republicans and the president to prove that they meant what they said about providing a path to opportunity for children who desperately need one.
— Jonathan S. Tobin is a contributor to National Review Online. Follow him on Twitter @jonathans_tobin.