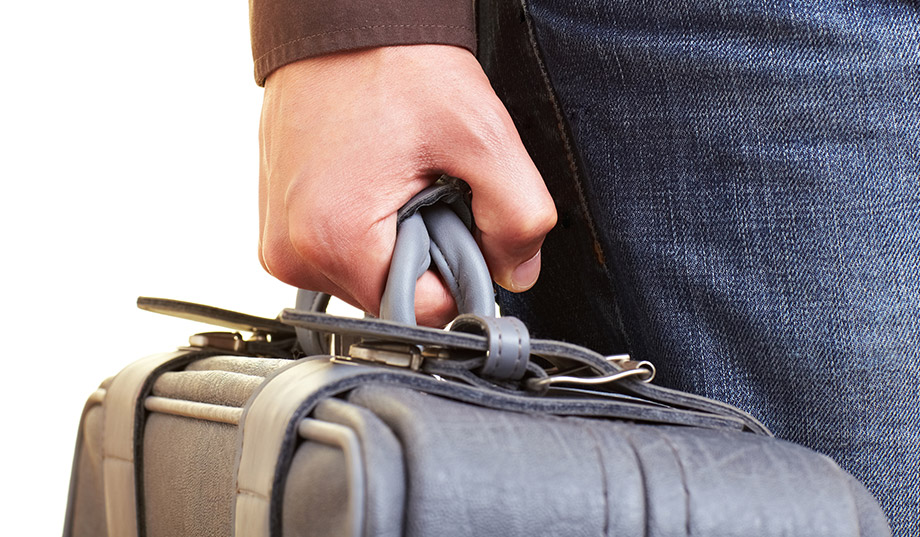 Cities should protect neighborhoods, not prosecute responsible homeowners
Home-sharing is a centuries-old American tradition. For generations, people have let visitors stay in their homes rather than in hotels, sometimes in exchange for money or for doing chores. New immigrants have frequently stayed in the homes of more established immigrants. During the days of segregation, traveling businessmen or musicians would often stay in the homes of local residents because they were excluded from hotels.
The only difference now is that the Internet has enabled homeowners and travelers to connect better than ever before, and online home-sharing platforms such as Airbnb and Homeaway now help millions of homeowners to rent out rooms or houses to help pay their bills. Airbnb alone now offers more rooms than major international hotel chains such as Hilton and Marriott. Washington, D.C., has about 31,000 hotel rooms, but on the evening of the 2017 presidential inauguration, Airbnb alone reported renting out some 13,000. And home-sharing isn't just for tourists. A recent study by the travel-expense company Concur found that home-sharing bookings by business travelers have grown 56 percent over last year.
Yet cities nationwide have responded to innovations in home-sharing by imposing draconian new rules that deprive Americans of some of their most basic constitutional rights. Officials in Kauai County, Hawaii, can levy fines of up to $10,000 per day for homeowners who offer short-term rentals. New York City fines people up to $7,500 if they allow guests to stay in their apartments, and the city just issued its first fines under this ordinance against two homeowners, amounting to a total of $17,000.
My organization, the Goldwater Institute, had to take the city of Chicago to court to block some of the most extreme regulations in the country. The city adopted a 58-page ordinance that allowed city inspectors to search people's homes without a warrant, "at any time and in any manner," if they got a home-sharing license, and required home-sharers to take down their guests' personal information and hand it over to the government upon demand — again, without a warrant. Apparently, our lawsuit reminded city officials about the constitutional protections against arbitrary searches, because they promised to develop rules to fix one provision and removed the other entirely. But the rest of the onerous regulations remain in place.
Cities don't ban backyard barbeques or Super Bowl parties just because some might get noisy. Instead, they enforce reasonable restrictions on noise and traffic while respecting people's property rights.  
These regulations hurt communities, destroy an important opportunity for homeowners to make money to pay their bills, and punish the responsible majority of property owners for the potential wrongs of a few.
There is a better way. Last year Arizona lawmakers adopted legislation that expressly forbids local governments from imposing blanket bans on home-sharing. The law allows local governments to restrict traffic and noise and target criminals, but doesn't allow them to ban home-sharing entirely. That makes sense. Cities don't ban backyard barbeques or Super Bowl parties just because some might get noisy. Instead, they enforce reasonable restrictions on noise and traffic while respecting people's rights to use their property as they choose.  
Passed with overwhelming bipartisan support, Arizona's Homesharing Act put an end to the days when homeowners could face jail time and thousands of dollars in fines for letting guests stay in their homes. The law makes Arizona the most technology-friendly state in the country. A year later, legislatures in Tennessee, Nebraska, Missouri, and Texas, among others, are considering following suit. The Indiana state house has already passed the bill, and the senate looks poised to consider it in the next few days.
Some state lawmakers object to these state laws because, they say, they trample on local community authority. Obviously local governments should protect neighborhoods against nuisances, and existing laws already give them plenty of authority to do that. But one-size-fits-all prohibitions on home-sharing are intrusive, encourage neighbors to spy on one another, and distract the police from fighting actual crime. Worse, they're often motivated by a busybody desire on the part of some neighbors to limit what other homeowners may do with their property out of simple NIMBY-ism.
Local autonomy is beneficial when it ensures that elected officials are responsive to voters. But that's not an excuse for enabling the government to intrude on important rights such as property and privacy. The reason we have state and federal constitutional protections for our rights is to ensure that local governments focus on their most vital jobs — including protecting quiet, clean, and safe neighborhoods — without turning into a tyranny of the majority.
A sensible state law that allows cities to regulate property within limits, but not to wield their powers like a sledgehammer, would protect property rights as well as neighborhood values — and would let people experiment with new ways to engage in traditional practices like home-sharing. 
— Christina Sandefur is an attorney and the executive vice president of the Goldwater Institute.