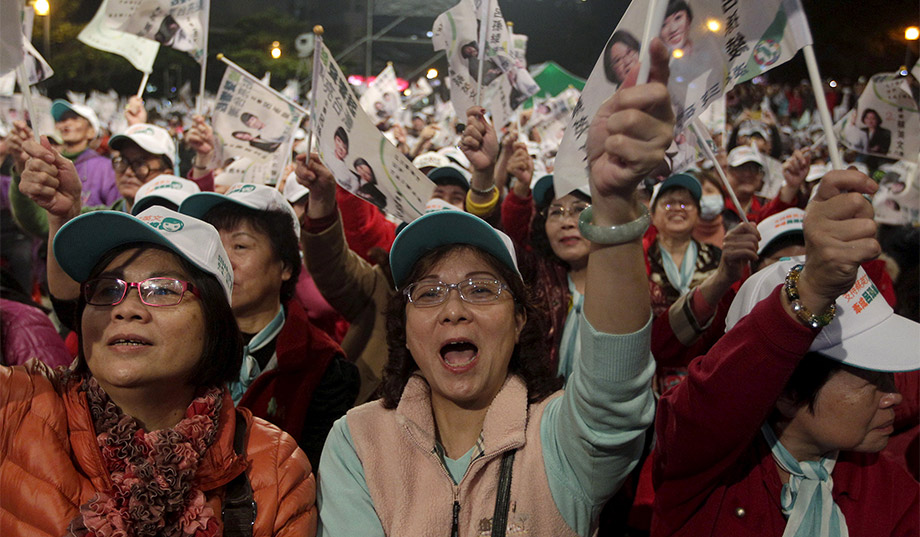 Trump should increase spending on cultural-diplomacy initiatives.
President Trump's proposed budget cut to international programs in the State Department, if enacted, would create lurking international-security problems for the United States. Cultural diplomacy is a vital arm of American foreign policy, and the White House should increase spending to international programs to create a safer world.
As an alumnus of the Fulbright program, one of the oldest cultural-exchange programs the U.S. offers, I am concerned that the White House's proposed plan, while preserving the Fulbright program, would cut other educational- and cultural-exchange programs as part of its effort to enact a 28 percent cut in the State Department's overall budget. Eliminating these programs would have zero impact on the deficit, but it would signal a shift in priorities in discretionary spending. Though the Fulbright program was spared, other internationally focused programs are also key to improving our nation's stature on the global stage.
My program altered the way I see the world, and also how some Taiwanese citizens perceive Americans. When I landed in Taiwan in 2012, I had preconceived notions about the country, its culture, and its peculiar situation seated in the shadow of China. My mission through the Fulbright was to teach English and to a lesser extent American culture to elementary-school kids in Jiaoxi and Yilan. Not a day went by when I didn't pass along some of my culture and heritage; at the same time, I was gaining a greater sense of how Taiwanese people think and feel, and what they consider when they look at the world around them. I returned to the U.S. a year later, changed for the better, and I hope left behind a positive impression of what it means to be an American.
My experience is not unique. In countries all around the world, thousands of American scholars serve as mini ambassadors to spread American ideas and learn from the cultures they are visiting. Likewise, programs such as the Fulbright receive hundreds of scholars into America to learn and then return to their home countries and say, we hope, "America really is a great country and people."
International-exchange and engagement programs such as the Fulbright, USAID, and the Peace Corps, among others, are key components of American cultural diplomacy, which, as a tool, is cheaper than guns and more widespread in its effects than intercontinental ballistic missiles. Soft power — whether Hollywood, international trade, or exchange programs — has always been a primary means of spreading the American values of democracy, freedom, and prosperity around the globe. American tennis shoes disseminate American ideals at least as well as "boots on the ground" do.
And which is cheaper for the United States? Sending hundreds of Fulbright scholars and Peace Corps volunteers to China to curb anti-American sentiment there? Or embarking on a full-scale military confrontation with a super power? The power of cultural exchange is one reason that violent dictatorships shield their borders and censor media. Kim Jong-un's anti-American regime would be undermined at its ideological core if North Koreans interacted freely with Americans, (military personnel escorting tourists does not count as free).
The power of cultural exchange is one reason that violent dictatorships shield their borders and censor media.
Cross-border exchange is already improving Taiwan's relationships with other counties. President Ma Ying-jeou, speaking in early March at the Asia Society in New York, noted the improving relationship between Taiwan and China, thanks in part to greater cross-Strait engagement through travel and student exchange. He told the story of a Chinese student and Taiwanese student who were discussing their cultural differences. The Taiwanese student remarked that it was nice going to bed the night of a presidential election knowing who would be their next leader. The Chinese student responded that China was different because people knew election results the day before.
Tightening the budgetary belt is one thing. But dismembering our international-exchange programs would undermine our national security in the long term. We cannot retreat into ourselves, or we will lose the battle for the minds of millions of citizens around the world who want to know the freedom and democracy of America.