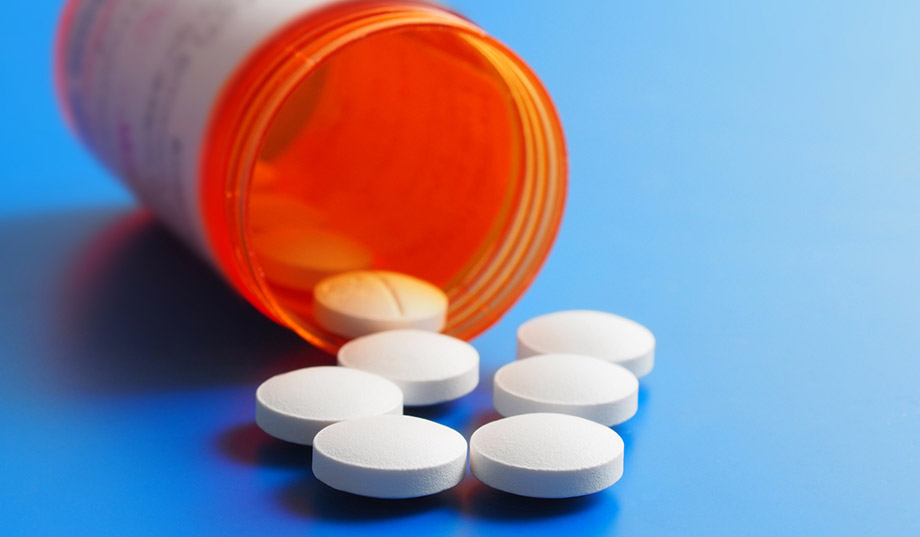 By speeding up approval of drugs and therapies that have already been proven safe
A 13-year-old Phoenix boy with deadly osteosarcoma is forced to move to London with his family to get access to a life-saving medicine — a drug that was developed by doctors at MD Anderson Cancer Center in Texas, received a prestigious award in the United Kingdom, and was determined to be safe and effective by the European Medicines Agency (EMA), but is not approved for use here in America. A 64-year-old Vietnam veteran with neuroendocrine carcinoid cancer is forced to spend his retirement savings to get a cancer treatment in Germany that has been standard care in Europe since 1996, but was unavailable in the United States.
Every year, Americans are forced to go abroad to get drugs or treatments that have been deemed safe and effective in Europe and advanced non-European countries with the most scientifically rigorous approval processes in the world. Dr. Scott Gottlieb, who is appearing on Capitol Hill this week for his confirmation hearings to be the next commissioner of the U.S. Food and Drug Administration (FDA), should be asked what the Trump administration plans to do for these Americans — and how it plans to help those who are too sick (or simply cannot afford) to travel abroad for treatments that should be available to them right here at home.
If the Trump administration wants to help sick and dying Americans get faster access to innovative new treatments, one of the best ways would be to get behind legislation introduced by Senator Ted Cruz (R., Texas) that would establish reciprocity with countries — including the European Union, Canada, Japan, and Australia — that have a proven record of approving safe and effective drugs. Under the RESULT Act, manufacturers of drugs, medical devices, and biologics that have been approved in these countries would be allowed to file for reciprocal FDA approval. The FDA would then have 30 days to either approve the application, conditionally approve it (while requiring submission of additional post-market data), or deny it. The burden of proof would be on the FDA to show cause for such a denial, and the decision could be overturned by a vote of both houses of Congress.
The RESULT Act could have saved the life of Emily Stillman, a Kalamazoo College student who contracted meningitis B in a 2103 campus outbreak that also affected students at Georgetown, Princeton, San Diego State, Drexel, and University of California–Santa Barbara. A vaccine for meningitis B called Bexsero had been approved in the European Union, Australia, and Canada, but was not available in the United States, so university administrators had to apply to the FDA for special permission to import it and administer it to their students. That took nine months — too long for Emily, who died before the vaccine arrived. Amazingly, it took the FDA almost two more years after Emily's death to finally approve Bexsero for general use in the United States. If there had been reciprocity between the EMA and the FDA, there would have been no need for American college students facing a deadly outbreak of meningitis B to wait to get the life-saving vaccine.
Or take idiopathic pulmonary fibrosis (IPF), a fatal lung disease for which there was no effective treatment, until a drug company named InterMune developed a breakthrough therapy called pirfenidone that reduces scarring in the lungs and thus extends life. In March 2010, an FDA advisory panel recommended approval of pirfenidone, but the FDA said no and demanded additional data. The FDA did not finally approve the drug until October 15, 2014 — two years after Health Canada, three years and eight months after the EMA, and four years and seven months after its own advisory committee voted overwhelmingly to approve it. About 40,000 Americans die each year of IPF. That means an estimated 183,000 Americans lost their lives while the FDA was dithering, withholding the only known treatment for this disease.
The problem is not limited to drugs. For example, in November 2011 the FDA approved a revolutionary device called the Sapien Transcatheter Heart Valve — the first artificial heart valve that can replace an aortic heart valve without open-heart surgery. Clinical studies showed that almost 70 percent of patients who received the valve were alive after a year, compared with just 50 percent of those who received an alternative treatment. Great news, except for one problem: The Sapien valve had been approved in Europe in 2007 — some four years before the FDA acted. How many Americans died during that time who might otherwise have been saved?
Reciprocity will give a voice — and a chance — to the countless Americans who are dying silently each year while promising treatments are bottled up at the FDA. Doctors without Borders is famous for saving patients regardless of where they live. Medical advances, too, should be freed from false borders. If a treatment cures breast cancer in Sweden, it will cure the same cancer in Florida. Reciprocity will bring those treatments to U.S. shores faster — and that will save American lives.
— Darcy Olsen is the CEO of the Goldwater Institute and the author of The Right to Try: How the Federal Government Prevents Americans from Getting the Lifesaving Treatments They Need.
READ MORE: