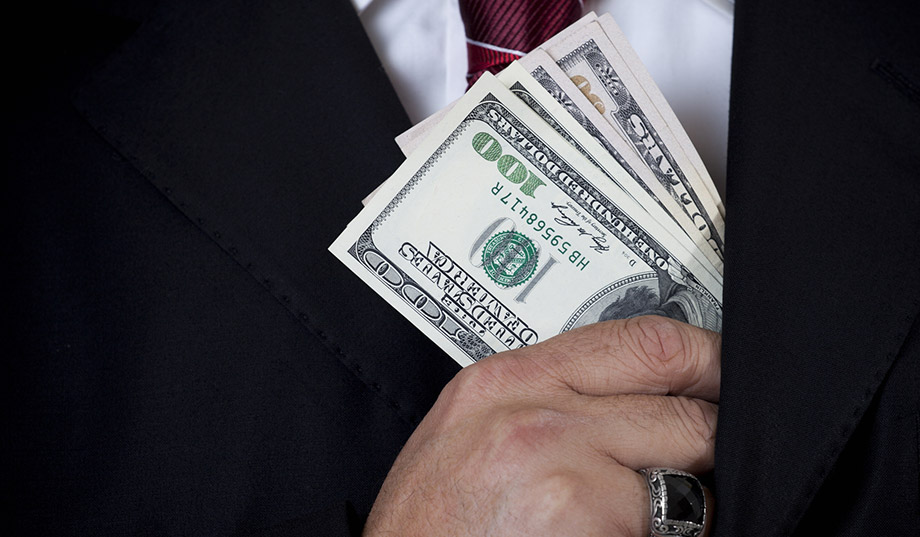 Home health-care workers in Minnesota say the Service Employees International Union has taken dues from them without their permission.
As its membership plummets, the Service Employees International Union (SEIU) is seeking to unionize home health-care workers, who have never previously organized and do not fit the traditional description of the public employees SEIU typically represents. The union is making its attempt in states across the country, but in Minnesota, where it has been rife with fraud, the personal-care attendants are pushing back, pursuing one of the largest union-decertification efforts in the history of the United States.
In 2013, Governor Mark Dayton (D.) signed a law declaring that home health-care providers — mostly women caring for disabled family members — are government employees, but only for purposes of collective bargaining. Shortly thereafter, the SEIU swooped in, pressuring workers to vote for unionization. Fewer than 6,000 ballots were cast, but because Minnesota law requires unions to receive majority support only from those who vote rather than from the entire bargaining unit, the 3,543 yes votes were enough to unionize all 27,000 personal-care attendants in the state.
To make matters worse, caretakers allege that SEIU did more than harass and "stalk" them — they say the union also forged signatures and denied anti-union voters ballots in the representation election.
Nonetheless, the resulting contract stipulated that 3 percent of the Medicaid funds that caregivers received in compensation for their work would be taken from them and handed over as union dues to the SEIU. But thanks to the Supreme Court decision in Harris v. Quinn (2014), unions representing home health workers can collect payment only from those who voluntarily opt in to the union and agree to have the dues deducted. But in Minnesota, the SEIU was caught deducting dues from caregivers who never gave them permission to do so.
Patricia Johansen, a personal-care attendant in Otter Tail County, Minn., told Matt Patterson of the Center for Worker Freedom that she never voted for the union or agreed to join and have dues deducted. In the fall of 2015, however, she noticed that the SEIU had been skimming dues from her Medicaid funds. When she complained, the SEIU said it had her signed dues-deduction authorization card on file.
Patricia, who is left-handed and "writes in an elegant and distinctive cursive" script, requested a copy — and received a form that had been filled out in her name in "crude, block letters" with a "clumsy" signature. Patricia had her dues refunded after notifying the union that she had been defrauded, but others have not been as lucky.
Now she and other personal-care attendants are collecting signatures to put the SEIU back on the ballot in hopes of decertifying this union that appears to have engaged in voter disenfranchisement, identity theft, and unlawful dues deduction, all in order to divert Medicaid funds to its own coffers.
The SEIU's rampant abuse is making one of the most wasteful federal government programs even more costly.
The coalition has collected more than 6,500 signatures — nearly double the number of caregivers who voted to unionize — but the Dayton administration is moving the goalposts. According to Patterson of the Center for Worker Freedom, when the coalition originally submitted its signatures in December, it was told that both a hearing and an election would be scheduled. But shortly thereafter the administration revoked that decision, at the behest of the SEIU.
The SEIU's rampant abuse is making one of the most wasteful federal government programs even more costly. Medicaid consumes nearly a third of the entire Minnesota state budget and is growing rapidly, crowding out funding for roads, schools, and other core government responsibilities. Nationally it costs over $530 billion a year and is one of the primary drivers of the national debt. Already the program is stretching taxpayers thin. Unfortunately, Governor Dayton and his administration have allowed the SEIU to game the system for their own benefit, siphoning off as much as $5 million in Minnesota alone.
Officials can and should put an end to this racket. One option is through state action. State representative Marion O'Neill, chair of the Subcommittee on Employee Relations, has called for an investigation into fraud in the unionization effort. She is scheduling "full, robust hearings" on how the election took place and why dues were deducted without permission. She hopes to exposing and end any wrongdoing.
The federal government can also put a stop to this. Health and Human Services secretary Tom Price can issue a regulation immediately stating that Medicaid funds cannot be siphoned off as union dues. Such a rule is well within his authority to preserve the intent of the Medicaid program and would not have any impact on collective-bargaining rights. It would simply ensure that a union collects dues only from those who voluntarily send them and that it is not taking them without permission, as the SEIU has done in Minnesota.
In the meantime, if Minnesota's personal care-attendants vote to remove the SEIU in one of the largest union-decertification efforts in American history, they will have scored a historic win for taxpayers, caregivers, and the truly needy in their state.
— Akash Chougule is the director of policy, and Jason Flohrs is the Minnesota state director, of Americans for Prosperity.
READ MORE: