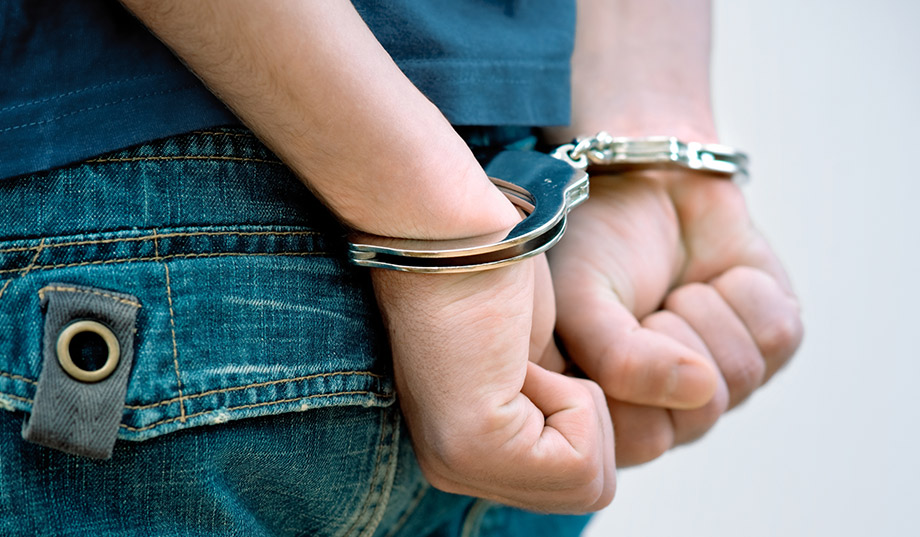 The prospect of paying a monetary penalty can be a powerful incentive not to skip court and avoid justice.
The Constitution protects arrestees against "excessive bail." This guarantee, however, has never been understood to provide indigents the right to a zero-dollar bail simply because they cannot afford more. That, however, is the clear import of in ODonnell v. Harris County, a recent decision by a federal district court in Houston. Unless reversed on appeal, such a rule would require the release of any arrestee, irrespective of the seriousness of the charges being brought, who claims that he or she cannot afford bail — even if the arrestee has a history of failing to appear for trial. This would have wide-ranging implications for how the balance is struck between the rights of criminal defendants and society at large. And policy consequences aside, another judge-engineered right would enter the Constitution's firmament.
The ODonnell case is part of a recent wave of lawsuits asking unelected federal judges to require the release of arrestees without any bail if they cannot afford it, regardless of what the Constitution says or what such a sweeping abolition of money-bail requirements might portend. Indeed, for many individuals who are accused of a crime, facing months or years in jail, the temptation is great to skip court and avoid justice, and money bail can be a powerful incentive to check this temptation.
When judges set bail, they may obviously consider an arrestee's ability to pay. But the Constitution does not require this to be the only factor. In fact, Texas law requires judges to consider not only an arrestee's ability to pay but also their flight risk, criminal history, and danger to the community. Indigent arrestees who present little flight risk are frequently released without posting money bail. But public safety is not served by releasing, with no financial constraint, arrestees with long rap sheets and rich histories of failing to appear in court — which is what the Houston court's decision arguably now requires.
Certainly the Constitution does not require the indiscriminate release of any arrestee, even for comparatively minor charges, on his or her own terms. The Eighth Amendment expressly protects arrestees from "excessive bail," but federal courts have repeatedly and squarely held, in the words of the U.S. Court of Appeals for the Fifth Circuit — which has jurisdiction over the federal courts in Texas — that bail "is not constitutionally excessive merely because a defendant is financially unable to satisfy the requirement."
Because they cannot prevail under the Eighth Amendment's specific protection against excessive bail, the plaintiffs in ODonnell attempted to find a right to affordable bail in the Fourteenth Amendment's more general "equal protection" and "due process" guarantees. But the Supreme Court has held that courts cannot sidestep an enumerated constitutional limitation on government power (here, the Eighth Amendment's protection against "excessive bail") by discovering an even more robust limitation on that power in the vaguer language of the Fourteenth Amendment. Otherwise, litigants could do just what the plaintiffs seek to do in the bail cases: Replace the Constitution's standard for excessive bail with their own preferred standard.
This is not the only problem with the plaintiffs' argument. Their claim boils down to the idea that facially neutral bail systems have a disparate impact on indigents, but the Supreme Court held in Washington v. Davis (1976) that disparate-impact claims are not cognizable under the Fourteenth Amendment, as opposed to certain federal statutes that allow for such claims. Indeed, every law, at some level, has a disparate impact. In fact, in attempting to eliminate an alleged disparate impact on the indigent, the Houston court's order creates express discrimination: Those who claim they are indigent may be released without providing any sureties, while those who are not indigent may be required to provide secured money bail or sit in jail. The Supreme Court has rejected such invidious reverse discrimination. And in ordering Houston to release prisoners, the district court also ignored the Supreme Court's admonition that federal courts cannot use civil-rights lawsuits to order the release of arrestees.
When judges set bail, they may consider an arrestee's ability to pay. But the Constitution does not require it to be the only factor.
The plaintiffs' case rests largely on the policy argument, set forth by a few academics, that arrestees who are held in jail because they cannot make bail are more likely to plead guilty or commit crimes than those who are released on bail. But a recent study in Dallas found that failure-to-appear rates are, indeed, lower among misdemeanor arrestees released on secured bail those of arrestees released without a secured money requirement. This study confirms the elementary notion, obvious to anyone who has taken out a secured loan, that people are more likely to make good on a promise if they commit to forfeit something of value in the event that they renege.
More important, if opponents of money bail object to the time-tested bail system on policy grounds, or because of the latest academic study, they are free to try to convince their neighbors to abandon money bail by democratic choice, at the ballot box. The courts simply are not the correct forum to effect such changes.