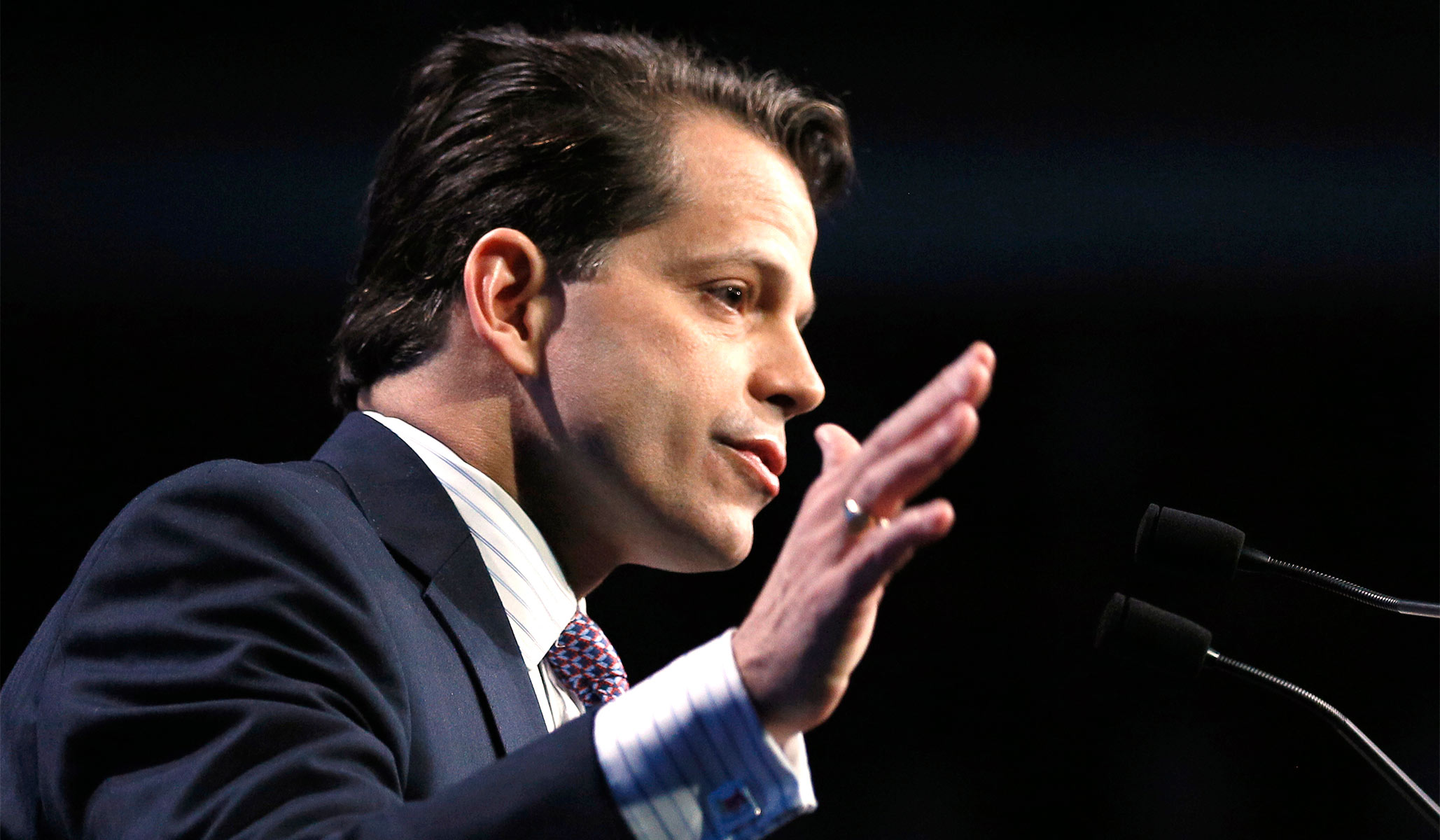 And an undercover video offers further evidence that the Russia focus is more about ratings than reporting.
On Thursday, CNN published a piece alleging that Trump transition-team member Anthony Scaramucci had covert ties to a sanctioned, multibillion-dollar Russian Direct Investment Fund (RDIF), a Kremlin-run bank under heavy scrutiny by the U.S. government. The accusation – that Scaramucci may have "promised to lift sanctions" — would have ruinous ramifications for Scaramucci, a former prominent entrepreneur and financier. Naturally, it would also gravely undermine the integrity of the Trump transition team as a whole.
Well, it would if it were true.
Scaramucci and the RDIF immediately rejected the accusations.
"It's ok. I did nothing wrong. They like hitting friends of @potus who are loyal advocates on his behalf," Scaramucci wrote on Twitter. More than 24 hours later, CNN deleted the front-page news story, which was based on a single, anonymous source. Breitbart rebuked CNN Friday for its false reporting on Scaramucci, after which CNN deleted the story without explanation. After BuzzFeed contacted CNN about the story's disappearance, CNN issued an editor's note apologizing to Scaramucci, claiming that the article "did not meet CNN's editorial standards."
Scarmucci accepted the apology, hailing it as "classy." But the damage, more or less, was already done. Reporters with hundreds of thousands of followers shared the story, and the article was shared nearly 2,000 times on Facebook and upvoted by nearly 4,000 users on Reddit in a single post.
Given the scale of CNN's mistake, the backlash received more attention than the original story. On Sunday, BuzzFeed obtained an e-mail from CNNMoney executive editor Rich Barbieri to network staff, in which Barbieri laid down a new rule: "No one should publish any content involving Russia without coming to me and Jason [Farkas, a CNN vice president]." By Monday evening, CNN's senior media correspondent Brian Stelter had announced that three of the journalists involved in the story's publication were resigning. (Bizarrely, Stelter claimed that "the retraction did not mean the facts of the story were necessarily wrong," just that there had been a "breakdown in editorial workflow.")
The incident highlighted the risks that many media outlets face in our current environment. CNN's president, Jeff Zucker, rejects the "resistance" label — that, he said, better describes MSNBC — but he nevertheless views Trump as "the biggest story we could ever imagine," as he told the New York Times in April. And as the network's obsession with the Trump-as-a-covert-Russia-shill narrative has grown, standards have dropped. Tabloid-style attribution of sources has taken over verifiable facts. Speed and shock become more important than accuracy. What Zucker refers to as the story of Trump has overridden the reality of his presidency.
What Zucker refers to as the story of Trump has overridden the reality of his presidency.
Anonymous sources form the backbone of a decent amount of international reporting and can be vital to national and local journalism, but the last year has seen a disturbing uptick in anonymous sources revealing — or claiming to reveal — classified or national-security-based information. In his recent congressional testimony under oath, James Comey criticized New York Times reporters for relying on sources who "often don't really know what's going on" in their coverage of the Trump-Russia investigation.
Apparently CNN's own producers agree. In a now-viral video by right-wing gonzo journalist James O'Keefe, a producer for CNN Medical, John Bonifield, admits that the network pushes the Russia narrative so forcefully "because it's ratings." Bonifield conceded that the story itself "could be bullshit," because "we don't have any big proof."
While the president and Donald Trump Jr. pushed the O'Keefe video hard on Twitter, many journalists and commentators on the left and the right still lauded CNN for its responsible handling of the debacle, which may serve as a wakeup call that the network's job, as eloquently stated by CNN anchor Jake Tapper over the weekend, is to "tell the truth and report the facts regardless of whom those facts might benefit."
Alas, CNN's public-relations account responded not to Trump's legitimate criticism, but to his petty mockery of ratings. When Trump goes low, CNN evidently goes even lower. "CNN just posted its most-watched second quarter in history," it responded. "Those are the facts."
READ MORE:
Is the Media Too Comfortable with Its Own Mistakes?
Reporters' Political Bias Should Be Clear
How to Read the Newspaper: Consuming Journalism 101