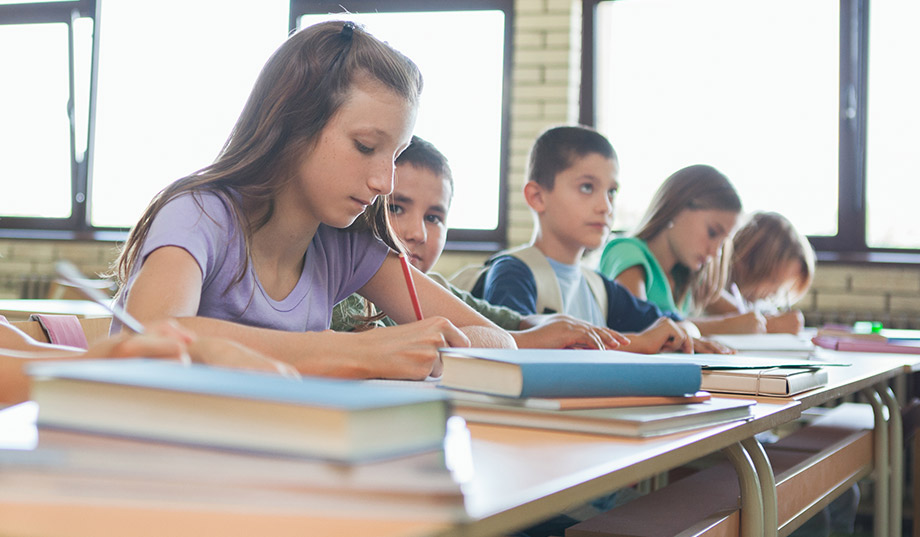 Far too often, those who claim to fight for the interests of low-income students are actually doing the opposite.
Donald Trump's first budget proposal would allocate $1.4 billion for school-choice programs over the coming fiscal year, and many supposed education-reform advocates are not happy about it.
In a Los Angeles Times op-ed last week, two prominent leaders in the field — Jonah Edelman, the president of the pro-charter school group Stand for Children, and Randi Weingarten, the president of the American Federation of Teachers — claimed that Trump's school-choice plan would "siphon billions of dollars from public schools to fund private and religious school vouchers."
In fact, the president's budget would invest $1.15 billion in public school-choice programs and a mere $250 million in private school-choice scholarships. Edelman and Weingarten argue that this allocation of funds would "deal a terrible blow to public schools and to the 90% of America's children who attend them, while doing almost nothing to benefit children who receive vouchers." They go on to claim that "facts" and "research" have shown that vouchers harm student learning and achievement.
This assertion is, to be blunt, completely unsubstantiated by the evidence. Of the 15 empirical studies of private school-choice programs, ten found improved test scores, while just two found declining academic performance. Meanwhile, 21 studies assessed the academic outcomes associated with public school choice, and 20 of them found that it had improved student performance.
It comes as no surprise that Weingarten would stoop to such exaggerated and inaccurate arguments; she represents one of the nation's most prominent teachers' unions, whose ability to protect the interests of its members is threatened by expanded school choice. But Edelman's group is called Stand for Children, and it claims to be pro-charter school. Shouldn't he, at least, recognize the value of school choice for American children who have been failed by the public-school system? Well, yes, he should. His newfound distaste for vouchers likely stems from his group's yet-to-be-announced partnership with Weingarten's union.
In their column, Edelman and Weingarten neatly sidestep the fact that the American Federation of Teachers has opposed school-choice programs across the country at the expense of low-income students and families. The group has, for example, filed a lawsuit that would shut down Florida's tax-credit scholarship program, forcing nearly 100,000 children — over 70 percent of them from black and Hispanic families with an annual income around $24,000 — to leave their chosen schools. Self-styled education reformers such as Weingarten and Edelman purport to be representing America's children, but in reality they usually aren't.
Case in point: Shavar Jeffries, the president of Democrats for Education Reform, who announced last week that his group isn't likely to support a federal voucher or private school-choice program that Trump proposes. "In a lot of ways vouchers are really a sideshow," he said. "You have 50 million kids in public schools, 3 million in public charter schools, about 400,000 in voucher programs."
Or take former education secretary Arne Duncan, who said in 2009 that "vouchers usually serve 1 to 2 percent of the children in the community. I think we, as the federal government . . . have to be more ambitious than that."
Jeffries himself attended private school with the help of a scholarship. Duncan sent his children to private schools. Neither man should be faulted for those choices. In fact, that's exactly the point: Jefferies was able to choose the kind of education that was best for him, as Duncan was able to choose the best education for his kids. It is the height of hypocrisy for them–along with reformers such as Edelman and Weingarten–to oppose extending the same freedom to those other Americans who need it most.
Editor's Note: This piece has been amended since its original publication. An earlier version of this piece stated that Jeffries opposes all voucher programs; in fact, he would support a voucher program that met certain specifications.
READ MORE:
California's Black Education is Failing
Deregulation in Higher Education
Undo Obama's Education Power Grab