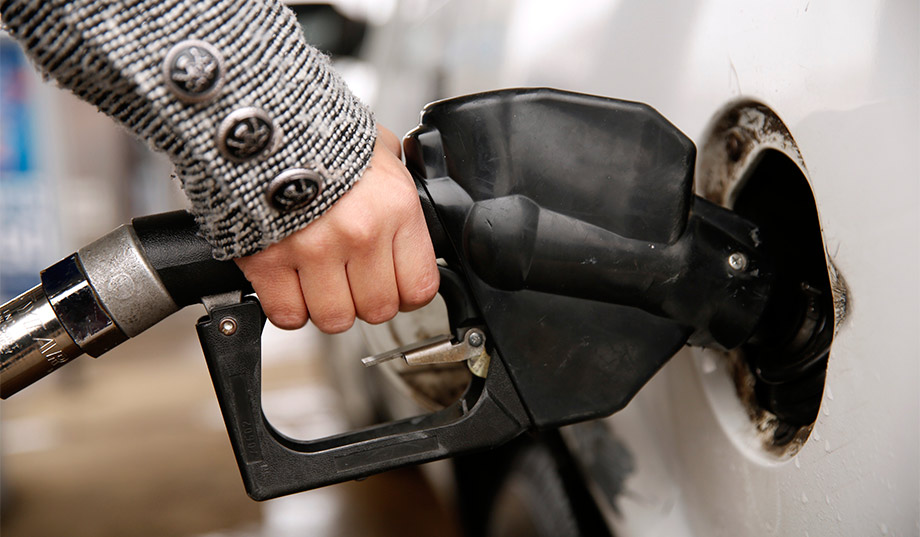 Divesting energy stocks would be pointless — and very expensive.
Environmentalists in America have a new, urgent demand: Pension funds must divest from fossil fuels immediately!
President Donald Trump's decision to withdraw from the Paris climate accord has only made the environmental Left more rabid.
Apart from being impractical, since four of our nation's Fortune 500 companies are in the energy industry, divesting from fossil fuels would be a stunningly poor investment strategy, according to a new report conducted by Professor Daniel Fischel of the University of Chicago Law School and economists Christopher Fiore and Todd Kendall.
The report found that for eleven of the country's largest public pension funds, combined losses would be in the trillions of dollars.
Many public pension funds are already significantly underfunded and struggling to generate sufficient returns. If they divest, it would result in large financial penalties.
Would this benefit the environment in any tangible way?
Of course not.
But it would harm pension beneficiaries directly, resulting in lower returns that would force pensions to reduce payments or find alternative funding sources.
Any radical divestment strategy could have devastating financial consequences for pensions and taxpayers. Public data show that the 100 largest public pensions in the U.S. are funded below 70 percent of what they need to be sustainable, and total unfunded liabilities are approximately $1.25 trillion.
A current campaign in New York State is pushing divestment from fossil fuels in the New York City Employee Retirement System (NYCERS), our nation's largest municipal public-employee retirement system.
The study analyzed what such a divestment would mean for NYCERS and found that the fund would suffer a loss of $502 billion to $692 billion over 50 years, which equates to an annual loss of between $41 million and $60 million.
In New York State, Comptroller Thomas DiNapoli has opposed divestment for the $10 billion New York State Employees Retirement System, which saw an 11.4 percent return for the fiscal year that ended March 31.
As DiNapoli has said, "My fiduciary duty requires me to focus on the long-term value of the Fund. To achieve that objective the Fund works to maximize returns and minimize risks. Key to accomplishing this objective is diversifying the Fund's investments across sectors and asset classes — including the energy sector, where fossil fuels continue to play an integral role in powering the world's electricity generators, industry, transportation and infrastructure."
Such divestment would cost the California Public Employees' Retirement System (CalPERS) between $2.3 trillion and $3.1 trillion over 50 years.
The report analyzed eleven of the nation's largest pension funds and found that divestment from fossil fuels would result in a combined loss of $4.9 trillion over 50 years.
Who would get hurt if this ridiculous ideological investment "strategy" were pursued? Firefighters, police officers, teachers, government workers, retirees, and those nearing retirement.
The report analyzed eleven of the nation's largest pension funds and found that divestment from fossil fuels would result in a combined loss of $4.9 trillion over 50 years.
"Our report shows divestment would cost pension funds trillions of dollars, an outcome that likely would significantly harm returns for pensioners," said Fischel. "Given the unique role of the energy sector in the economy, investors who chose to remove traditional energy from their investments reduce the diversification of their portfolios and thereby suffer reduced returns and greater risk. And that's not all. These costs are further compounded when considering the additional costs of transactional fees, commissions, and compliance costs that are unavoidable when divesting. Divestment may seem noble, but it has real financial implications for pension funds, many of which are already struggling to provide reliable investment returns to beneficiaries."
The report analyzed 11 pension funds in the State of California and the cities of San Francisco, New York, and Chicago. To be able to accurately calculate the cost of divesting, the report's authors used available data on the current holdings of all eleven pension funds to estimate the returns on the same or similar holdings over the past 50 years.
These returns were compared to returns over that same period from an otherwise identical risk-adjusted portfolio, stripped of stocks targeted by divestment advocates. This report, the first of its kind, considers lost diversification benefits due to divestment from coal, oil, and natural-gas companies, as well as broader divestment including utility companies, which creates a range of possible outcomes. This explains why the loss projections are given in ranges, rather than specific amounts.
Carlos Solozano, CEO of the Hispanic Chambers of Commerce of San Francisco, puts it bluntly: "Taxpayers will have to pick up the tab to meet promised pensions that the investments don't cover. Additional pension-fund shortfalls that divestment would cause are precisely what businesses owners don't need."
Divestment is a solution in search of a problem that would create its own expensive problems.
READ MORE:
Adding Economic Catastrophism to Climate Catastrophism Does Not Help
The Key Charade of the Paris Agreement
There's Nothing Conservative about a Carbon Tax