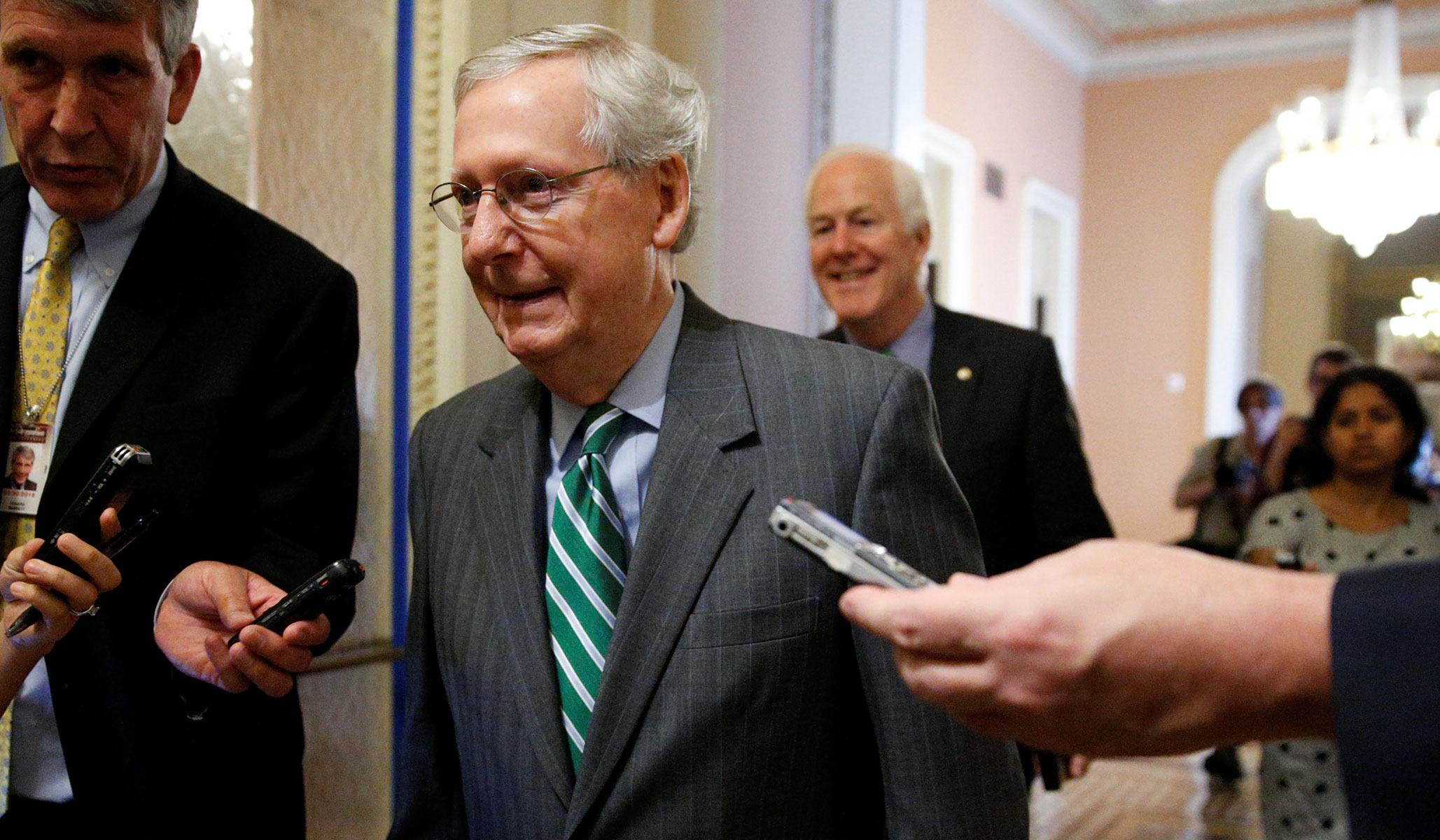 The Senate Republican health-care bill would not repeal and replace Obamacare. The federal government would remain the chief regulator of health insurance. No state would be allowed to experiment with different models for protecting people with pre-existing conditions. Federal policy would continue to push people away from inexpensive catastrophic coverage.
The bill also seems unlikely to stabilize insurance markets, even though their current instability is one of the main Republican talking points for passing it. The legislation gets rid of the "individual mandate" — Obamacare's fines for not buying insurance — but keeps the regulations that made the mandate necessary. The result is likely to be that healthy people leave the market and sick people face much higher premiums.
From a conservative perspective, the chief selling point of the bill is Medicaid reform. The legislation caps per-person payments to the states, giving the states a new incentive to run the program efficiently. But the reform is delayed until after the 2024 presidential election. Democrats will likely be in a position to vaporize it well before then.
The legislation cuts taxes, cuts spending, and allows states to engage in some modest deregulation of health-care markets. It appears to reduce the extent of federal subsidies for insurance plans that cover abortion. And the main liberal criticism of the bill — that it would leave too many people uninsured — is misguided: We suspect that the Congressional Budget Office will find that most of the reduction in insurance rolls results from people's choosing not to buy insurance when they're not being threatened with fines.
The bill could be improved in any number of ways. The phase-in of Medicaid reform could be accelerated. The bill could be amended to allow for a modified version of the deregulatory waivers included in the House. The bill's subsidies for people outside of Medicare, Medicaid, and the employer-based insurance system could simply be given to the states to distribute to that population without having to comply with Obamacare's regulations.
If the bill is not amended in such fashion, it is likely to die, and it will be difficult to mourn the loss.
READ MORE:
So, You Want a Swiss Health-Care System?
The Senate's 'Better Care Reconciliation Act of 2017′ Finally Revealed
Embracing the Hard Realities of Health-Care Reform