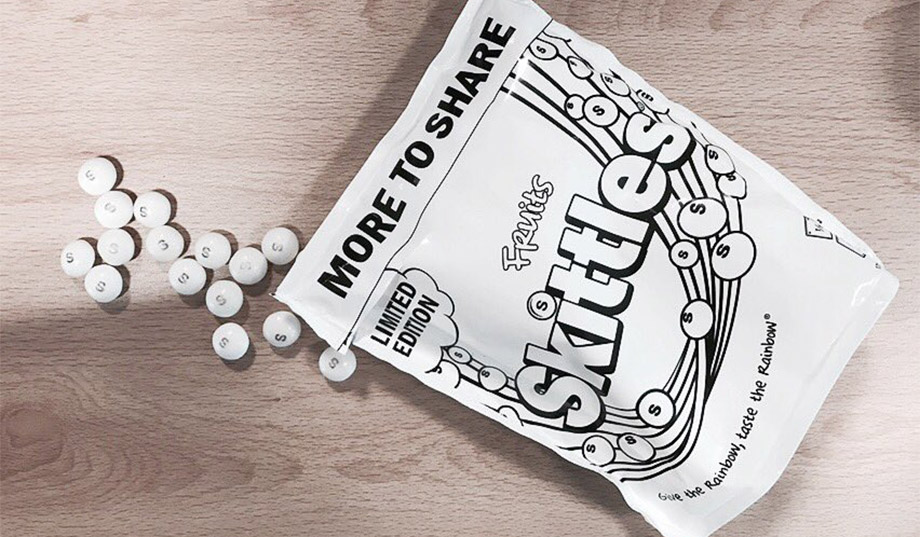 A marketing ploy in support of LGBT organizations backfired.
In honor of Pride Month, Skittles has removed rainbow coloring from its candies — explaining that "During Pride, only one rainbow matters. So we've given up ours to show our support."
As Heat Street notes, some of the sales of this candy will go to benefit LGBT charity organizations, so you'd think that progressive people would be at least a little hesitant to complain. You'd be wrong, though — a lot of people are very upset, because the fact that these Pride Month Skittles are white means that the company is racist and promoting "white supremacy."
The backlash on social media has been going since the white-Skittles announcement, and it's still going strong halfway into Pride Month:
Am I to understand that @Skittles is now promoting white pride? Yikes… https://t.co/d5gVi8nvR4

— Dr. Michael Knowles, BA (@michaeljknowles) June 15, 2017
Now, I'm pretty sure that any good marketing executive would probably advise companies to avoid associating white anything with "pride" anything in the future. This knee-jerk offense, however, is absurd. Skittles was trying to do a nice thing, and — as is all too often the case — people need to calm down.