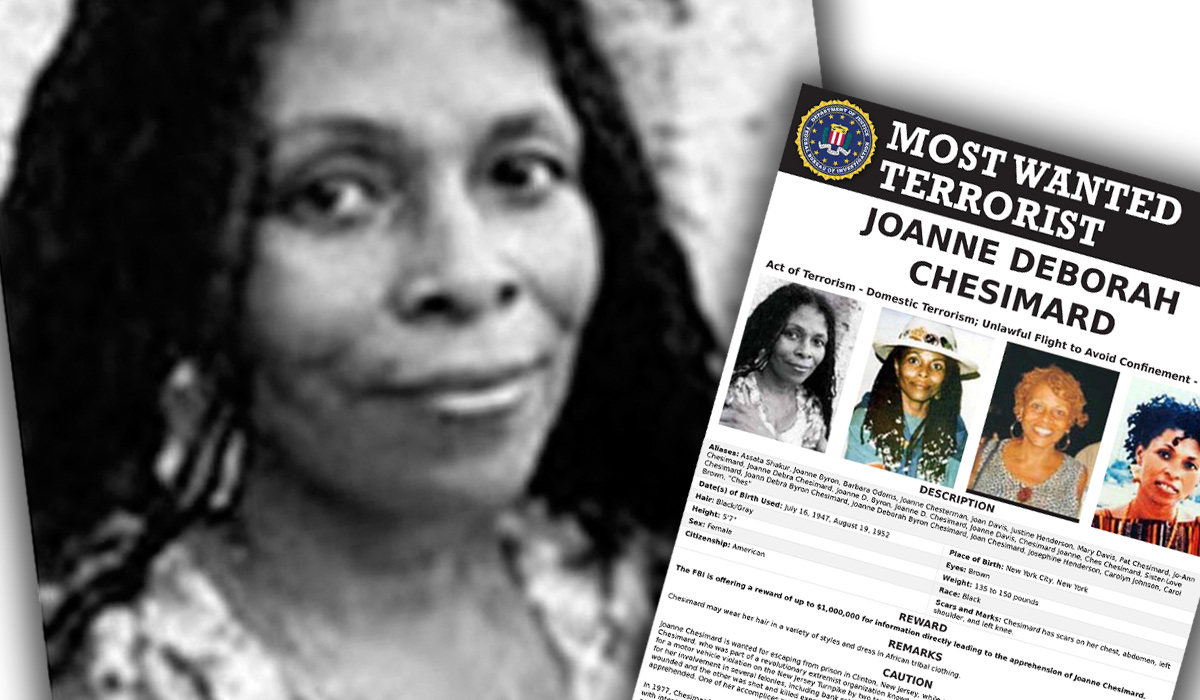 After all, you'd surely let us know if a conservative group with comparable clout did the same.
Let's begin with a thought experiment. Imagine if one of America's largest and most-respected pro-life organizations tweeted birthday greetings to Robert Dear, the terrorist who attacked a Planned Parenthood clinic in 2015. Imagine the reaction if an allegedly mainstream conservative organization said "happy birthday" to Dylann Roof, the white-supremacist murderer who slaughtered nine innocent people in Charleston.
How would the media respond? What would the tweets reveal about the character and intentions of the people running the organization? Should well-meaning Americans continue to support groups that applaud violent, vicious terrorists?
The answers are obvious. Of course the media would and should absolutely roast any conservative group that applauded "pro-life" or white-supremacist violence. Of course well-meaning Americans should shun and withdraw support for groups that celebrate terrorists. And of course support for terrorists would reveal a moral corruption at the heart of even the most popular organizations.
Unless, however, those groups are on the left, their leaders are progressive radicals, and the terrorists they applaud are cop-killers. Then, the media ignores the outrage, elevates the outrageous, and maintains the charade that key elements of the progressive #Resistance represent nothing more than a spontaneous, reasonable, and virtuous response to a dangerous and authoritarian president.
Doubt me? Consider the reverence reserved for the Women's March and Black Lives Matter.
Mainstream media coverage of both organizations has been fawning, and their leaders have been subject to heroic profiles. As a result, millions of well-intentioned, reasonable liberals have been duped into supporting and elevating both groups, which do things like this:
Happy birthday to the revolutionary #AssataShakur! Today's #SignOfResistance, in Assata's honor, is by @Meloniousfunk. pic.twitter.com/V66au1dRnl

— Women's March (@womensmarch) July 16, 2017
Finney, Goodwin, and Hill were cop-killers and hijackers. Newton was also a cop-killer. Given this explicit praise, and the number of times that BLM protesters have openly called for violence against the police, and the number of times that BLM rallies have descended into violence ("mostly peaceful," the media euphemistically calls them), isn't it time to consign the organization to the fringe of American life?
The continued media respect for the Women's March and Black Lives Matter is even more maddening given the double standards applied to conservative organizations. Last week, both ABC and NBC had the gall to credulously repeat far-Left claims that my former employer, the Alliance Defending Freedom, was a "hate group" — not because it has ever endorsed violence (it hasn't), but because of its steadfast legal and moral defense of orthodox Christian positions on sexual morality.
Here's my question, ABC and NBC: If you're going to publicize "hate group" claims about groups like the ADF in your headlines, why not do the same in every one of your headlines about Black Lives Matter or the Women's March? Given our polarized times, shouldn't readers be aware that both of those groups have praised and applauded one of the FBI's most-wanted domestic terrorists? Isn't that information well-meaning readers deserve to know?
As it is, these radical groups enjoy the best of both worlds, maintaining the mainstream-media credibility that allows them to raise money and capture the support of millions while also applauding and sustaining a far more dangerous fringe. Reasonable Americans march. Well-meaning Americans donate. Radicals profit.
Yesterday, CNN's Jake Tapper broke ranks with his media colleagues and explicitly challenged the Women's March and Sarsour. This was an ideal time for them to retract their tweet and apologize. Instead, Sarsour said Tapper had "join[ed] the ranks of the alt-right" by criticizing her. This was unhinged, and breathtakingly dishonest to boot.
It's time for the rest of the media to join Tapper, awaken from its anti-Trump trance, apply the same scrutiny to the Left as it does to the Right, and report the sad truth. Two of America's most well-known #Resistance groups claim nonviolence but applaud terrorists. Liberal Americans, they haven't earned your support — and they don't deserve your respect.
READ MORE:
What Would It Take for Progressives to Reject Black Lives Matter?
The Jihad-Loving Left Loves Linda Sarsour
Sarsour Rekindles the Left's Love Affair with Radical Extremism