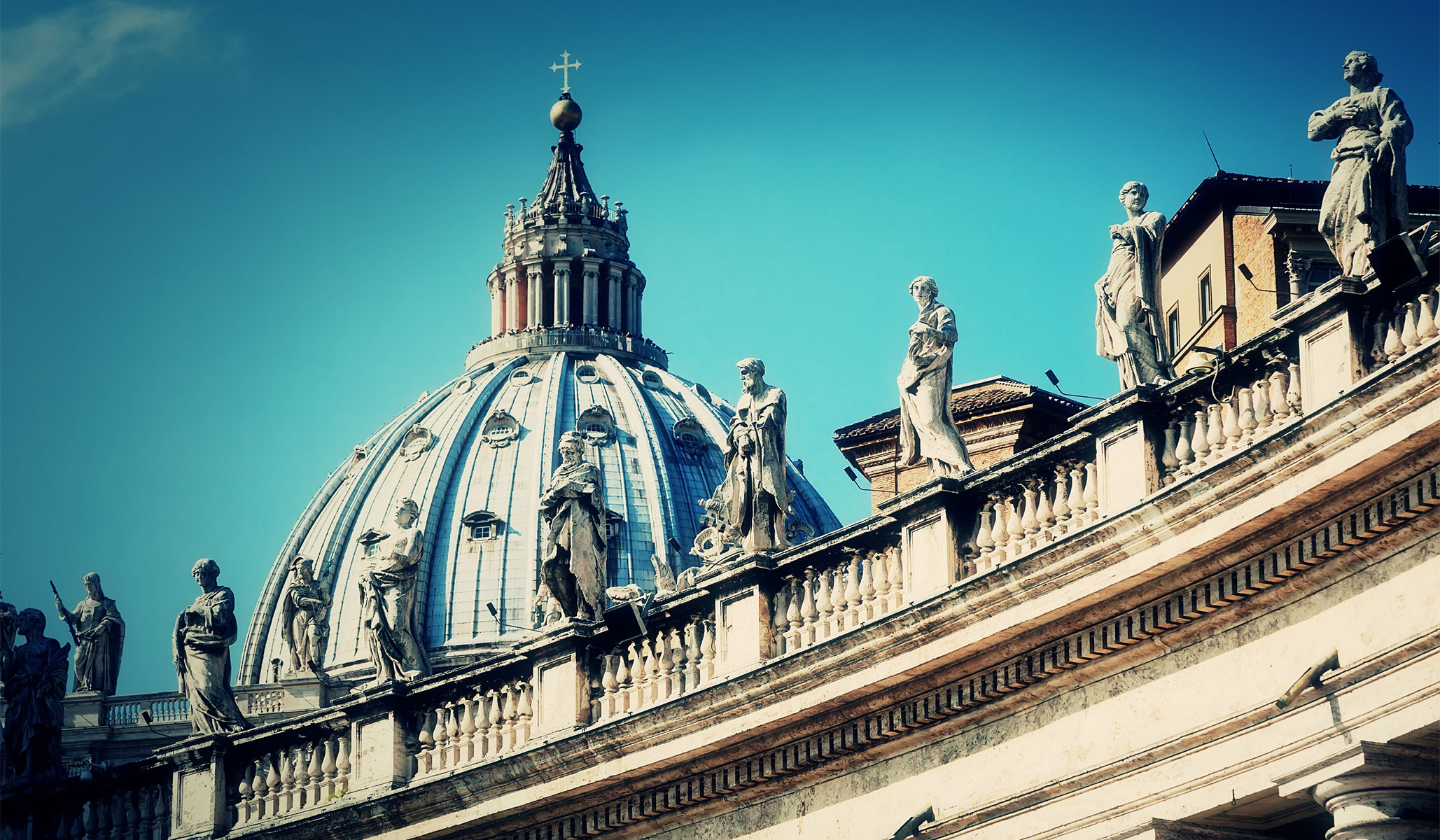 The subsequent message from Pope Francis's spokesman was what we needed to hear at the outset.
Eight years ago, almost to the day, I cowered in a chair in the corner of a hospital room, sobbing uncontrollably. My husband stood stoically a few feet away, hunched over the exam table, gently nuzzling our tiny two-week-old son as, to his piercing shrieks, the technician drew vial after vial of blood.
Whenever I think back about that horrible day, the day we received our son's diagnosis of cystic fibrosis, my mind replays our frantic newborn's cry and my horrifying failure as a mother. While those early days were a blur, somewhere along the line I knew, as I can now quip, that I needed to "mom up." Our son needed me. Among other things, I read, and then reread, and then reread again, a parenting book for those raising a child with a chronic health condition. But it wasn't until my fifth or sixth turn through that I could read the chapter on dying. While difficult, it was necessary and its advice was necessary: When the time has come, parents must give their children permission to die.
It is with this history that I read Archbishop Vincenzo Paglia's statement concerning Charlie Gard. And I was devastated. And then angry. And then sad. I wept. I wept as only a mother can — a mother who has spent years navigating hundreds of medical decisions, first believing that her son would die young and then proactively pushing for the most aggressive preventative treatment. And still later discovering that a cure was within reach in his lifetime — which could be long and healthy.
This is what parents of children with terminal or "life-shortening," — the euphemism doctors use now — illnesses do. While navigating the emotional side, we are also deciding on a daily (sometimes hourly) basis what is best for our children. And we often do this while surrounded by atheist doctors who worship at the altar of science within the broader culture of death.
We need support, and in cases involving a prudential decision, such as the one facing the Gards, we most assuredly do not need an implicit condemnation of our decision. But that is exactly how Archbishop Paglia's statement read: He first spoke of the need to "accept the limits of medicine and avoid aggressive medical procedures that are disproportionate to any expected results or excessively burdensome to the patient or the family," and then he stressed the need to help parents "understand the unique difficulty of their situation." As if the Gards did not understand theirs!
Whether that was Archbishop Paglia's intent or not, that was the implication — that the Gards were wrong to seek further treatment for their son and needed to accept that he would die. Such a suggestion is as insulting as it was devastating. The Gards have demonstrated no illusions about Charlie's situation. They want one thing and one thing only: the chance to see whether an experimental treatment might work. Further, while there is no moral obligation to submit to aggressive medical procedures, it is not morally illicit to do so; and it is not child abuse — as the court held it was, an assumption about which the Archbishop said nothing — for the Gards to want Charlie to receive a non-invasive experimental treatment.
If the Pontifical Academy for Life will not unequivocally support a parent's right to seek a potentially life-saving treatment for a child, then who will? That is what the statement felt like — a disapproval of their decision — to a parent fighting on a daily basis to do right both by God and by the child with whom He entrusted her.
At least that is how it felt on Friday. But since then Pope Francis seems to have heard the call, and it was a great comfort to read the statement issued by his spokesperson, who said that "the Holy Father follows with affection and emotion the situation of Charlie Gard, and expresses his own closeness to his parents. He prays for them, wishing that their desire to accompany and care for their own child to the end will be respected." I join in this prayer and also pray that in the future, prudence guides statements related to health-care decisions — parents deserve that much. The Gards deserve that much.
READ MORE:
The Vatican's Statement on the Charlie Gard Case Is a Disgrace
The Court-Ordered Killing of Charlie Gard