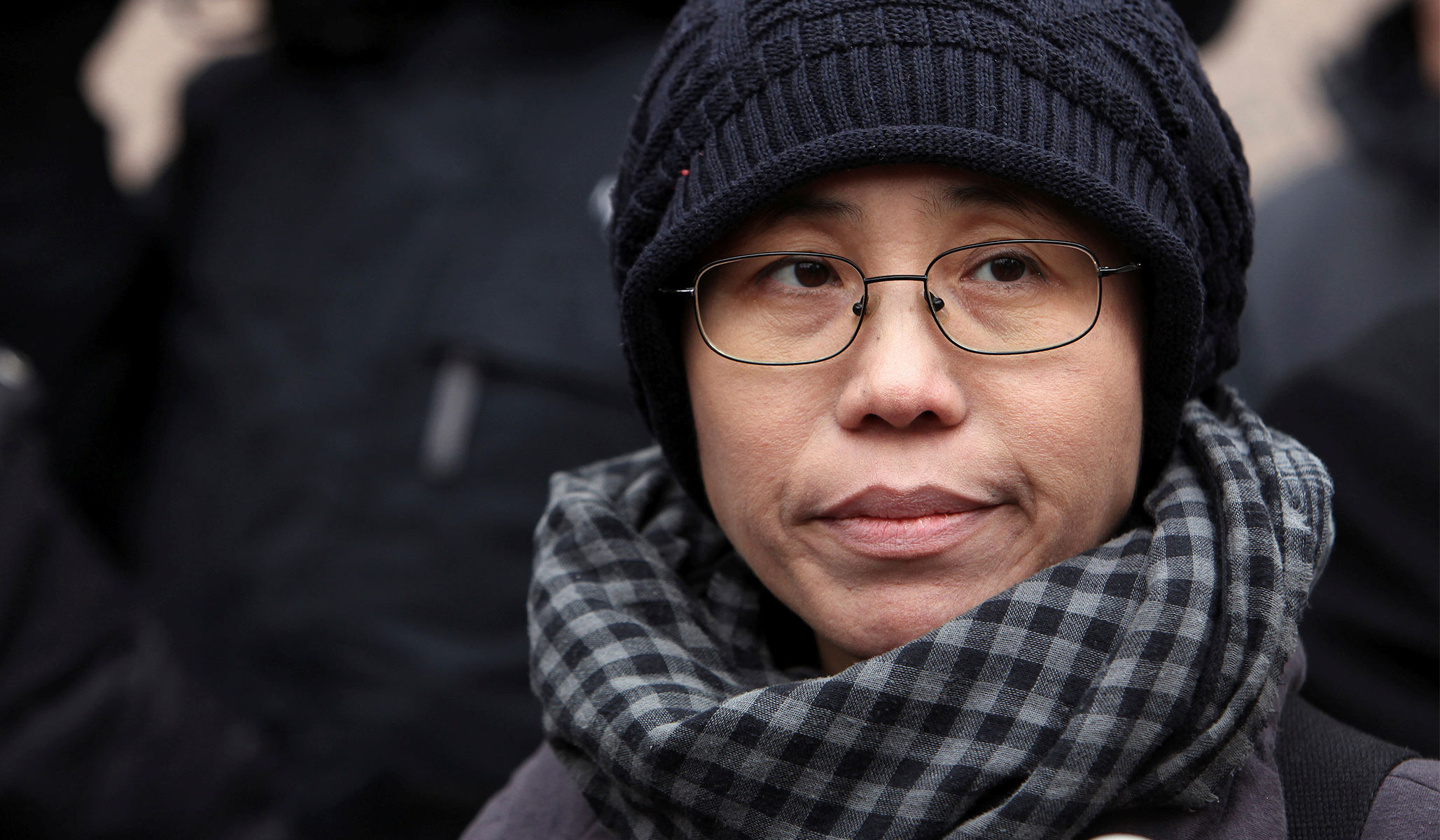 It's a cause that Republicans and Democrats alike, and the world, should honor.
Yesterday the world lost a hero of liberty and freedom. Liu Xiaobo, a voice for the voiceless and a defender of the oppressed in Communist China, passed away. Although the physical cause of his death was cancer, Dr. Liu's primary battle was one of the soul. Ever since leaving the safety and comfort of America to lead the protests at Tiananmen Square in 1989, Dr. Liu sealed his fate as a persistent focus of persecution from the authoritarian PRC. From "reeducation through labor" and deprivation of property to unjust imprisonment and physical abuse, Dr. Liu bore the brunt of the Communist Party's wrath for daring to challenge their system of political oppression by coauthoring of "Charter 08," a manifesto of Chinese freedom that reverberates today more than ever.
Before his soul passed on from this world, Dr. Liu had one dying wish: to spend his final days with his wife Liu Xia in America. International physicians, including one from the University of Texas MD Anderson Cancer Center, attested that Dr. Liu was fit to travel if released immediately. One man stood in the way of this final request: Xi Jinping. China has been known in select circumstances to release wrongfully imprisoned foreigners, and even the North Korean dictator Kim Jong-un allowed Otto Warmbier to spend his final hours with his family. But something about Liu Xiaobo seemed particularly threatening to Xi and the apparatchiks in the Chinese Politburo. Perhaps it was his dignified commitment to speaking the truth about their regime in the face of every attempt on their part to silence him, something that Beijing has been so successful in doing with tens of millions of others since the founding of the PRC.
Although prevented from doing so during his 2009 sentencing, Liu Xiaobo was prepared to defend himself by claiming that "I have no enemies." The power of nonviolent resistance has shown through the passing of time to strike terror into the heart of oppression, as evidenced by heroes Martin Luther King Jr. and Gandhi. Today, Liu Xiaobo joins their ranks. And in this, Xi Jinping's worst fear has become reality: Dr. Liu's spirit and bravery in life will endure as an inspiration to the countrymen he so desperately sought to liberate. His dream of a free, democratic China will persist. Although Xi has aligned himself with the ignominious and shameful company of dictators who imprisoned and killed Nobel laureates — and there are few in number — Liu Xiaobo's dream will live on, and the United States must do everything in its power to ensure that it never perishes. Far from being an act of strength or defiance, Xi's decision shows the weakness and fear of an increasingly cynical, technocratic, and frightened authoritarian clique.
As we grieve his loss, our immediate focus must be his widow Liu Xia. Because Xi Jinping refused their departure to America, their rightfully earned Nobel-prize money remains unclaimed, and Liu Xia is in danger. Although it is of no consolation regarding the death of her husband, I was pleased to hear yesterday from Liu Xiaobo's counsel that the Norwegian Nobel Institute has now confirmed that it has found a legal way for Liu Xia to be able to inherit the $1.5 million monetary award for the Nobel Peace Prize that Liu Xiaobo was never able to collect. I intend to continue my longstanding effort to honor Liu Xiaobo and to secure Liu Xia's livelihood, and I urge my colleagues on both sides of the aisle, Republican and Democrat: If there is a cause that should unite us all, it is that the wife a Nobel Peace laureate speaking out for peace and democracy should not be kept hostage in Communist China.
READ MORE:
Concerning Liu Xiaobo, a Reminder from Lincoln
— Ted Cruz is a U.S. senator from Texas.