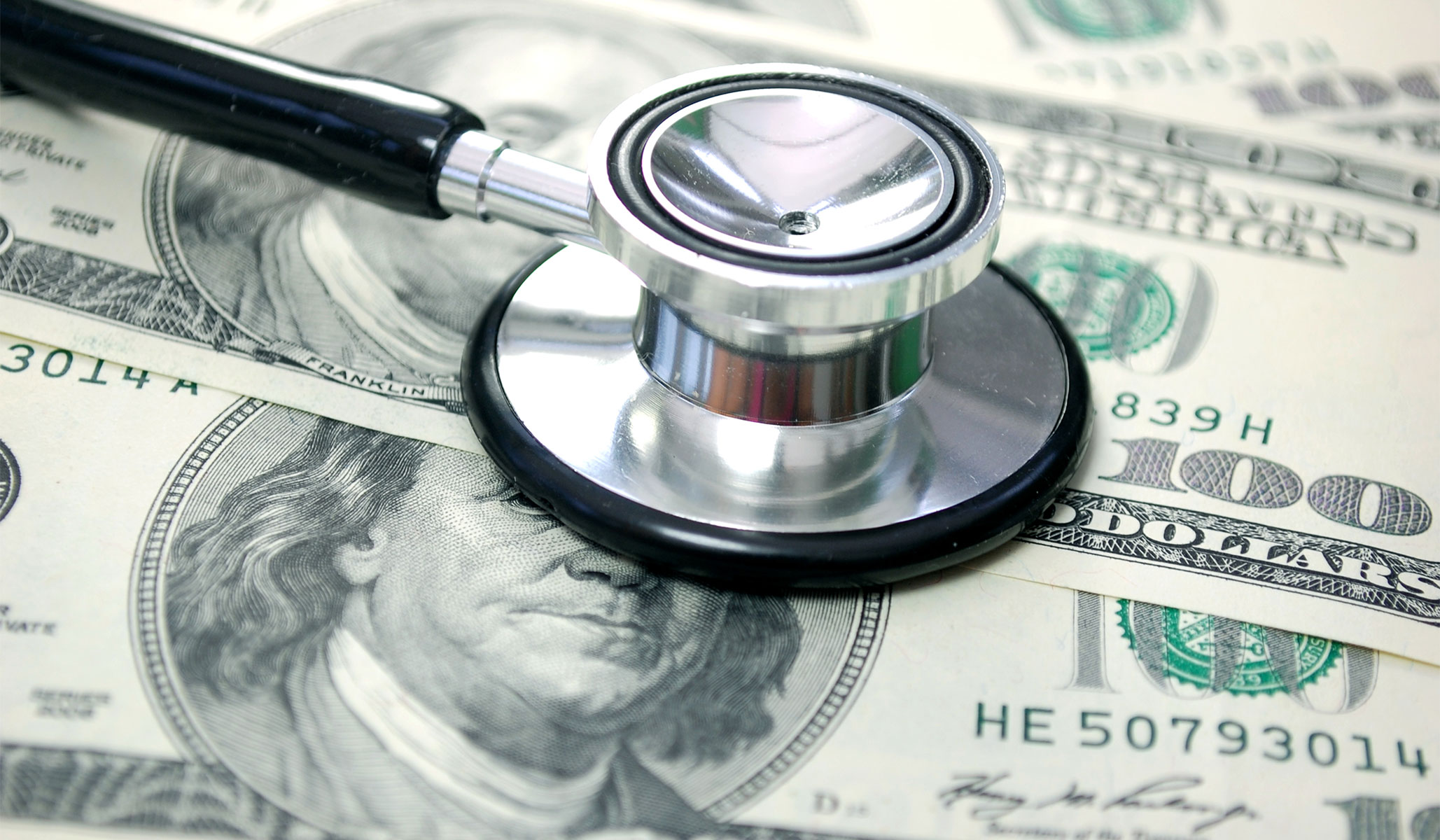 They're fighting hard against an effort to freeze enrollment in the state's Medicaid expansion.
Hospitals that are using Obamacare's Medicaid expansion to siphon billions from federal taxpayers fiercely oppose an effort to scale back the policy in Ohio.
While the American Hospital Association (AHA) works to keep Congress from reducing the Medicaid expansion's federal funding below the 90 percent rate promised in Obamacare, Ohio Hospital Association (OHA) member CEOs are pressuring state legislators to give up on freezing enrollment among Ohio's Medicaid-expansion population — which is to say, among able-bodied, working-age Ohioans who earn up to 138 percent of the poverty level.
The Republican-controlled Ohio General Assembly passed a budget in June that included the freeze, which would go into effect in July 2018. It would allow anyone who had already signed up to remain on the program, and enrollees being treated for drug addiction or mental illness would be able to sign up again even if they disenrolled after the freeze took effect.
But Republican governor John Kasich used his line-item veto to strike the freeze from the budget. This was unsurprising, because it was Kasich who implemented the expansion — unilaterally — in the first place. (He is also helping the AHA lobby the federal government to keep Medicaid expansion funded at 90 percent, a much higher rate than the 63 percent Ohio receives for traditional Medicaid enrollees.) The expansion has put 725,000 able-bodied, working-age Ohioans on Medicaid at a total cost of $13.5 billion in just three and a half years. Kasich projected in 2013 that 447,000 would enroll at a cost of $13 billion by 2020.
Although the Ohio House voted last week to override eleven other line-item vetoes, Speaker Cliff Rosenberger did not hold a vote on overriding the Medicaid-expansion-freeze veto. Rosenberger needs 60 of 66 House Republicans for a veto override, and it's likely he had enough votes last week before hospital CEOs came calling, threatening representatives with layoffs or hospital closures in their districts.
Many of the same hospital executives are lobbying U.S. Senator Rob Portman, an Ohio Republican who was among the opponents of Senate Majority Leader Mitch McConnell's initial draft of the Better Care Reconciliation Act (BCRA). In a June 29 letter to Portman, the CEOs of five Ohio hospital networks implored him to stand his ground and continue pushing hospitals' charity-care costs onto federal taxpayers. The BCRA draft's reductions in Medicaid-spending growth — "Medicaid cuts," as Obamacare advocates call them — "would severely undermine the health care safety net and our ability to serve beneficiaries, as well as shifting unsustainable costs to our state," the CEOs warned.
Hospital CEOs don't need the new federal funding that Medicaid expansion provides as badly as they say they do. Richard Lofgren, who signed the letter on behalf of the University of Cincinnati Health System, was paid $1.2 million in 2014 (based on the nonprofit hospital network's latest available IRS Form 990). UC Health reported $80 million in revenue less expenses that year.
Portman-letter signatory Summa Health reported $51 million in revenue less expenses in 2014, and paid outgoing CEO Thomas Strauss $4.1 million. Strauss is now president and CEO of Sisters of Charity Health System, another of the nonprofits asking Portman to block any slowdown in Medicaid spending growth.
Medicaid pays care providers less than private insurance does, but hospital CEOs prefer Medicaid's reimbursement rates over not being paid at all. Because hospitals are required to provide emergency care regardless of a patient's ability to pay, expanding Medicaid shifts charity care costs to federal taxpayers even though 66 percent of Ohio's expansion enrollees haven't reduced their ER use.
Since before Kasich expanded Medicaid, OHA has pointed to Obamacare's scheduled funding cuts to Disproportionate Share Hospital (DSH) as a lost revenue stream the hospitals desperately need to offset. The DSH cuts were scheduled to begin in 2014, but hospital lobbying has delayed their implementation to 2018.
At more than $400 million every month for the past year, Medicaid-expansion spending already dwarfs the federal DSH funding that Ohio's hospitals receive to help cover the cost of caring for the poor. Ohio's statewide DSH allotment was $426 million in 2013 and $441 million in 2016.
Hospitals have echoed Kasich's framing of Medicaid expansion as a way to solve the state's opioid-abuse crisis, but that crisis has only gotten worse since Medicaid expansion began in 2014 — likely due in part to increased welfare spending on opioid prescriptions.
As much as Ohioans might hate visiting their local hospital, no one likes the idea of not having one. OHA capitalizes on this, convincing some legislators that hospitals' relatively paltry charity-care costs would be impossible to afford without Obamacare money.
Instead of lobbying to extend Medicaid expansion's unsustainable deficit spending for as long as possible, hospital CEOs could focus on working to foster more locally governed, locally funded health-care programs whose goals are clearly defined and whose costs are easier to see.
Medicaid expansion in Ohio costs state taxpayers roughly $20 million every month and costs federal taxpayers $380 million more.
Instead of heaping more debt onto current and future federal taxpayers, hospitals struggling with charity-care costs could be supported with grants from UC Health, Summa Health, and other OHA members — many of which are, after all, charities. The Cleveland Clinic, OhioHealth, and University Hospitals are all tax-exempt nonprofits, and netted a combined total of $1.5 billion in 2014 alone.
Speaker Rosenberger has indicated he wants to see how health-care negotiations in Congress play out before making a final decision on the freeze veto, but he can schedule an override vote at any time. By refusing to move on other veto overrides until the House tackles Kasich's veto of the Medicaid-expansion freeze, Senate President Larry Obhof could encourage Rosenberger to get his caucus in line.
In the meantime, Medicaid expansion in Ohio costs state taxpayers roughly $20 million every month and costs federal taxpayers $380 million more. If the hospital lobby's favorite governor succeeds in defending his signature program for another budget cycle, Medicaid expansion will be one of several major issues for Kasich's successor to deal with in 2019.
READ MORE:
Editorial: The Senate's Flawed Health-Care Bill
The Republican Health-Care Mistake
So You Want a Swiss Health-Care System?