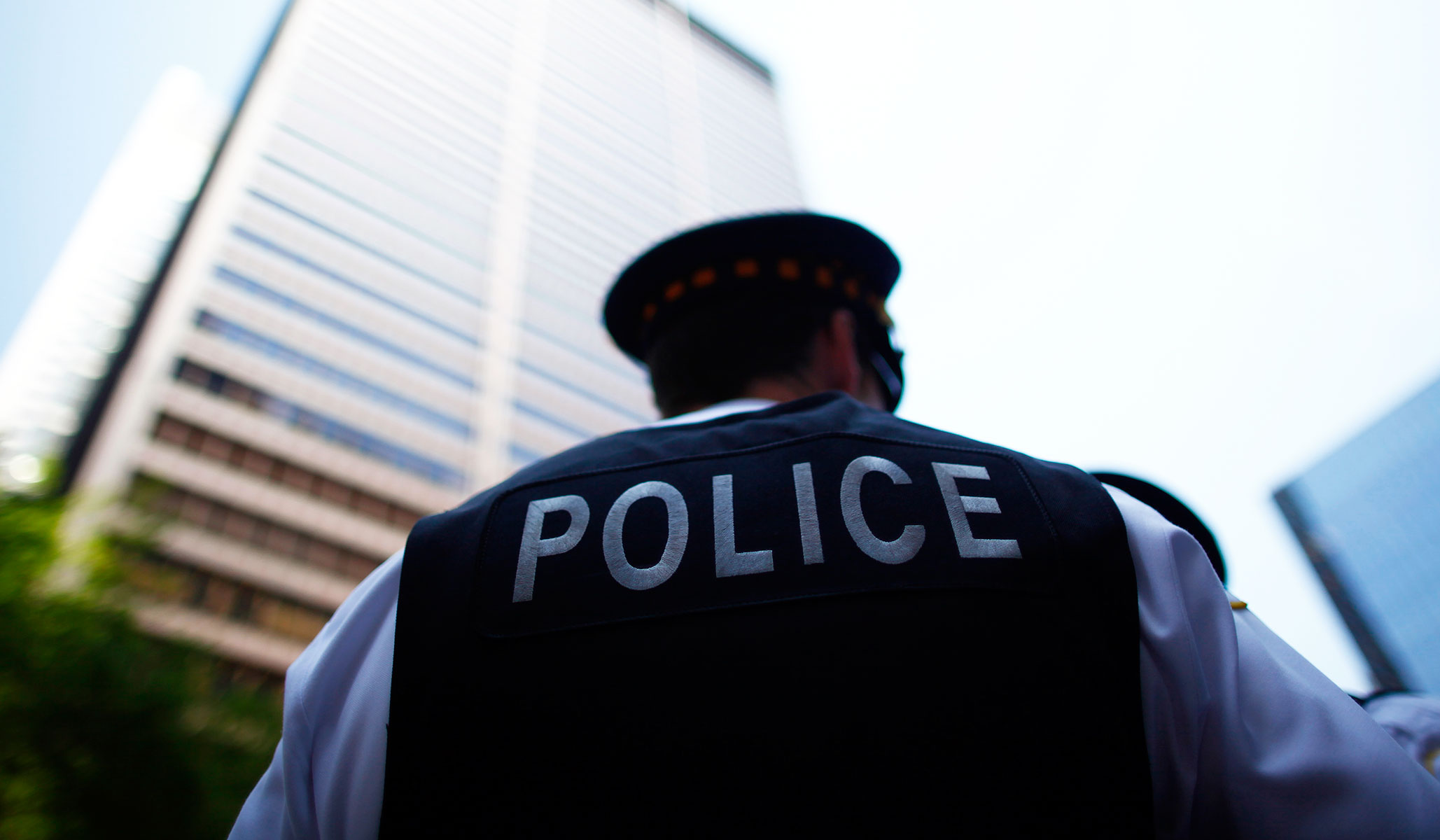 Conservatives must embrace government accountability.
Last year, I penned an article for National Review recommending "pro-black, pro-police" reforms to reduce tensions between police and minority communities. It was written after a tragic week that saw the deaths of Philando Castile and Alton Sterling at the hands of police, the horrific murder of five Dallas police officers, and attacks on police officers in four other states. I've spent a lot of the past year helping to pass pro-police legislation in Missouri, of which I'm proud. But I'm afraid that in Missouri and across the country, not nearly enough conservatives are embracing the pro-black, pro-government-accountability side of my equation. If we don't, justice won't be served and opportunities to fight crime and restore trust in black communities will be lost.
At the time I wrote the piece, I was searching for more direct ways to prevent and respond to attacks on police officers. Not long afterward I met with former St. Louis County police chief Tim Fitch — who ran the department during the extremely trying events of Ferguson and happens to be my constituent — to get his advice on doing just that. He recommended adopting a "Blue Alert" law, which, similar to an Amber Alert, notifies police and the general public whenever an officer is attacked in order to capture the suspect as quickly as possible.
I made passing a Blue Alert law my top legislative priority this year, and it was included in a comprehensive public-safety bill that will also increase criminal penalties on those who target police and their family members. The bill was recently signed into law, making Missouri the 28th state to enact a Blue Alert. (In May 2015, Congress unanimously passed a federal Blue Alert law to supplement state systems. President Obama signed the bill into law, but thanks to a lack of follow-through from the Obama Justice Department, the law is just now being implemented.)
I've also advocated pay increases for police officers to help improve morale and to incentivize talented people to enter and stay in the profession. In my home of St. Louis County, voters passed a sales-tax increase this April for public safety, which among other things is intended to increase police salaries, hire more police, and increase the number of two-person patrols. That initiative put pressure on the St. Louis City department to raise their officers' salaries to prevent an exodus to suburban departments, so voters there will consider a similar tax increase this November.
Even before last year's slayings, the Dallas Police Department was facing a similar exodus of officers to the suburbs and to other large departments in Texas. So last November, the city agreed to substantial pay increases that will amount to 25 percent over three years for most veteran officers and 15 percent over three years for new officers.
Despite those positive measures, we've seen serious setbacks on a couple of key issues. Civil asset forfeiture has taken a brief star turn on a national level over the past few months. In February, President Trump offered a full-throated defense of civil asset forfeiture in a meeting with sheriffs from around the country. When told by a Texas sheriff about state senator Konni Burton's legislation to simply require a criminal conviction in order for property to be seized, Trump threatened to "destroy [her] career." Even more troublingly, earlier this week Attorney General Sessions announced that the federal government will expand a program that undermines state laws limiting civil forfeiture.
In March, however, Supreme Court Justice Clarence Thomas wrote an opinion expressing a refreshing skepticism toward civil forfeiture, citing a report from the Institute for Justice and noting that forfeiture "has led to egregious and well-chronicled abuses." Unfortunately, the Court denied review in the case, forgoing an opportunity to rule on whether civil forfeiture violates citizens' due-process rights.
Conservatives should side with Justice Thomas, not the Trump administration, on this issue. And notwithstanding Trump's position, Colorado, Iowa, and North Dakota have all passed laws to further restrict the abuse of civil forfeiture this year. 
I remain as convinced as ever that conservatives need to devote attention to fighting against racial profiling. As someone who's never worn a badge and a gun, I freely admit I can't personally appreciate the extent to which police felt (and still feel) themselves to be in danger on a day-to-day basis. However, I do know how much law-abiding African-Americans (and others) feel that same sense of danger during their encounters with police. That fear has only grown after the acquittal of the officer who killed Philando Castile, who carried a gun legally and calmly informed the officer of that fact. Castile was told that he was being stopped because of a broken tail light; however, the officer had radioed in that Castile looked like the suspect in a robbery case "just 'cause of the wide-set nose."
Conservatives should side with Justice Thomas, not the Trump administration, on civil asset forfeiture.
That was textbook racial profiling — a stop based on generalized racial stereotypes such as the size of a nose, not on specific characteristics that match a criminal suspect or vehicle — and without that stop, which did nothing to enhance public safety, Castile would be alive today. We need to ensure that our laws and our law-enforcement practices live up to the words of former Attorney General John Ashcroft: "Using race . . . as a proxy for potential criminal behavior is unconstitutional, and it undermines law enforcement by undermining the confidence that people can have in law enforcement." It would be foolish to think that every accusation of racial profiling is justified or that most police officers engage in it. But it would be just as foolish to presume that racial profiling is no longer a problem, ignoring the lived experiences of African-Americans such as myself or Senator Tim Scott. The practice still goes on today, is just as dehumanizing as ever, and is just as harmful to good police officers as it is to everyone else.
Since 2015, I have been a member of the 20/20 Leaders of America, a bipartisan group of black legislators, prosecutors, defense attorneys, law-enforcement officials, and other leaders from across the country seeking enact criminal-justice reform. It includes such conservatives as Ashley Bell, a former assistant to Secretary of State Tillerson and former Trump-campaign official; Alveda King, a pro-life leader and niece of Martin Luther King; D. J. Jordan, communications director for U.S. Senator James Lankford; and Ja'Ron Smith, with the White House Domestic Policy Council.
Along with my fellow 20/20 leaders, I am committed to working with law enforcement to ensure that they are protected and respected while doing their jobs. But just as important, law enforcement needs to work with lawmakers on reforms to reduce the unnecessary use of force, improve training, and combat racial profiling. Neglecting these issues will hurt both law enforcement and the communities they are sworn to protect.
READ MORE:
Police Aren't Targeting and Killing Black Men
The Unwritten Law That Helps Bad Cops Go Free
— Shamed Dogan is a Republican state representative from Ballwin, Mo.