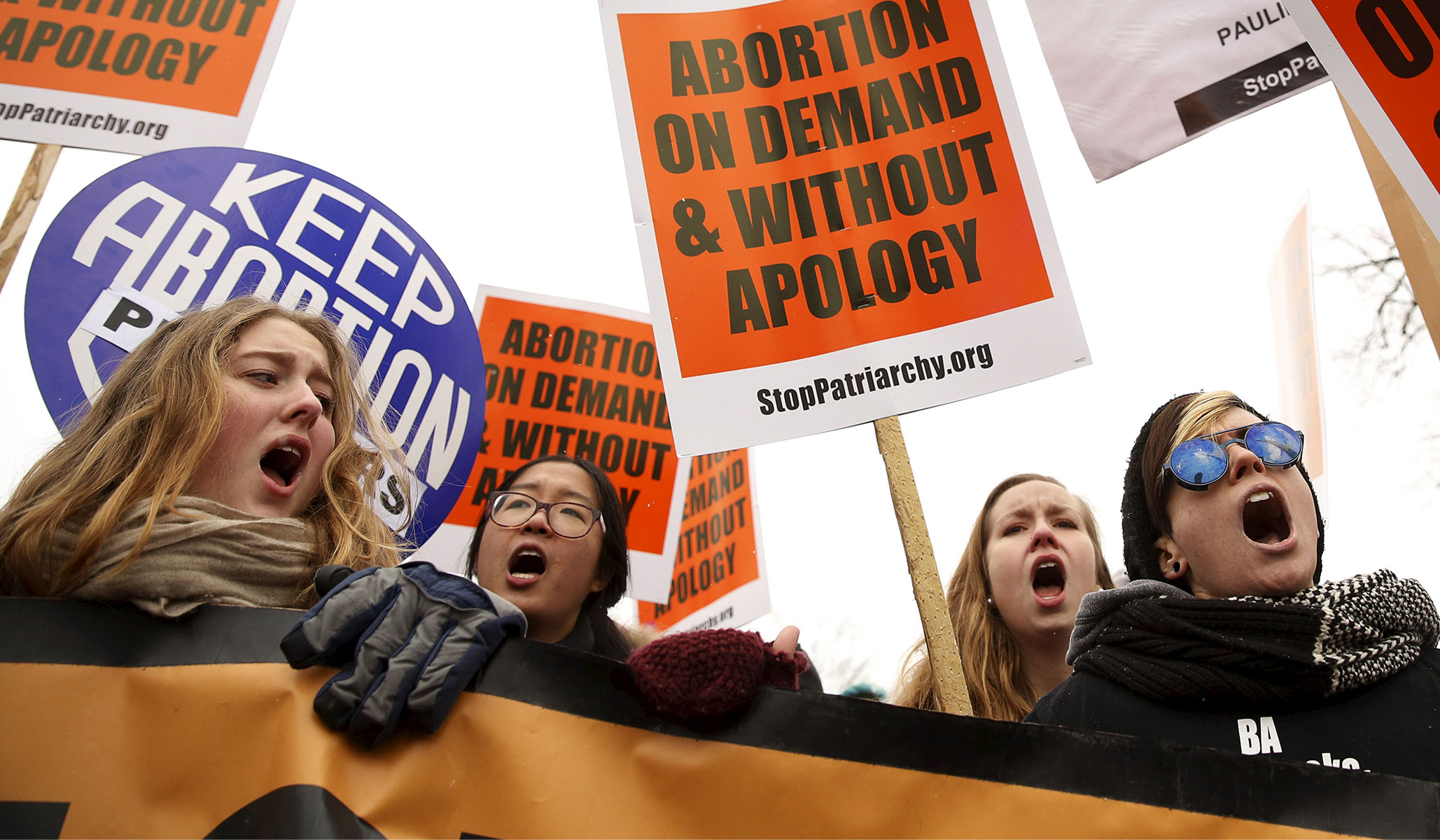 But will the Left let them?
A Democratic congressman announced Monday morning that the Democratic Congressional Campaign Committee (DCCC) is willing to fund pro-life candidates in the 2018 congressional elections, touching off the latest flashpoint in the party's civil war over abortion.
"There is not a litmus test for Democratic candidates," said Ben Ray Luján, a Democratic congressman from New Mexico and the chairman of the DCCC.
"To pick up 24 [seats] and get to 218, that is the job. We'll need a broad coalition to get that done. We are going to need all of that, we have to be a big family in order to win the House back," Luján told The Hill. His comments come after several months of near-constant upheaval within the Democratic party over abortion policy.
In April, Democrats excoriated Vermont senator Bernie Sanders for endorsing Omaha mayoral candidate Heath Mello, a politician who once supported a bill giving women the right to an ultrasound. Despite Mello's renunciation of that position, many on the left insisted that Sanders had proved himself insufficiently dedicated to abortion rights.
Democratic National Committee chairman Tom Perez maintained that all Democratic politicians must unequivocally support unlimited abortion rights. "That is not negotiable and should not change city by city or state by state," he said at the time.
While some in the party, including House minority leader Nancy Pelosi, suggested it'd be possible to welcome Democrats who oppose abortion, the majority of progressives had made up their minds: Full-throated support for abortion-on-demand is now a non-negotiable. Likely for that very reason, Luján's comments on Monday immediately drew the ire of many on the left, particularly pro-abortion feminists and abortion-rights groups.
For instance, Ilyse Hogue, president of the pro-abortion lobbying group NARAL, claimed that any compromise on abortion is tantamount to "allowing a far-right, religiously warped anti-Democratic force to infect D party so they can write laws that control women." Feminist writer Lauren Duca asserted mildly that this policy would be a "betrayal of every woman who has ever supported the Democratic party."
Note that Luján didn't even wade into the substance of the abortion debate. He merely acknowledged that it is more important for the Democratic party to retake the House next year than to have staunch abortion-rights supporters in every seat.
But that is unconscionable to today's hyper-pro-abortion Left. Almost overnight, a large wing of the Democratic party has rejected the view of abortion as a rare-but-necessary procedure. Now, it is an absolute right that must be protected above all else — for any reason, at any stage of pregnancy, and funded by the state and the taxpayer.
Luján likewise didn't say a word about changing the party's official platform, which endorses abortion-on-demand and opposes the Hyde Amendment, the rider meant to prevent taxpayer money from paying for abortion procedures. Left-wing feminists apparently will accept nothing less than a candidate who, like Hillary Clinton, openly defends grisly partial-birth abortions on a national debate stage.
Leaving aside the moral horror of such a position, consider how politically foolish it is. Luján's statement wisely acknowledged the simple fact that pro-life Democrats exist. In Hogue's fantasy, every Democrat in the nation cares more about protecting the absolute right to abortion than about any other issue. In Duca's make-believe world, no pro-life woman in the history of the U.S. has ever supported the Democratic party. Perhaps she's never heard of JFK or Bob Casey.
In reality, the public is nowhere near as blindly pro-abortion as Duca and Hogue. A majority of Americans support the right to abortion, especially early in pregnancy, but on the whole, they support abortion restrictions and consistently oppose federal funding of abortion.
One poll from late last year found that nearly two-thirds of Americans, including almost 80 percent of Millennials, support legislation prohibiting abortions after the 20th week of pregnancy. Another survey reported that 74 percent of Americans, including 54 percent of pro-choice individuals, support placing at least some restrictions on abortion.
A full 55 percent of people who supported Hillary Clinton last November favor significant abortion restrictions, and nearly 80 percent of black and Hispanic Americans support such limitations. The same poll found that two-thirds of Americans — including 40 percent of self-described pro-choice individuals and 40 percent of Clinton supporters — oppose federal funding for abortion.
Perhaps most notably, one poll found that voters in 2018 Senate battleground states — Florida, Missouri, Montana, North Dakota, Ohio, and Wisconsin — support ending federal funding for Planned Parenthood by a 16-point margin. Voters said they'd be much less likely to support a candidate who voted to fund Planned Parenthood rather than community health centers.
Nearly two-thirds of Americans support legislation prohibiting abortions after the 20th week.
These are the voters that Luján had in mind when he made his remarks yesterday — Americans who might support limited abortion rights but who could never countenance the extreme stances of Planned Parenthood and NARAL.
If the DCCC persists in its plan to support pro-life candidates despite this controversy, it'll be a strong indication that the party is serious about winning the House in 2018. But, more than likely, the powerful pro-abortion lobby will succeed in pressuring the Democratic party into backing down, and abortion-on-demand will remain the Left's highest sacrament.
READ MORE:
Artificial Wombs & Pro-Choice Activists
Pro Life Laws are Based on Sound Science
Planned Parenthood's Annual Report: Abortions Are Up, Prenatal Care Is Down