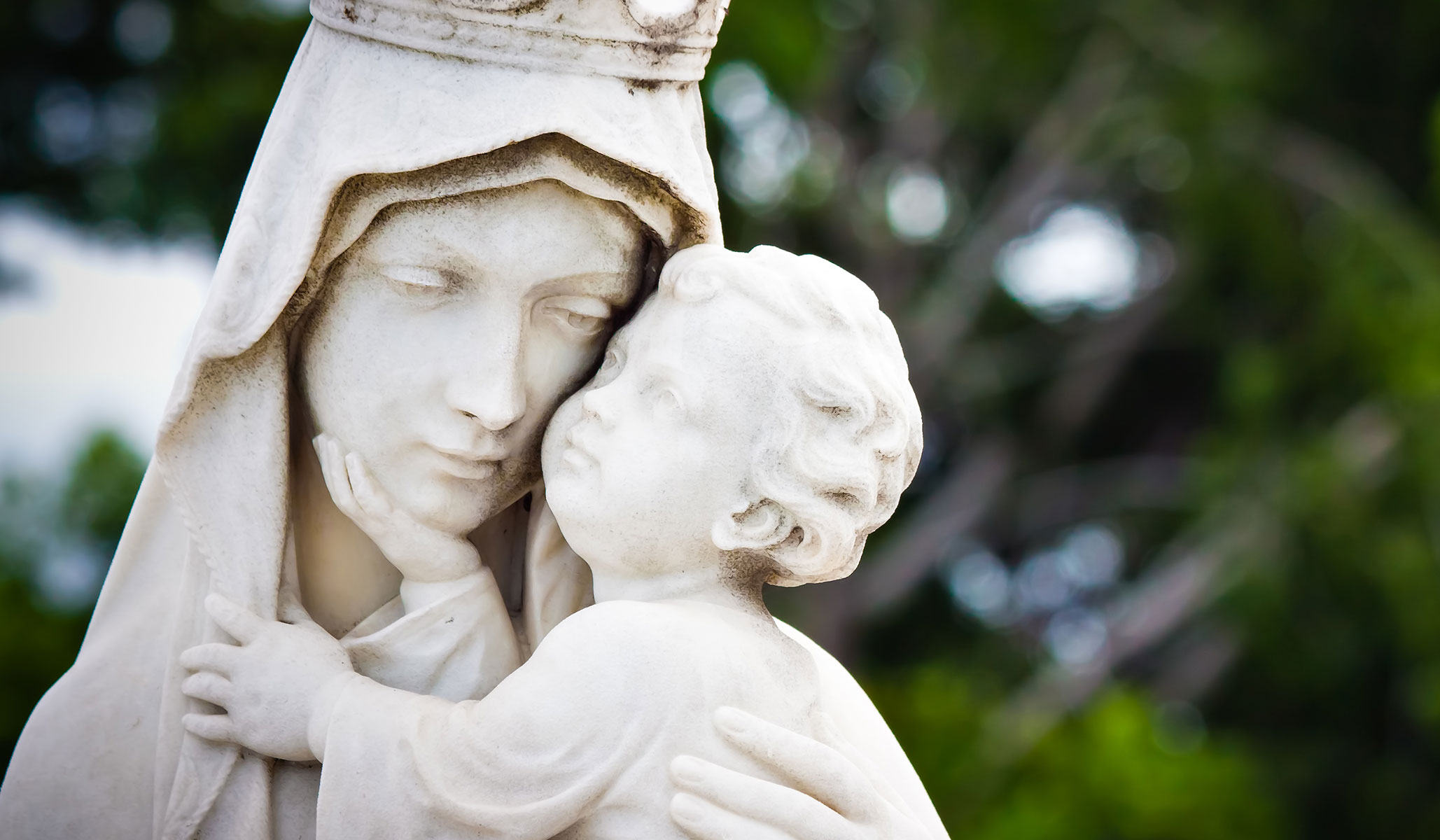 Jesus Christ and Mary are the latest victims of the mass statue-removing frenzy.
The San Domenico School, the first Catholic school in California, has removed all but 18 of its 180 religious statues in an effort to be more "inclusive" and "forward looking."
Several parents have complained about the decision, according to Marinij.
"Articulating an inclusive foundation appears to mean letting go of San Domenico's 167-year tradition as a Dominican Catholic school and being both afraid and ashamed to celebrate one's heritage and beliefs," one of these parents, Shannon Fitzpatrick, told the news source.
"In our time here, the word 'Catholic' has been removed from the mission statement, sacraments were removed from the curriculum, the lower-school curriculum was changed to world religions, the logo and colors were changed to be 'less Catholic,' and the uniform was changed to be less Catholic," she continued.
In an e-mail to Marinij, Fitzpatrick claimed that "there are other families having the same concerns," and that "many parents feel if the school is heading in a different direction then the San Domenico community should have been notified before signing of the enrollment for the following year."
Head of School Cecily Stock, however, said that the school is an "independent" as well as "Catholic" school — a whopping 80 percent of the school's students do not identify as Catholic — and that the move was simply meant to make the campus more attractive and "inclusive" to students of other faiths.
But Kim Pipki, whose daughter had attended San Domenico, said that some of the statues were important even to the families who were not Catholic, because of the traditions associated with them — such as one of Baby Jesus and Mary which had traditionally been used for a crowning ceremony.
"It was less about God and more about passing on some traditions," Pipki said. "People were shocked that the statues were pitched in the basement."
But Amy Skewes-Cox, who heads the school's board of trustees, doubled down on the idea that the statues could potentially make students with other beliefs feel too uncomfortable.
"If you walk on the campus and the first thing you confront is three or four statues of Saint Dominic or Saint Francis, it could be alienating for that other religion, and we didn't want to further that feeling."
As an independent school, San Domenico obviously has the right to make whatever statue-related decisions it wants to make. Still, there's certainly something to be said for keeping true to an institution's history and tradition — and I'm not entirely sure just how triggering these statues really could have been to non-Catholics, anyway. I know, after all, from my own experience that I would not have been bothered: I attended a Lutheran high school as a non-Lutheran, and I never got upset at seeing or hearing "Lutheran" things at school. We had chapel every day where speakers taught the Lutheran faith – I even had to take Lutheran theology classes to graduate – but I never once considered that things should have been any other way. Why? It was a Lutheran school, and so I kind of expected that I'd probably be seeing some Lutheran things around me if I decided to attend. I never felt that I was any less of a person, or even that I was unwelcome; it just seemed like something that made too much logical sense even to question.
READ MORE:
Professor's Facebook Rant: 'All Republicans' are 'Racist' and 'Scum'
Survey: Plurality of Med Students Support Trigger Warnings
The Size of Chairs Deemed a 'Microaggression' against Overweight People
– Katherine Timpf is a National Review Online reporter.