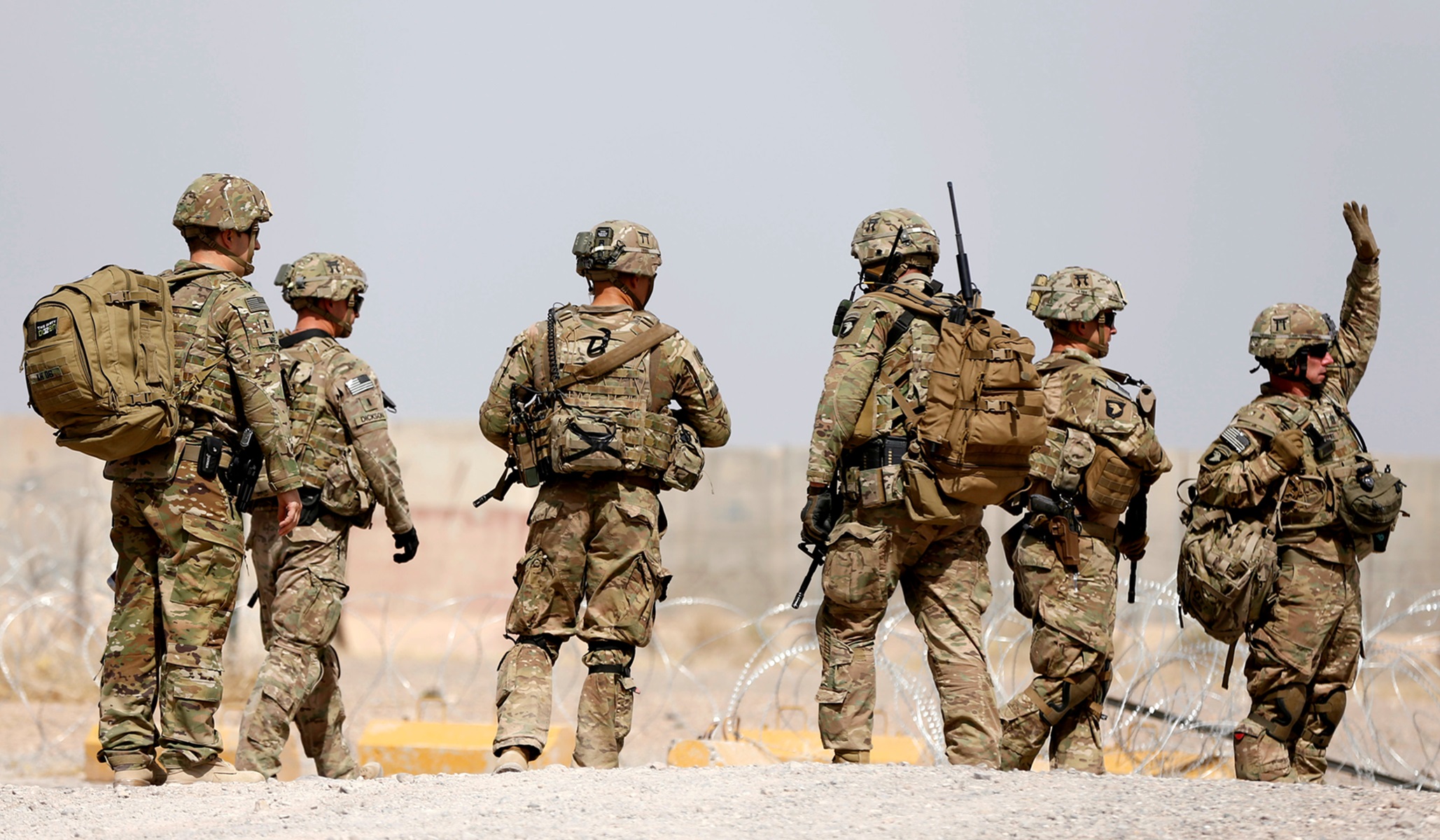 President Trump doesn't want to lose a war on his watch and that's a good thing.
He had a choice. On one hand, he could follow his instinct to pull out of Afghanistan, act on his many bumptious calls to abandon the war, and please his most fervent supporters. On the other, he could acknowledge the disaster that would result in Afghanistan and potentially the region if he followed this course and instead work toward a more responsible policy. He, rightly, picked the latter option and spoke to the nation about his new strategy last night.
If President Obama had been as willing to examine his political promises and ideological predispositions in the light of reality, he wouldn't have pulled out of Iraq, creating the conditions for the rise of ISIS and overwhelming Iranian influence in that country. Obama's foolish choice, as Trump said last night, informed his more sober-minded decision on Afghanistan.
Trump's strategy will involve the deployment of an unspecified number of additional troops, a rejection of arbitrary deadlines for a conditions-based evaluation of future drawdowns, looser rules of engagement for our troops, and pressure on our supposed ally Pakistan, which continues to play a dangerous double game, harboring our enemies. This is all to the good, and better than a precipitate total withdrawal. But cautions are in order.
First, if we have established anything in Afghanistan over the last 16 years, it is that victory will be extremely difficult to achieve given the limited social capital in that tragic, war-torn, highly tribal country. Anything like unambiguous success will be impossible without a commitment much larger than the American public is, understandably, willing to contemplate. So, for all of Trump's stalwart talk about winning, the realistic choice is between a holding action and defeat.
It's not clear that Trump will have the appetite for this difficult, twilight war over the longer term, and his natural predilections confused how he talked about the strategy. He said we aren't going to engage in nation-building, but if the course of the war is dependent on the performance of the Afghan military and government — this, presumably, is what the conditions are about — we will need to try to foster the development of Afghan national institutions, i.e., engage in some nation-building.
It's not clear that Trump will have the appetite for this difficult, twilight war over the longer term.
As for Pakistan, Trump's tough rhetoric was welcome. His warm words about India, in particular, probably concentrated minds in Islamabad. But Pakistan won't easily be pressured out of a policy of maintaining strategic depth in Afghanistan via the Taliban that it has pursued for decades out of a sense of its national interest. Wrenching it into a different strategic orientation is a major diplomatic undertaking at a time when Rex Tillerson's understaffed State Department appears to be held together with duct tape and baling wire.
All that said, Trump's approach is better than the alternative. If the Taliban were going to (at least in its propaganda version) expel us from Afghanistan, it would vastly increase its prestige, and if it were to take over the country, it wouldn't be long until fanatics began using its territory to plot against us. This was our experience in Iraq. Obama's pull-out hastened that country's downward slide and the day we had to send troops back in. Trump is right not to want to repeat the cycle in Afghanistan.
    READ MORE:
    Donald Trump Says "No" to Surrender in Afghanistan
    Trump is Making the Right Call on Afghanistan
    Trump's Speech on Afghanistan was Quite Good