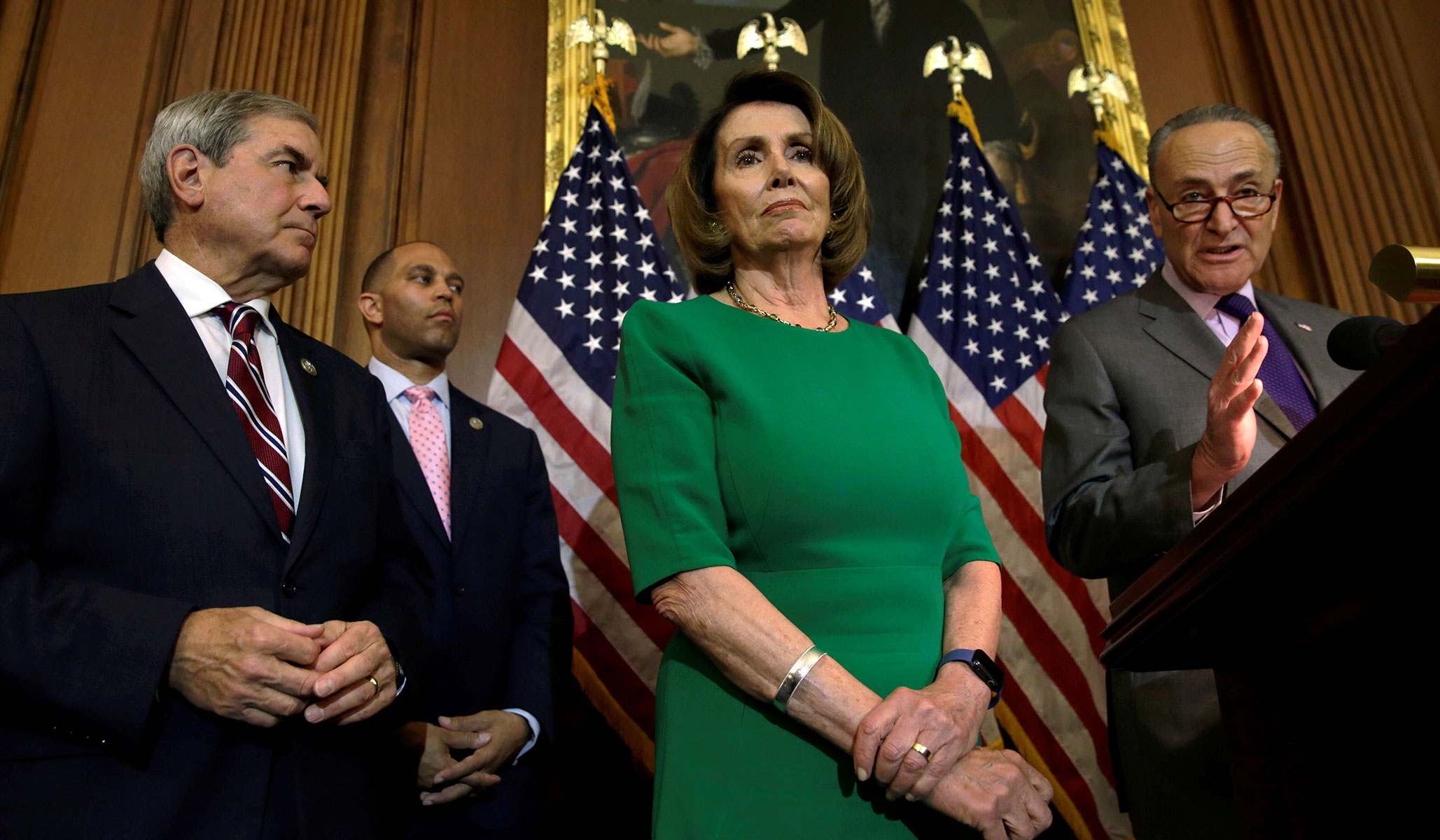 President Trump had dinner Wednesday night with Chuck and Nancy, as he familiarly calls the Democratic leaders he apparently hopes will become his new governing partners.
Chuck Schumer and Nancy Pelosi left the repast and promptly announced that they had reached a deal with the president over codifying DACA. According to the Democrats, they had agreed with the president to seek legislation that would provide amnesty for illegal immigrants once covered under DACA in exchange for unspecified border-security measures, but not funding for "the wall." Trump denied there was actually a deal, but confirmed the basic structure of a prospective agreement. According to Trump, DACA will be reinstituted in exchange for "massive" and "extreme" new border security, but not funding for the wall.
Who knows what will ultimately come of this, but it's not encouraging. Since announcing the end of DACA, Trump has signaled that merely writing its provisions in legislation would constitute a triumph. But the point of rescinding DACA was not just to enshrine it into law via constitutional means (which is certainly better than the alternative). The point was also to extract concessions from Democrats that would create a better immigration system and cushion the effect of the amnesty. Almost from the beginning, Trump has undermined his own leverage and made this less likely.
As we've argued repeatedly, a sensible deal isn't hard to discern. The problem with any amnesty is that it serves as a magnet for new illegal immigrants, and its recipients could become the next link in chain migration if granted legal status or especially citizenship. Pairing an amnesty for so-called Dreamers with some combination of a mandatory E-Verify for new hires and portions of the RAISE Act that will reduce chain migration would directly address the negative consequences of codifying a version of DACA.
The legislation that Trump, Schumer, and Pelosi are talking about would likely do neither. Trump wouldn't even get funding for his signature border wall. (The wall is largely symbolism, and a trade of a permanent amnesty for some one-time funding for the wall would be a bad deal.) The parameters of this agreement appear to be about what you would expect from a negotiation between Schumer and Pelosi on one hand and Trump on the other. The Democrats are opposed to any meaningful tightening of the immigration system — they want to go in the opposite direction — while Trump has been a restrictionist, although one not well-versed in the policy implications of that position, to put it mildly.
We hope that the White House realizes what a mistake this deal would be, and failing that, that the Republican congressional leadership, with a push from immigration hawks, puts the kibosh on it and demands something better. Whatever Trump might think, Chuck Schumer and Nancy Pelosi aren't his friends, and certainly aren't the friends of sound immigration policy.
    READ MORE:
    Why President Trump Should Terminate DACA
    A DACA Deal Should Include Real Enforcement
    Many of Trump's Devotees are Splitting due to DACA
    — Get insight from the best conservative writers delivered to your inbox; sign up for National Review Online's newsletters today.