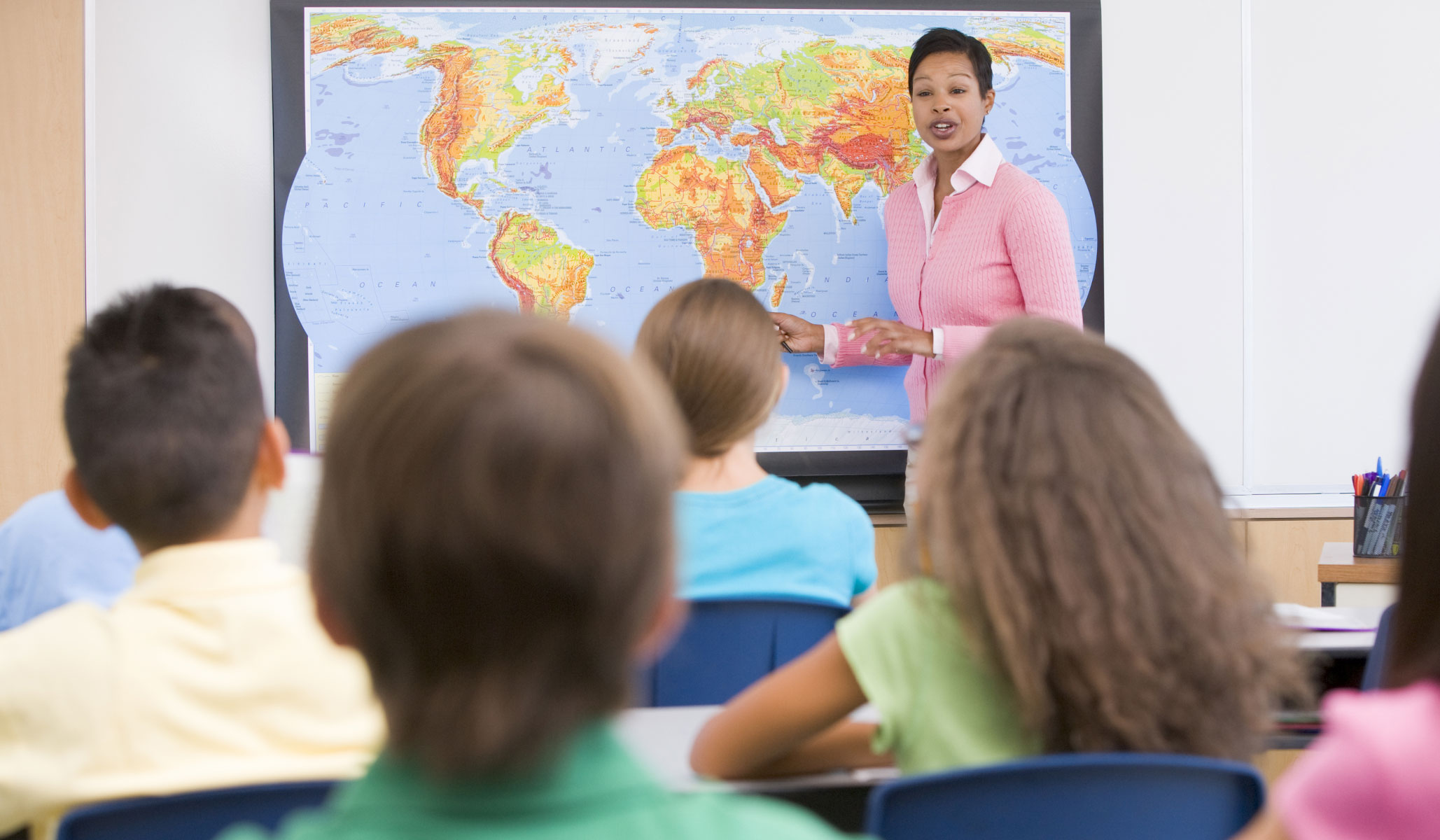 Union leaders and bureaucrats push back against a proposed experiment with an alternative teacher-training program.
Should charter schools have more freedom when it comes to recruiting and training teachers? The obvious answer would seem to be "Yes!" given that the whole point of charter schooling is to hold schools accountable for student outcomes while giving them more day-to-day flexibility. Consequently, in July, the State University of New York (SUNY) Charter School Institute proposed an alternative teacher-training program for its teachers.
SUNY, which authorizes more than 160 schools (including the more than 30 phenomenally successful Success Academy schools), is the largest charter-school authorizer in New York State and the largest university-based authorizer in the land. The proposal would allow charter schools authorized by the SUNY Charter School Institute to bypass state teacher certification in favor of an alternative pathway. This October, the Charter Schools Committee, made up of four of the 18 members of SUNY's board of trustees, will consider whether to approve the proposal.
The outcome is uncertain because it's unclear whether SUNY's board of trustees will bow in the face of political pressure. The proposal has been greeted by energetic blowback from union leaders and bureaucrats:
Michael Mulgrew, the president of New York City's United Federation of Teachers, termed it a "threat to charter students and the teaching profession." New York State United Teachers president Andy Pallotta accused the "charter industry" of saying, "Give me a few weeks and I'll authorize almost anyone we want to be a teacher." Board of Regents chancellor Betty Rosa and Education Commissioner MaryEllen Elia together lamented that the proposal gave them "cause for concern" and would undermine their ability to ensure "that strong and effective teachers with proper training, experience and credentials are educating New York's children in every public school."
What would this "threatening" proposal actually do? It would allow those seeking to teach in SUNY's charter schools to pursue an alternative credential that involved 30 instructional hours of training on content and pedagogy and another 100 hours of appropriate classroom experience. They would not be required to hold a master's degree or a state certification. SUNY charter schools would still, of course, be free to make full use of New York's regular training and certification processes. The new program would primarily make it easier for non-traditional applicants, such as career-changers, or those with hard-to-find expertise in science or world languages, to pursue a job in SUNY's schools. Moreover, the new certification would not be transferable to non-SUNY schools. Talk about a straightforward, no-harm opportunity to see whether slimming down certification might help improve the number of talented educators. If this all sounds rather measured and modest, you've got the idea.
The pushback is as perverse as it is predictable, especially given that SUNY's schools have posted impressive results. In 2015, SUNY reported that 90 percent of its authorized charter schools outperformed their local district schools on the state's math test and that 73 percent outperformed their district peers in English-language arts. In a 2017 report on charter management organizations, Stanford's Center for Research on Education Outcomes (CREDO) found that Achievement First (which has twelve charters authorized by SUNY) and Success Academy Charter Schools (38 charters authorized by SUNY) yield more than 100 days of additional student learning in math each year, and between 50 and 100 days in reading. Meanwhile, SUNY is regarded as a strong authorizer. In a 2015 report, the National Association of Charter School Authorizers (NACSA) stated that the SUNY Charter Schools Institute demonstrated the dozen essential practices for quality charter-school authorizing — including having clear criteria for revoking charters from struggling schools.
Talk about a straightforward, no-harm opportunity to see whether slimming down certification might help improve the number of talented educators.
The proposal makes particular sense given concerns about the selectivity and quality of conventional teacher certification. For instance, in 2016, the National Council on Teacher Quality (NCTQ) reported that nearly three-quarters of elementary-education programs admit students from the bottom half of their applicant pool. The American Association of Colleges for Teacher Education (AACTE) notes that just 18 percent of undergraduate education programs demand a minimum high-school grade-point average. Earlier this year, NCTQ found that less than half of traditional programs even provide candidates with feedback on skills like classroom management before asking them to take control of their own classrooms.
Similarly, a 2011 survey by Steve Farkas and Ann Duffett found that barely one-third of education professors believe it "absolutely essential" that they train teachers to maintain classroom discipline. Rather remarkably, in that survey, just 50 percent of education professors agreed that "teacher education programs fail to prepare teachers for the challenges of teaching in the real world." By allowing candidates to bypass irrelevant coursework, SUNY might actually do a better job than traditional education schools of preparing educators for the jobs they'll be doing.
What's on the table is neither radical nor untested. California's heralded High Tech High charter school launched in San Diego in 2000. High Tech High, which now encompasses eight schools, operates a school-based teacher-preparation program that was approved by the California Board of Education and that can certify teachers just like any other state-approved program. As High Tech High's catalogue explains, "Just as we want our doctors to receive hands-on training in successful, real-world hospitals, in turn we should want our teachers and education leaders to train at successful, innovative schools." Nearly every state already offers alternative certification programs of varied designs and dimensions.
This proposal isn't some sort of cure-all. We sorely need to rethink how teachers are paid, utilized, hired, and supported. But it is a sensible effort to reduce the paper barriers that get in the way of career-changers and to allow aspiring teachers to train in the schools where they'll actually teach. New York should embrace this measured attempt to see whether a high-performing, university-based charter authorizer can helps its schools do a better job of securing talented teachers. After all, that's exactly what charter schooling is supposed to do.
READ MORE:
The Cynical Dishonesty of Anti-Choice 'Education Reformers'
Why Millennials Support School Choice
School-Choice Movement Expects Gains Under Trump Administration