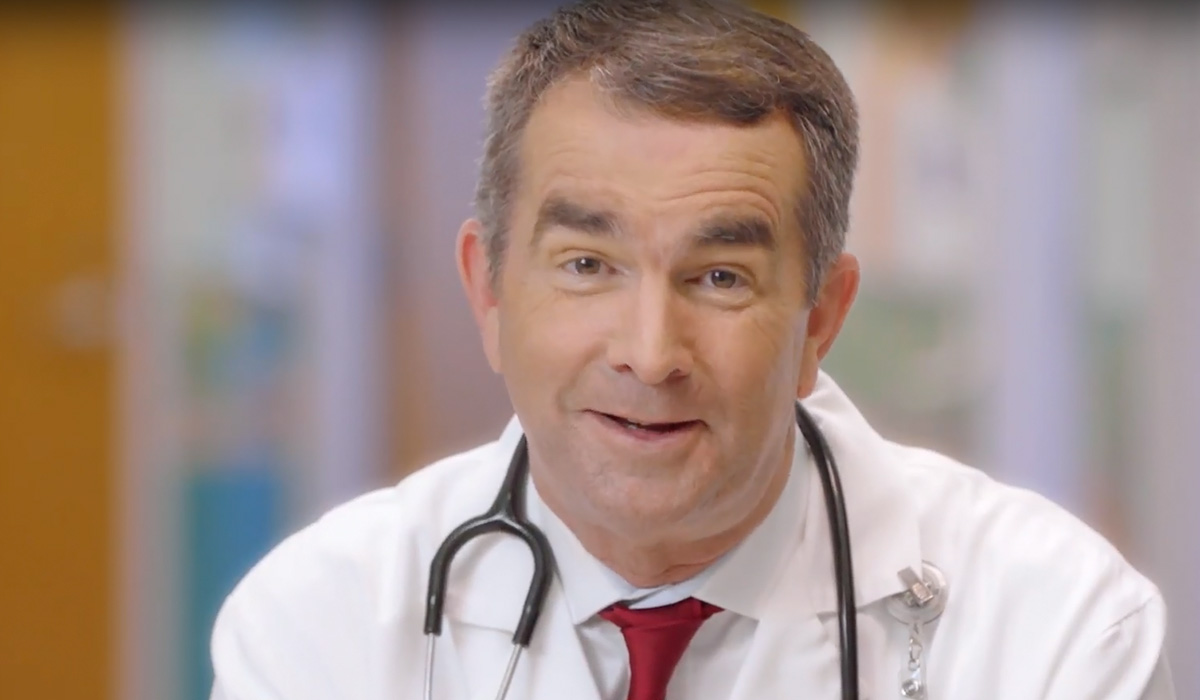 Who's worse, the politicians who promise utopia or the voters who believe them?
Virginia Democratic gubernatorial nominee Ralph Northam pledges in a new commercial that if he is elected, he will raise teacher pay, emphasize science and math, and make college more affordable — because "every child in Virginia should know if they work hard, there is a bright future ahead of them."
The agenda laid out in that commercial is really a list of solutions looking for problems. Virginia students are actually exemplary compared with students in the rest of the country; according to the Virginia Department of Education, they ranked best in the country in science and third in the nation in math in the most recent national tests in these subjects.
A study of data from the Bureau of Labor Statistics' Occupational Employment Statistics concluded that Virginia teachers rank tenth in the nation in average pay and related benefits, at $63,493 per year. The National Education Association puts the salary alone (not benefits) at merely $50,834, ranking it as the 30th in the country. But that measuring stick leaves out a lot: A first-year teacher in Virginia Beach City Public Schools system will collect $14,492 in fringe benefits including insurance and contribution to the Virginia retirement system. (For perspective, the average per capita personal income in Virginia is $53,723.)
Tuition and fees at the state's public institutions are pretty high, about the sixth-highest nationally, but the schools can justifiably argue that their costs are tied to their quality. The University of Virginia, Virginia Tech, and the College of William and Mary consistently rank among the best public universities in the country, and the state is home to six of the top 90 "value schools" as ranked by Kiplinger. Similarly, Money magazine ranked 19 schools in Virginia as among the "best colleges for your money."
Even though Virginia's schools have a lot to brag about, Northam and his allies are reheating rote political rhetoric suggesting that without a Democratic governor, the state's adorable moppets will stumble into a grim future of ignorance and dead-end jobs. In a Northam campaign video, Jim Livingston, president of the Virginia Education Association president declares: "Under his leadership, under his guidance, we can really begin to tackle the tough issues in public schools." Wait, they haven't even begun tacking the tough issues in public schools yet? That doesn't say much for the Virginia Education Association or departing Democratic governor Terry McAuliffe.
No major gubernatorial campaign picks its messages at random; Northam's commercial hits familiar notes because a significant number of voters "feel" that Virginia's teachers aren't paid enough, that their kids are underprepared in science and math, and that college is "too expensive." Things are going well, but it doesn't feel as if things are going well enough.
What politicians of many stripes hate to admit or acknowledge is that the bright future of Virginia's children has little to do with whether Northam or Republican Ed Gillespie wins this autumn's gubernatorial election.
Northam is hardly the first politician to promise a better future for everyone — essentially utopia. Recent years have brought us Trump's "I alone can fix it" and Obama's "we will be able to look back and tell our children that this was the moment when we began to provide care for the sick and good jobs to the jobless." (Apparently before Obama's election, there was no health care or employment assistance.) Northam will make those concerned parents feel better by throwing more money into teachers' salaries and state colleges.
The utopian promises of politicians in campaign season carry the corrosive implied suggestion of 'you don't need to do much to fix it besides vote for me.'
Can a governor really help your child get a better education? Perhaps on the margins, but how much your child learns in the classroom largely depends upon your child, your child's teacher, you, your spouse, and perhaps the rest of the community helping out a bit. If you really want your child's school to get better, then interact with your child's teacher, join the PTA, volunteer in the classroom, and do all the little things that help young students thrive. Despite the grandiose promises, Northam can't do it for you while sitting in the governor's office in Richmond, and neither can Gillespie.
The utopian promises of politicians in campaign season — and of course, the perpetual disappointment — carry the corrosive implied suggestion of "you don't need to do much to fix it besides vote for me." It cultivates a sense of dependence upon elected leaders, a naïve belief that the right governor, senator, or president can dramatically improve the quality of one's life. The message is seductive because it lets you off the hook for your own mistakes and bad decisions. If only the right leader in government can fix your problems, then nothing is really your fault.
When will politicians stop pledging to fundamentally transform your life for the better for the low, low cost of a vote? When the electorate stops believing that they can vote their way to a better life.
    READ MORE:
    In Current Gubernatorial Race, Dems Rush to the Left
    Virginia's Eminent-Domain Abuse