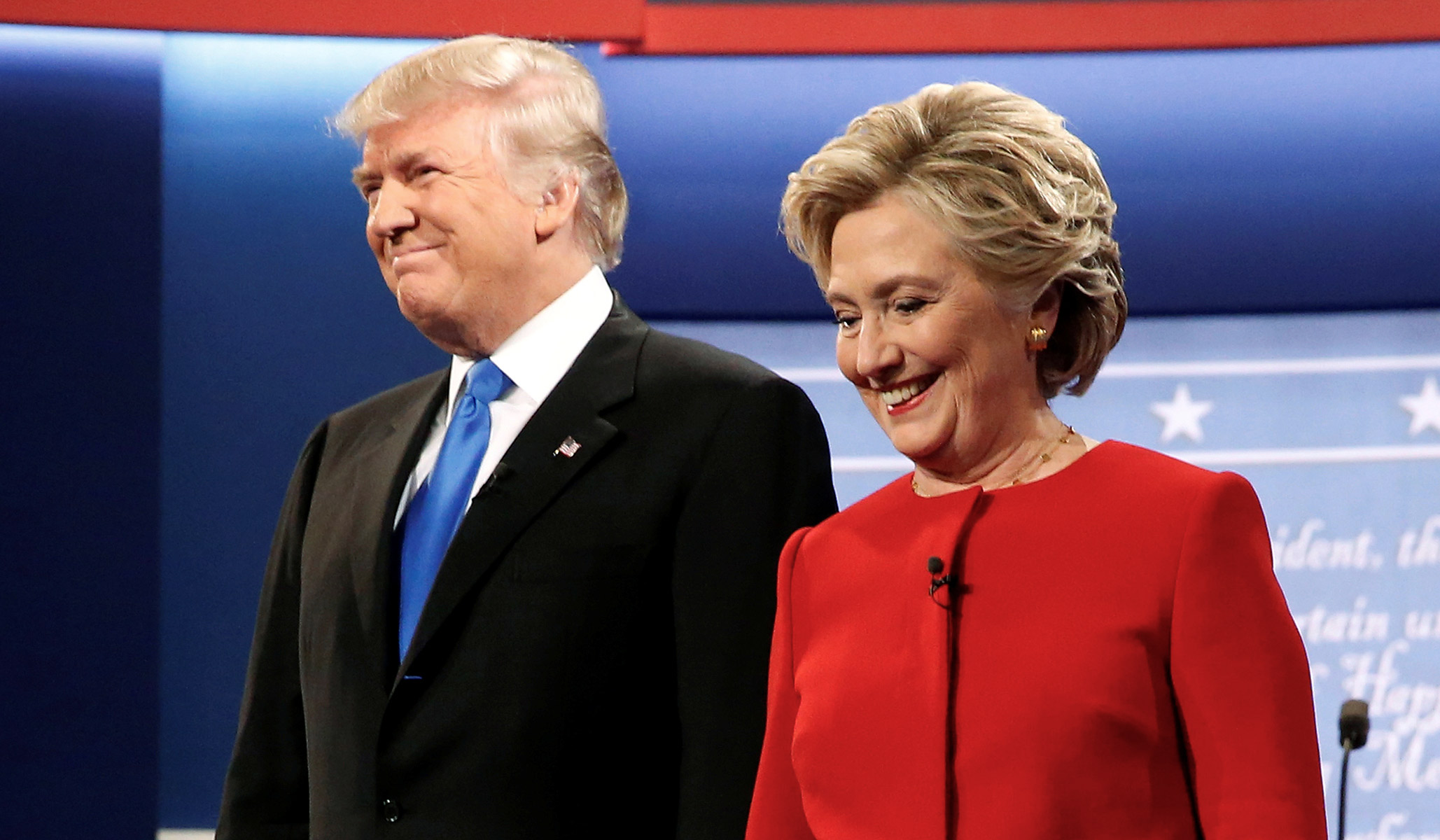 The Kremlin hoped to undermine the United States government regardless of which party won.
Fusion GPS, the research firm commissioned by the Clinton campaign to compile the so-called Trump dossier, is also responsible for a second dossier — the information that Kremlin-connected lawyer Natalia Veselnitskaya provided to top Trump-campaign officials in June 2016. The second dossier reportedly alleged financial misconduct by major contributors to the Clinton Global Initiative, a project of the Clinton Foundation.
Fusion dug up this information in connection with its work in behalf of Prevezon, a Russian company controlled by Putin cronies. At the time, Prevezon was the defendant in a multi-million-dollar asset-forfeiture suit brought by the Justice Department. The suit stemmed from the Putin regime's fleecing of an investment fund called Hermitage.
Years earlier, to investigate the Russian government's role in the fraud, Hermitage hired Sergei Magnitsky, a private lawyer in Moscow. His exposure of the Putin regime's complicity led to his imprisonment, torture, and murder. That atrocity led Congress to pass the 2012 Magnitsky Act, which allows the federal government to seize and forfeit fraud proceeds. This, in turn, has led to a furious Kremlin campaign to smear Hermitage's chief executive officer, Bill Browder, and to get the Magnitsky Act repealed. In the United States, that campaign has been spearheaded by Veselnitskaya.
It was the Magnitsky Act that the Justice Department used to sue Prevezon. Veselnitskaya is Prevezon's lawyer in Moscow, and she helped the company retain American counsel to defend them in the suit — a lawyer ironically named John Moscow and his firm, Baker Hostetler. These lawyers hired Fusion GPS to do research on Browder and Hermitage for litigation purposes. It was in that role that Fusion prepared the dossier, which, as far as we currently know, did not actually implicate Mrs. Clinton directly in any misconduct.
My conjecture is that there are three explanations for what happened here, none of which excludes the others: (a) The Russians do not understand American political campaigns well enough to appreciate that alleged misconduct by a donor does not hurt a candidate if the candidate is not complicit in the misconduct; (b) the Putin regime attempted (unsuccessfully) to lure the Trump campaign into its anti–Magnitsky Act effort by convincing Don Trump Jr. and other campaign officials that there was a useful anti-Clinton angle to be exploited; and (c) the Putin regime calculated that, simply by taking a meeting with a Kremlin emissary on the promise of damaging information about Clinton, the Trump campaign would foolishly expose itself to blackmail by Putin.
Veselnitskaya transmitted this second Fusion GPS dossier to the Trump campaign at a June 9, 2016, meeting at Trump Tower. The meeting had been set up by Don Trump Jr. in a series of communications (mostly by email) with an intermediary of two Putin cronies, Russian real-estate magnate Aras Agalarov and his pop star son, Emin. As I noted in a Washington Post op-ed in July, Donald Trump Sr. had been a business partner of the Agalarovs in connection with the 2013 Miss Universe pageant.
The intermediary who spoke with Trump Jr. on behalf of the Agalarovs was Rob Goldstone, a British entertainment publicist and Trump family friend. On June 3, 2016, Goldstone told Trump Jr. that the Agalarovs had learned from "the Crown prosecutor of Russia" about "some official documents and information that would incriminate Hillary and her dealings with Russia and would be very useful to your father." Thus, they wanted to transmit this information to the Trump campaign as "part of Russia and its government's support for Mr. Trump."
Trump Jr. responded, "If it's what you say I love it."
After some additional back and forth, apparently including a phone call between Trump Jr. and Emin Agalarov, arrangements were made for "a Russian government attorney who [was] flying over from Moscow" to bring the damaging information about Hillary Clinton to Trump Tower on June 9. That lawyer was Veselnitskaya.
It has been reported in recent days that Veselnitskaya met with Fusion founder Glenn Simpson both before and after this Trump Tower confab. Because Fusion had been commissioned by the Clinton campaign to produce the so-called Trump dossier (through the campaign's lawyers at Perkins Coie), there was speculation that the Trump dossier was the explanation for these meetings between Veselnitskaya and Simpson.
'If it's what you say I love it.'
To the contrary, as I contended in a New York Post op-ed on Tuesday evening, it is more plausible that the pair were consulting on what, at the time, was a more exigent matter of mutual interest: The potential disqualification from the asset-forfeiture case of the law firm that was representing Prevezon and that had hired Fusion.
Prevezon is controlled by Veselnitskaya's Russian clients, the Katsyvs — Denis Katsyv and his father Pyotr, a powerful Russian transportation official and crony of Putin's. In her capacity as the company's lawyer in Moscow, Veselnitskaya had helped Prevezon retain the American counsel representing it in the forfeiture case — John Moscow. In turn, Moscow and his firm, Baker Hostetler, had hired Fusion to do research on the victims who were behind the Justice Department's suit — Hermitage and its financial advisory firm, Hermitage Capital Management, headed by Bill Browder.
Here at National Review, we have recently editorialized against the placement of Browder on an Interpol watch list due the Putin regime's machinations. The revocation of Browder's U.S. visa based on this treachery — which our Jay Nordlinger wrote about here and here — has now been lifted.
It turns out that Fusion's research on Browder in connection with the Prevezon case developed the information that Veselnitskaya transmitted to the Trump campaign.
The billionaire Ziff family invests, through Ziff Brothers Investments, with Browder. Veselnitskaya perceived that there could be grounds for portraying the Ziff-Browder financial dealings as tax evasion, Forbes reported back in July. This appears to have been part of the energetic Kremlin smear of Browder: As Forbes elaborates, Russia's general prosecutor, Yuri Chaika, announced in June 2017 that his agency had presented to U.S. officials "serious evidence of violations of the law by Browder and the Ziff brothers."
Evidently, Veselnitskaya and Russian officials surmised that these purported violations could cause problems for Hillary Clinton because the Ziff Brothers were contributors to the Clinton Global Initiative (a Clinton Foundation project). As Mark Hosenball reported in Reuters on Thursday night, it was Fusion's digging that put together the nexus between Browder and the Ziff Brothers, and between the Ziff Brothers and Clinton. This appears to have been the grist for the Russian government's claim to have damaging information on Mrs. Clinton.
Three Trump campaign officials met with Veselnitskaya: Trump Jr. along with Jared Kushner (the now-president's son-in-law) and Paul Manafort (then the campaign manager, now a defendant in a case brought by Special Counsel Robert Mueller that is unrelated to the 2016 campaign). We can easily infer why the Trump campaign concluded Veselnitskaya's information was useless. We do not know what it is about the Ziff family's dealings with Browder that the Russians believed amounted to — or could be spun as — tax-law violations. But the Trump officials, who were under the impression they would be receiving information that incriminated Clinton herself, would have realized instantly that alleged misconduct by Clinton Foundation donors would be irrelevant to the campaign if it did not directly involve Clinton.
While it has been reported that Veselnitskaya met with Fusion's principal, Glenn Simpson, before she met went to Trump Tower on June 9, we do not know whether she picked up this second dossier from Simpson, or whether they discussed the information in either the Clinton-Browder-Ziff dossier or the Trump dossier. According to the Reuters report, Simpson told Senate Judiciary Committee investigators that he met with Veselnitskaya about the Prevezon litigation, but he did not know about Veselnitskaya's meeting with Trump campaign officials until after it was reported publicly in July 2017.
This claim makes sense, for the reasons outlined in my New York Post column, cited above.
Prevezon is controlled by Denis Katsyv, the son of Putin crony Pyotr Katsyv, a powerful Russian transportation minister. Prevezon's retention of Moscow and Baker Hostetler was controversial. They had represented Hermitage Capital, the very financial fund whose fleecing by Russia had led, ultimately, to the killing of Magnitsky. In fact, this representation of Hermitage was in connection with the same matters that lay at the heart of the Justice Department's forfeiture case against Prevezon.
The Putin regime had sought to deflect its culpability in the fraud against Hermitage and the death of Magnitsky by framing Hermitage's chief executive officer, Bill Browder (as Jay's aforementioned posts detail). In attempting to defend themselves from the Russian government, Browder and Hermitage had retained Baker Hostetler's Moscow. The law firm worked for Hermitage for nine months.
It is against the canons of professional conduct for lawyers who have represented a party on one side of a dispute to then take on the representation of the party on the other side, at least in connection with the same dispute. Here, having represented Hermitage, the fraud victim, Moscow and Baker Hostetler were now representing Prevezon, an alleged participant in the fraud.
Wittingly or not, Fusion GPS helped the Putin regime play both sides.
As one would expect, Hermitage moved to disqualify Moscow and Baker Hostetler from representing Prevezon. Strangely, the U.S. district court in New York City denied this motion, so Hermitage appealed to the Second Circuit U.S. Court of Appeals. On the morning of June 9, 2016, the Second Circuit heard oral argument in the case. Veselnitskaya attended this Prevezon proceeding in lower Manhattan, and later proceeded to midtown for her Trump Tower meeting.
Consequently, the disqualification litigation in the Prevezon case was the main reason for Simpson and Veselnitskaya to meet in June 2016. It was of immense importance to both of them. Because Baker Hostetler had retained Fusion, its disqualification would put in doubt Fusion's continued participation in the case. For Veselnitskaya, the disqualification of Baker Hostetler would necessitate finding new American counsel for a client that stood potentially to be held liable for hundreds of millions of dollars in Hermitage losses. (The disqualification would also undermine the Kremlin's underhanded effort to use Browder's own former lawyers against him.)
In the end, it all seems like sound and fury signifying nothing. The Baker Hostetler lawyers were disqualified. Prevezon, with new counsel, settled the case in May 2017 for $5.9 million and no admission of responsibility, sparing the Putin regime the embarrassment of a public trial that would examine the fraud and the Magnitsky murder. Fusion's dossier about Clinton Foundation donors was never used in the campaign. Neither was Fusion's dossier about Donald Trump — the one compiled for Fusion by former British spy Christopher Steele and later described by then–FBI director James Comey as "salacious and unverified."
For all the talk about "Trump collusion with Russia," it seems increasingly clear that the Kremlin, as is its wont, hoped to undermine the United States government regardless of which party won the White House in 2016. Wittingly or not, Fusion GPS helped the Putin regime play both sides.
READ MORE:
A Bipartisan Dossier of Collusion
The Manafort Indictment: Not Much There, and a Boon for Trump
The Obama Administration's Uranium One Scandal