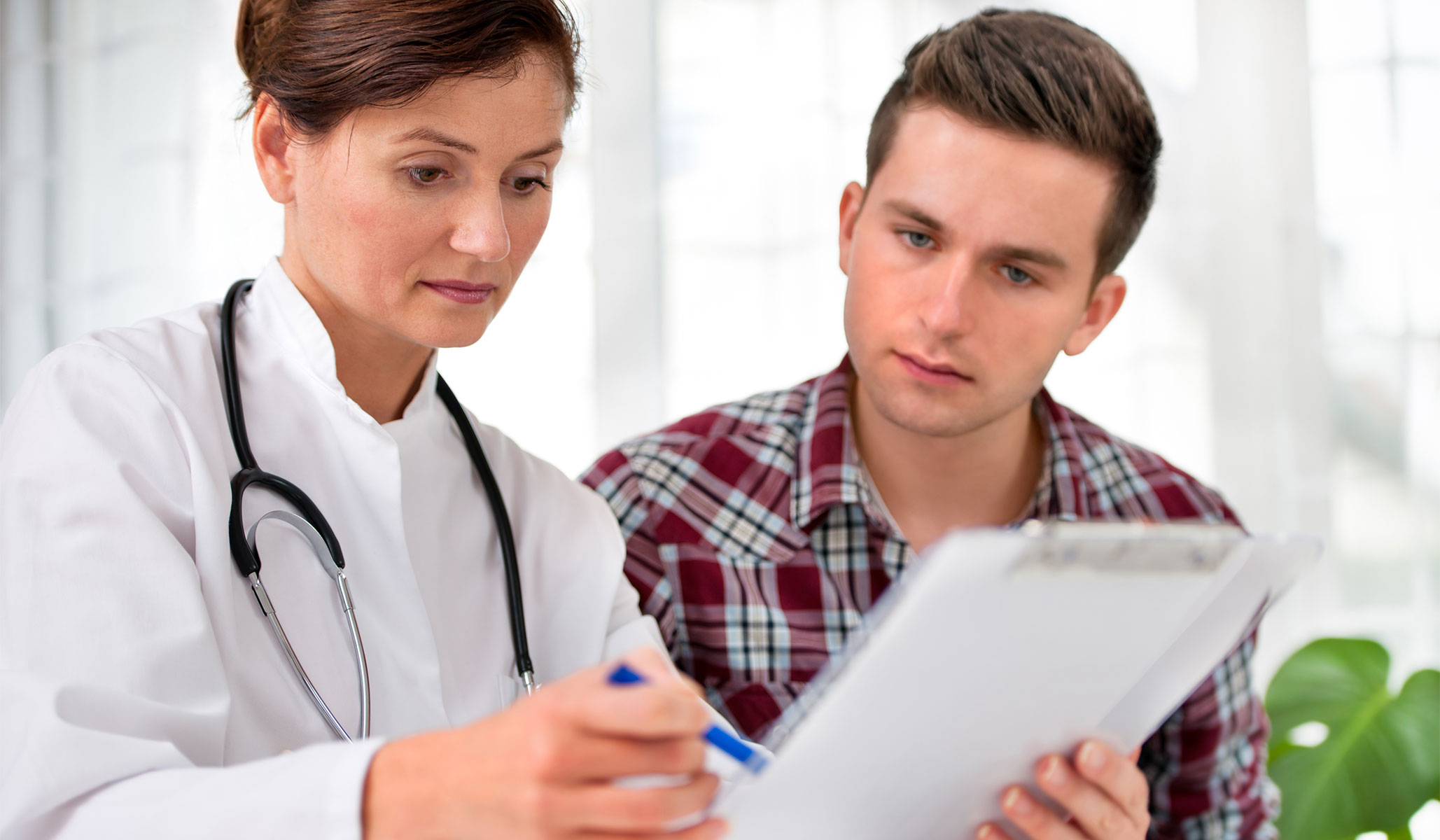 They aren't for everyone, but for some they make good economic sense.
After I hurt my ankle at the end of August, I did what any responsible 20-something would do: I put some ice on it and hoped for the best. When it hadn't healed itself in a few weeks, I took a trip to a nearby urgent-care clinic. According to x-rays, there was "no visible abnormality" that could explain my pain, so I was referred to an orthopedist, who concluded that I likely had a swollen peroneal tendon.
The doctor gave me a choice: I could take an anti-inflammatory every day for two weeks, which might reduce the pain, or he could order an MRI. Before making my decision, I asked him to tell me what an MRI would reveal and how it could affect his course of treatment. The doctor's face lit up. "I love that question! Nobody ever asks that question!" he said. He told me that the MRI would simply confirm his diagnosis, and he would still wind up prescribing an anti-inflammatory.
My question had saved me $1,000.
Like many Americans, I am enrolled in a high-deductible health plan (HDHP), which requires that I pay for a significant share of the health-care services I use before my insurance kicks in. In addition to offering lower premiums, such plans aim to reduce health spending by increasing the financial stake that patients have in their medical care. By shifting costs away from insurers, HDHPs theoretically encourage patients to engage with their doctors, ask questions, and make decisions that keep them healthy without breaking the bank.
Critics are skeptical of this incentive structure, arguing that instead of empowering patients, HDHPs simply make health care unaffordable — and inaccessible — to those most in need. Their concerns are not without merit, either: Last year, 30 percent of adults with an HDHP went without needed medical care because they could not afford it. And while HDHPs might be the most burdensome for poor enrollees, they can be painful for comparatively wealthy ones, too.  Ashish Jha, a physician and professor at the Harvard School of Public Health, has written about the stressful experience of enrolling his family in an HDHP, including having to debate going to the ER himself when he thought he was at risk of having a heart attack.
As high premiums under Obamacare push more and more people into HDHPs — enrollment has risen 10 percent in just three years — we're faced with the question: Are these plans a smart way to avoid rising premiums or do they offer unaffordable coverage dressed up as something else?
Young people in relatively good health, for instance, are perfectly suited to realize the benefits of HDHPs.
The answer, I think, depends on the patient. Young people in relatively good health, for instance, are perfectly suited to realize the benefits of HDHPs. My HDHP offers me solid coverage without costing too much in premiums. Like most HDHPs, my plan comes paired with a Health Reimbursement Arrangement (HRA), to which my employer contributes a set amount each year. The executive order signed by President Trump on October 12 reduces restrictions on HRAs, making it easier for employers to contribute to these funds, which can be used to pay for unforeseen medical expenses. And as someone whose inclination is to spare no expense when seeking medical peace of mind, I also appreciate that my plan encourages me to seriously consider if I really need a particular service, whether it's a superfluous MRI or an annual physical (which, it turns out, I should also skip.)
I understand, of course, that I am not every patient. Those with serious chronic conditions may not have the same financial incentive to choose an HDHP; people with small children might want the peace of mind that comes with a more comprehensive plan. Plenty of people have valid concerns about enrolling in HDHPs, and none of those people should be forced to enroll in one, especially if it would mean doing without needed care.
Fortunately, there are viable alternatives for those who find themselves equally put off by high-premium plans and HDHPs. Perhaps the most promising option is direct primary care (DPC) a model that bypasses insurance entirely, instead providing primary-care services in exchange for a small monthly fee, usually around $100 per patient. In addition to their low out-of-pocket cost, DPC practices offer longer on-average visits, discounted drugs and tests, and enhanced physician access through Skype or FaceTime. To cover more serious illnesses, DPC can be paired with catastrophic insurance plans, or even with HDHPs, something my colleague Paul Howard and I discuss in greater detail here.
President Trump has also proposed allowing HDHPs that are HSA-eligible to pay for some chronic-care services before the deductible. The University of Michigan's Center for Value Based Insurance Design predicts that this change will "enhance patient-centered outcomes, allow for premiums lower than most PPOs and HMOs, and substantially reduce aggregate health care expenditures." This would make HSA-eligible plans much more attractive to patients, ensuring they don't skimp on care. 
As the battle to remake health care rolls on in Washington, Americans still need ways to access affordable health coverage. HDHPs aren't perfect, but they are far more effective and sensible than much of the rhetoric surrounding them suggests.  Other simple fixes would improve them even more.   There's no silver bullet, no single solution to all that ails our health-care system. But HDHPs offer an important option — especially for millennials who want more control over their own health care and finances.