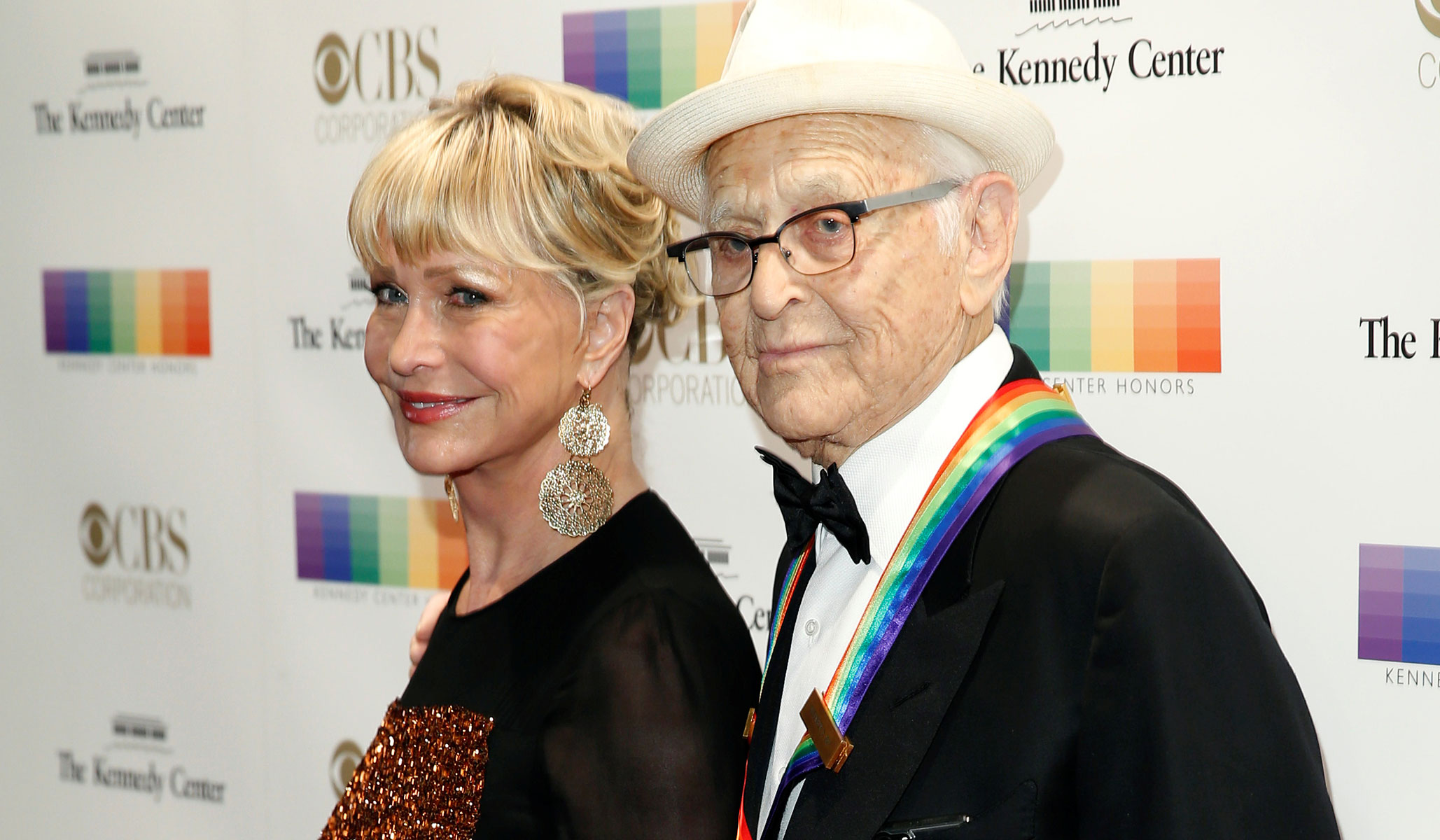 The president boycotted this year's ceremony, a dumbed-down Trump-bashing festival.
The Kennedy Center Honors isn't shy about proclaiming its importance. According to its website, getting tapped at its annual ceremony is the moral equivalent of a British knighthood or the French Legion d'Honneur.
When the honors began in 1978, the point was to single out the most exemplary figures in American culture and give them their due in the same way that our allegedly more civilized European cousins do. Since then, the awards have shed the self-conscious tilt toward figures from the classical arts to become more of a pop-culture fest, but the faux pomp, usually validated by the presence of the president of the United States, remains the same.
The event provides a capsule explanation of why Donald Trump, who boycotted this year's ceremony, became president.
In a year in which Trump has often showed bad judgment, one of his smart choices was to stay away from the Kennedy Center on Sunday night. In this case, discretion was the better part of valor, as the ceremony — like the equally cheesy Hollywood, theater, and music-industry awards shows that don't pretend to be the same as a royal investiture — was an occasion for hours of liberal virtue signaling at Trump's expense.
The honorees were a mixed bag of pop celebrities, with only one who would have qualified under the standards the honors used at the start (dancer and choreographer Carmen de Lavallade). Presenters and honorees repeatedly noted Trump's absence, with hostility to him being the keynote of the cheers for television producer Norman Lear. Indeed, it wasn't entirely clear whether Lear was being honored for giving us Archie Bunker and a passel of shows that mock the prejudices and values of working-class Americans, or if he was being celebrated for his liberal activism.
His fellow liberals may have thought that honoring Lear in the first year of the Trump presidency was a way to poke a stick in the eye of the Donald. But the invocation of Lear's groundbreaking All in the Family also should have given those in attendance food for thought about why it is that so many real-life working-class Americans refused to take the cues they were given by the left-leaning pop-culture world and voted for Trump last year.
Like Trump, Archie Bunker was easy to dismiss as an abominable product of an America that deserved to be forgotten. All in the Family was funny and smart and sometimes more nuanced in its portrayal of a prejudiced oaf bullying a doormat wife while in perpetual conflict with his liberal daughter and son-in-law than Lear may have originally intended. Yet the foundation of Lear's most successful sitcom was always condescension toward exactly the sort of voter who ignored Trump's faults because of his willingness to flout the pieties venerated by Lear and other liberal elites.
Displays like this are why so many Americans have stopped listening to sermons from their supposed betters in the arts.
The honors have't yet been dumbed down enough to include reality-show stars such as the president (though this year found room for rap artist LL Cool J). But the disconnect between the stars and Trump's voters makes it clear that the trendsetters of elite culture have lost touch with a lot of their audience. Past winner Julie Andrews urged honorees to "step away from divisive discourse" at a Saturday-evening dinner, according to the New York Times, but people like Lear are no more capable of doing that than Trump is.
It's possible to make a case against Trump without resorting to that spirit of condescension. But the divide in this country isn't really, as many on the left insist, between those who oppose Nazis and those abet their racism. Rather, it is between those who, for example, consider the trashing of the rule of law on immigration as an essential American value, and those who chose Trump because they are sick of being derided as racists for opposing Lear's liberal agenda or for believing religious freedom to be as important as diversity.
For the television audience that will watch the show when it appears later this month on CBS, this will confirm what grassroots conservatives and working-class voters already thought about Trump's critics. Displays like this are why so many Americans have stopped listening to sermons from their supposed betters in the arts. If liberals want to make a case against Trump that his voters will listen to, they are going to have to stop talking down to them.
READ MORE:
White Elites versus White Working Class
American Elites & Donald Trump Conflict over Shaking Up the Establishment
Donald Trump – Culture Warrior