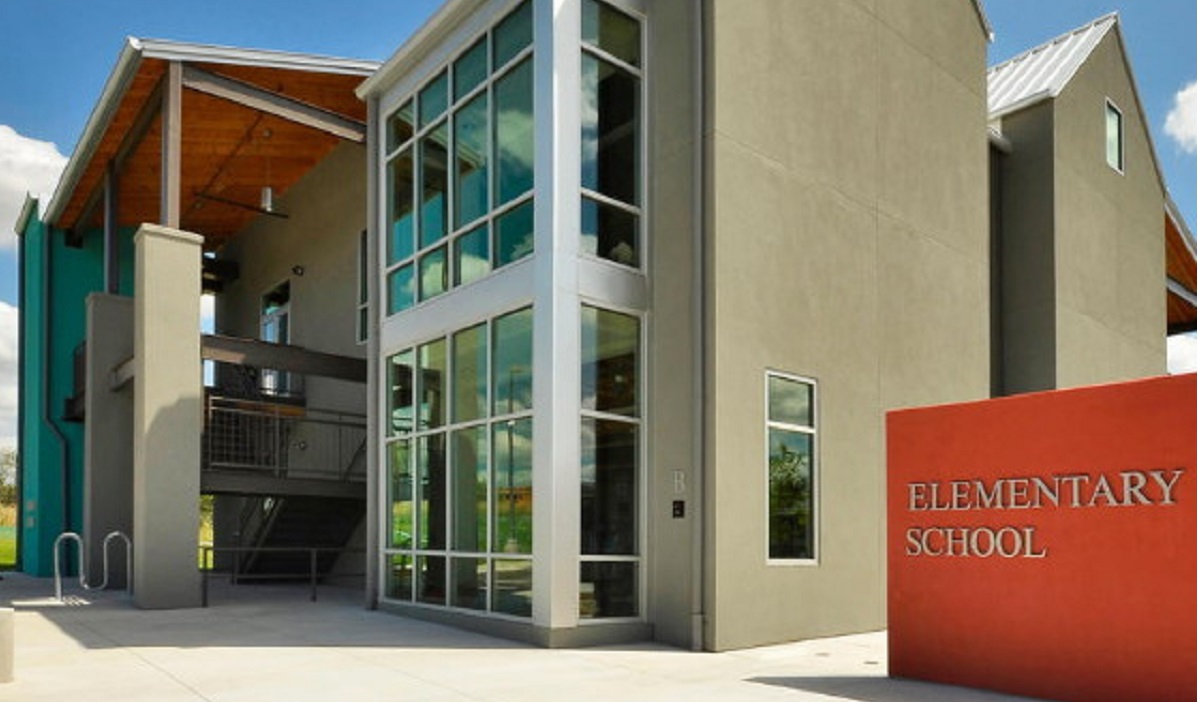 By inverting the traditional power structure of schooling so that students are in control, Acton has made a difference in the lives of thousands of young people.
Editor's Note: The following is an excerpt from Courage to Grow: How Acton Academy Turns Learning Upside Down. It is adapted here with permission.
It was never in our life plans to start our own school or design something brand new in the K–12 realm. It was only when we had children of our own that things changed. The world they faced was so vastly different from the world we encountered as young adults. A sinking feeling crept in as we looked around for school options for them that would equip them for the 21st century. What worked for us seemed beyond outdated. It seemed impractical and wrong.
With no map and no long-term strategic plan, we set out as artists and scientists do — disciplining ourselves to let go of preconceived ideas of learning, experimenting without demanding particular outcomes, and using clear principles to constrain us at every turn.
While we sought data and results, our journey to design a new model of learning was fueled by a power not mentioned much in academic spheres.
We were driven by love. Love of the human spirit, of freedom, and of responsibility. Can a vision of school rationally encounter the power of love and claim it? Only when the picture is turned upside down. Because that picture included the eyes of three children looking up at us every day: Our own children.
Acton Academy is the outcome of our dreaming and scheming. It is a radical new vision of what school can be. With almost a decade under our belts, we now know our method of learning works.
This book is Acton Academy's origin story, with a treasure about learning and parenting revealed in its telling.
Although it began as an ambitious extension of home schooling, Acton has now grown into a worldwide community with more than 60 locations in 15 countries and counting. Many communities are small — not more than seven to ten students — because they have only recently opened. The more mature locations are nearing a maximum size of 120 young people, and already spawning new communities. We currently have 2,500 applications in our pipeline from parents around the world wanting to open one for their own children.
Our school model includes Socratic questions to hone deep thinking, apprenticeships for real world learning, and state-of-the-art online learning for mastering the basics of reading, grammar, and math. Hands-on projects designed with game theory-incentives deliver opportunities for young people to dig into the arts, sciences, world history, and economics. The end goal of learning isn't to get a good score on a test or an "A" from a teacher, it is to solve real problems, analyze a moral dilemma, make difficult decisions, persuade an audience, and create innovative opportunities for the world. The physical environment of our school is designed like the one-room schoolhouse, mixing ages so that peers can learn from and teach one another.
Frankly, that doesn't sound too radical. There are excellent school models emerging around the country that use similar approaches with many teachers who are fueled by love for children and learning.
But there is a distinguishing aspect of Acton Academy that makes all the difference in the world and causes consternation from those who witness it in action. It is the upside-down power structure that pushes control and decision-making to the children. We have very few adults around our learning environments and are free from the traditional trappings that have come to be known as "school."
Acton Academy is grounded in a trusting of children and the belief that they must and can handle big responsibilities.
Acton Academy has no teachers, only guides. No report cards, only student-earned badges and portfolios to prove mastery of skills. No classrooms, only studios. No assigned homework, only what a child chooses to continue doing at home. No bureaucracy, only a lean machine that drives the cost of private schooling down to below that of any other model we've ever seen. You won't hear an announcement over an intercom by a principal nor will you see a teacher overseeing recess. You won't hear buzzers announcing the end of math period or science class.
This radical power shift is not one of children running wild, although there are days when chaos reigns. The Acton story is most surprising in that it reveals children who care so deeply about their learning that they work hard, hold tight boundaries for each other, and rise to excellence in ways we never imagined. Acton Academy is grounded in a trusting of children and the belief that they must and can handle big responsibilities. "It's always opposite day at Acton," an eight-year-old recently told me.
Through the ambiguity, which we adults tend to abhor, we see children rise up and embrace the mindset of heroes — people who take responsibility for their choices, get back up after falling down, and refuse to quit even when it's hard. We see children learning how to learn and loving it.
A second distinguishing characteristic of our school brings color to the upside-down canvas we have painted. It is the Hero's Journey, the why behind everything that happens in a day, a week, a year, and a lifetime. Each child knows why he or she is being challenged to learn, to master, to solve, to forgive, to apologize, to discuss. They are on a quest to find their greatest treasures, their inner gifts, and hone them in order to solve a problem in the world.
This grand purpose is the mythological yearning all humans encounter. It beckons each of us to answer the question: Will I step forward to answer the call to adventure knowing there will be monsters to battle, dark valleys to cross, and mountains to climb? Will I be a victim or a hero in my life? At Acton, we talk about this magnificent journey often. Whether learning multiplication or engaging in a heated match of GaGa ball, a clear and important purpose urges us forward. Each person in our community — from a six-year-old to a 60-year-old — embraces the challenge to learn and grow knowing there will be suffering along the way. For this reason, we arm ourselves with courage. The courage to grow.
READ MORE:
Too Many Americans Are Going to College
Why Trump Prioritizes School Choice