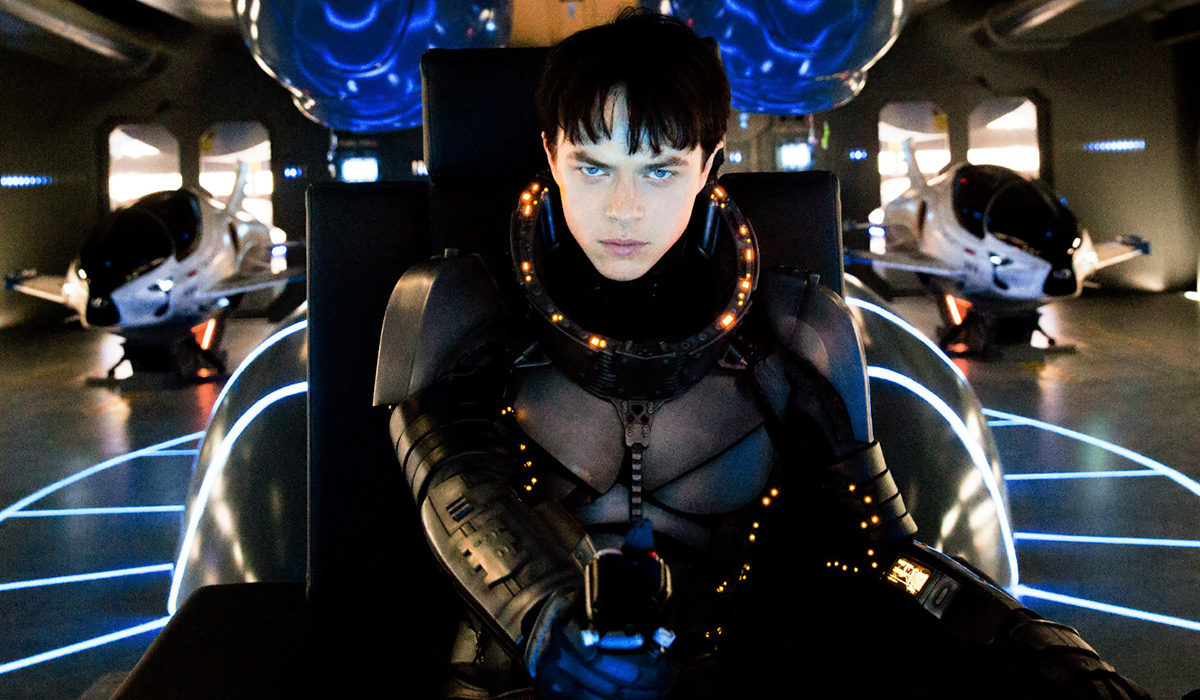 The true challenges the trite.
Ten Best Lists are Fake News and have been for years. Peruse local media nationwide in any year — but especially this year — and see the same movies rubberstamped because most reviewers, enslaved to studio publicists, pay attention only to highly promoted movies and then pretend to assess the state of the culture.
Readers of this column will be aware of the good films listed below — proof that moviegoers need to be diligent about what they read and what they choose to see in this era of hype and hypocrisy.
European films dominate the Better-Than List for reasons too embarrassing for Hollywood — and its political cowardice — to go into here (check out the original reviews). These are the movies that prove film culture is not yet dead — and not solely controlled by know-nothing gatekeepers. In honor of the discriminating judgment established by the late Dan Talbot, a distributor of integrity and great taste, the "foreign" films here preserve humane cultural values and artistic courage. Whether they were popular or not, the excellence of these films challenges politically correct dross.
A Quiet Passion > Lady Bird
Terence Davies's stunning film is as much auto-bio as it is bio-pic: compassion turned into ruthless self-examination and creativity. Greta Gerwig's attempt at same is minor, yet so over-celebrated (without appreciating its coup de grâce rebuke of hipsterism), that the idiotic acclaim reveals this era's widely shared disingenuousness. Davies and his star Cynthia Nixon boldly honor Emily Dickinson's individuality. Their art will last as long as movies last.
Paris O5:59: Theo & Hugo > Call Me by Your Name
Olivier Ducastel and Jacques Martineau have always filmed gay humanity but never more boldly than in this archetypal post-AIDS love story, while Luca Guadagnino and James Ivory sentimentalize gay narcissism and social status. The former's obscurity, contrasted to the latter's acclaim, is the cultural disgrace of the movie year.
Justice League > The Last Jedi
Zack Snyder's best moments raise comic book sci-fi to eye-widening, soul-stirring art while the unoriginal, interminable Star Wars series trains kids of various IQs to be mindless consumers.
4 Days in France > The Shape of Water
Jérôme Reybaud revives the road movie, mapping out male and female emotional needs and desires, discovering new cinematic territory while Guillermo del Toro reduces gender and ethnic identity to an absurd, childish fantasy about social justice and victimization.
Staying Vertical > Three Billboards outside Ebbing, Missouri
Alain Guiraudie's satire on sex and social roles, chronicling a gay man's desire for fatherhood, recalls the legendary surrealist Luis Buñuel and exposes society's hypocrisy. But Martin McDonagh's Tarantino-lite social parable rejects moral challenge and pushes PC buttons. The most radical movie of the year vs. a self-congratulatory left-wing sit-com.
My Life as a Zucchini > The Florida Project
Claude Barras's vibrantly colored stop-motion animation reveals the depth of childhood experience, but Sean Baker's phony celebration of child abuse warms the cockles of safe-space liberals who don't live next door to poverty.
Son of Joseph > Call Me by Your Name
Eugène Green's religious allegory about a 21st-century youth longing to know his father evokes a timeless quest for meaning. The year's most artful conservative movie is a witty antidote to the year's most decadent family film.
Frantz > Wind River
François Ozon's WWI threnody responds to history's complex politics and emotion, but Taylor Sheridan's self-punishing display of white guilt overwhelms the history of Native American people that he pretends to mourn. Pristine humanism vs. sanctimonious brutality.
Maudie > I, Tonya
Aisling Walsh's bio-pic portrays personality, art, and love (through two unique, perfectly in-sync characterizations by Sally Hawkins and Ethan Hawke), but scandalmongers Craig Gillespie and Margot Robbie turn a bio-pic into a white-trash freak show.
The Assignment > The Disaster Artist
Walter Hill's crime drama is an astute statement on how morality transcends identity, teasing the modern gender crisis via his shrewd revitalization of genre tropes. James Franco's art-tease destroys genre for cynical cinema illiterates.
Paris Can Wait > Alien Covenant / All the Money in the World
Eleanor Coppola's mature-woman road movie surpasses Ridley Scott's trifling, trans-European, intergalactic double bill. Worldliness vs. insipid and shameless exploitation.
Valerian and the City of a Thousand Planets > Wonder Woman
Luc Besson's fun vision of future utopian struggle out-dazzles Patty Jenkins's bland, neo-feminist Hillary fantasy.
Luc Besson's fun vision of future utopian struggle out-dazzles Patty Jenkins's bland neo-feminist, Hillary fantasy.
The Unknown Girl > Mudbound / Get Out / The Other Side of Hope
Jean-Pierre and Luc Dardenne distill globalism to a humanist essence through the engaging Adèle Haenel, who plays a young doctor responding to immigrants via the Hippocratic Oath. Plain, neo-realist beauty exposes the useless, cynical sanctimony of three ahistorical, sanctimonious, paranoid fantasies.
Slack Bay > Phantom Thread
Bruno Dumont's farce pitting rich against poor in moral warfare confounds P. T. Anderson's thrall with class privilege. An exterminating angel vs. hipster decadence.
Baby Driver > Get Out
Edgar Wright's autism action film, full of solipsistic sensations, insinuates pop culture's inadequacy in the real world while Jordan Peele's racial travesty — Hollywood's first, inadvertent Obama apology — exemplifies that failure. The ready-to-act vs. the indolent "woke."
BPM > Good Time
Robin Campillo recalls AIDS-era protest as proof of multicultural brotherhood, but the Safdie brothers' underclass thrill ride celebrates antisocial catastrophe. Humanism affirmed vs. hipsterism run amok.
The Square > The Post
Ruben Östlund satirizes art (the media) in the age of political correctness while Spielberg idealizes the media (journalism) for its seditious self-justification. High-culture chagrin vs. the normalizing of what used to be called yellow journalism.
READ MORE:
— Armond White is the author of New Position: The Prince Chronicles, at Amazon.