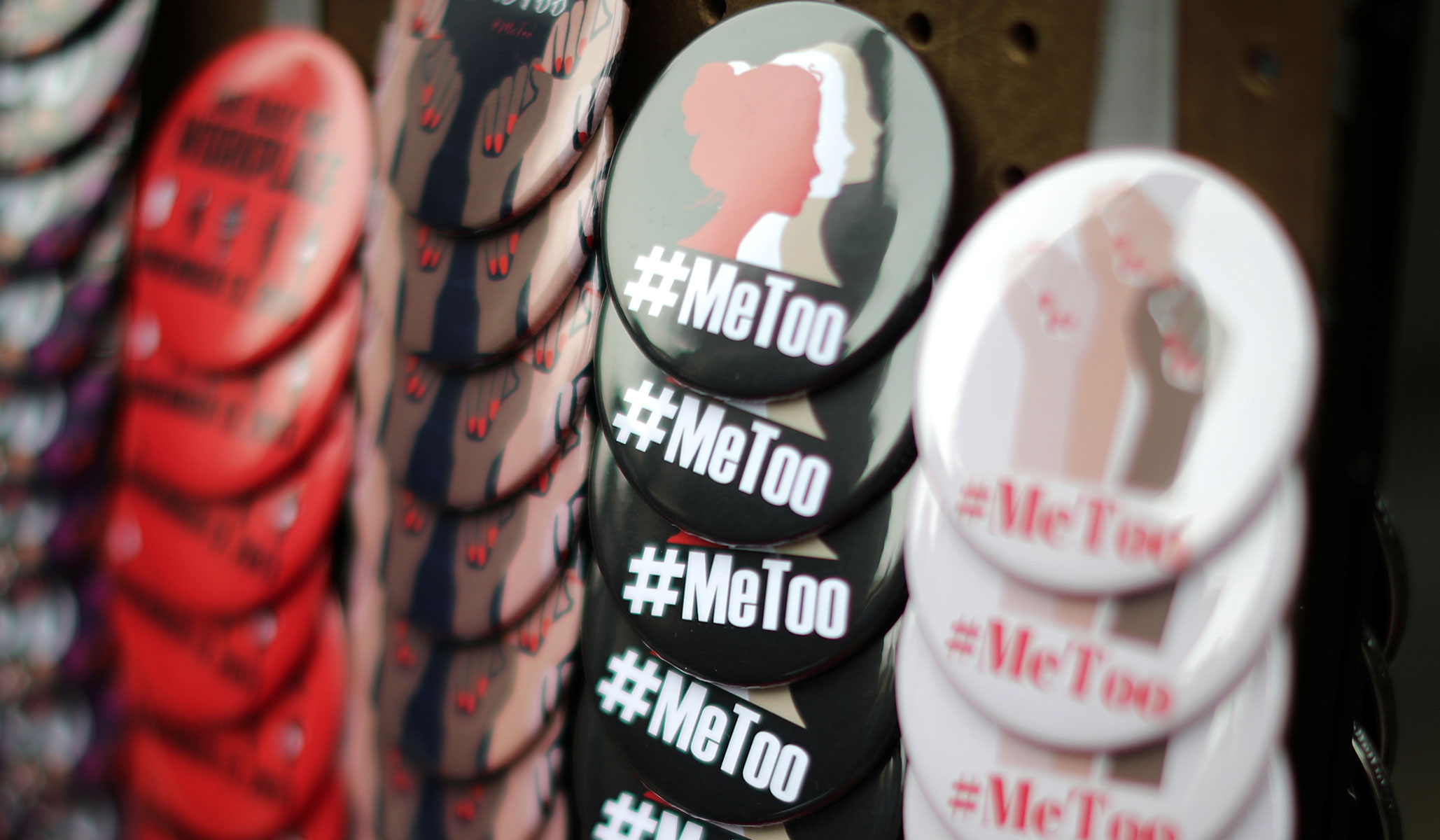 The #MeToo movement must choose between an allegiance to identity politics and the pursuit of justice.
If you live long enough, you learn a simple, sad fact. Individual adversity does not necessarily build individual character. In other words, spend enough time in the real world and you'll see people experience enormous challenges — like the loss of a spouse, the loss of a job, or severe illness — and quite simply collapse. They'll disappear into the fog of depression. They'll succumb to addiction. They'll nurse a permanent sense of grievance that renders them incapable of maintaining functional human relationships.
In other words, the old phrase, "That which doesn't kill you, makes you stronger" is often a lie. A positive reaction to adversity isn't inevitable. In fact, when we see people respond to adversity with courage and dignity, we applaud often because it's extraordinary. We highlight and admire those who've come through the fire and emerged wiser and stronger because they offer insight and inspiration that's often rare in American life.
Similarly, group adversity does not necessarily build group virtue. Again, this should be painfully obvious. We've seen oppressed populations abroad respond to adversity and pain by doubling down on vengeance and violence. At home, it's hardly the case that membership in a historically marginalized community builds special strength and virtue in every member of that community. Indeed, in a country as large and diverse as ours, not every member of a historically marginalized community has faced meaningful adversity, and not every member of a historically powerful community has enjoyed privilege.
These truths should be self-evident, but they're not. Consider this tweet from the Democratic party's official account:
Let's elect:

✅Black women
✅LGBT women
✅Muslim women
✅Disabled women
✅Jewish women
✅Latina women
✅Millennial women
✅Jewish women
✅AAPI women
✅More. Women.https://t.co/V2ihKEZjRY

— The Democrats (@TheDemocrats) January 7, 2018
As with every social movement in our hyper-politicized time, #MeToo is at a crossroads. It can retain its focus on justice and maintain its extraordinary potency. Or it can devolve into just another partisan movement that attempts to carve America into ideologically uniform interest groups. The problem in our culture isn't "men." It's individual males. The political answer isn't "women" (or, more precisely, "progressive women"). It's individuals who seek justice. Any other approach risks sacrificing real cultural progress for the sake of short-term political gain.
READ MORE:
Beware the Rape Allegation Bandwagon
Where #MeToo Goes Off the Rails