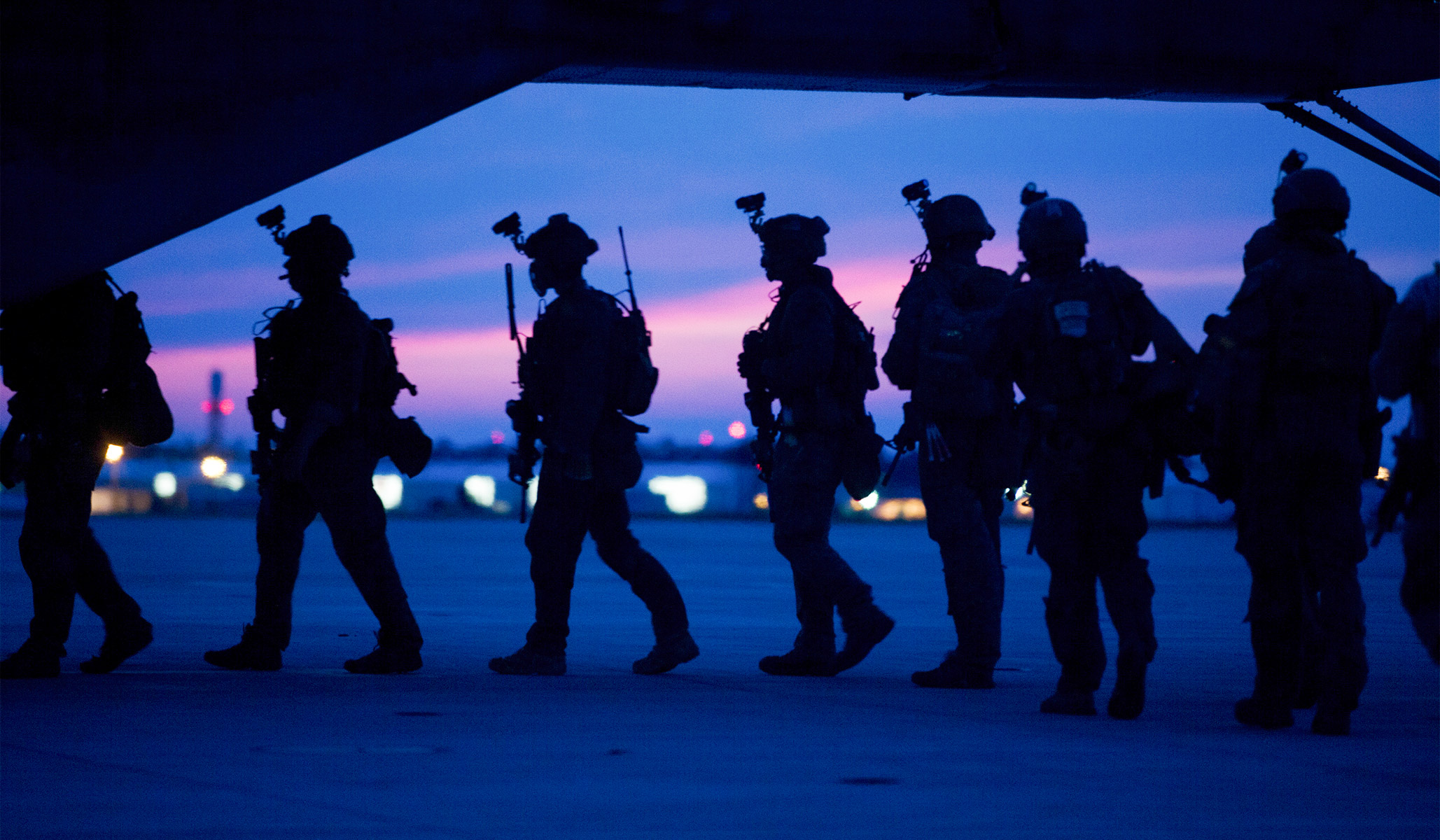 Today's challenges and tomorrow's uncertainties require it.
America's military must be ready to fight and win on every battlefield, in every domain, on every day. That daunting task is more challenging than ever. Defense Secretary Jim Mattis stated in the Summary of the 2018 National Defense Strategy that "free men and women in America's military will fight with skill and valor to protect us."
As a nation, we must be equally willing to support our military with the resources necessary to be ready for today's challenges and tomorrow's uncertainties.
The strategic environment is increasingly complex. Competition among top-tier national powers is intensifying. Russia has shown disregard for treaties such as the Intermediate-Range Nuclear Forces Treaty and the Treaty on Open Skies. China continues to make unjustified maritime claims in the South China Sea, increasing regional tensions. The risk of military confrontation will increase as Russia and China enhance their military capabilities, including in space and cyberspace.
North Korea has shown disdain for international sanctions as the Kim regime builds its nuclear-weapons program and uses its cyberspace capabilities to threaten not only militaries but also everyday commercial tools such as Adobe Flash.
Iran also benefits from North Korea's proliferation efforts, as Director of National Intelligence Dan Coats stated in his Worldwide Threat Assessment last spring. We must consolidate our hard-won gains in Iraq and keep looking for solutions to the ongoing crisis in Syria. Terrorist organizations such as ISIS, AQAP, and al-Shabaab all look for opportunities to expand across the globe despite defeats last year and successful counterterrorism efforts by the U.S. and its partners.
To confront current threats in this complex environment, President Trump and his administration have determined critical objectives and actions, set forth in the State of the Union and in three recently published assessments: the National Security Strategy, the National Defense Strategy, and the Nuclear Posture Review. As a key example, the cornerstone of our national defense strategy is to rebuild military readiness while creating a more lethal joint force. This effort is essential to achieve the nation's strategic ends.
Military readiness to conduct operations — from security cooperation to countering terrorism and weapons of mass destruction, deterring adversaries, and being prepared to defend the homeland from attack in all domains — is paramount.
As the most recently deployed member of Congress, having served in Afghanistan in 2014 and 2015, I have seen our readiness crisis firsthand. It has only intensified after a period of stepped-up military activity carried out while the Budget Control Act shrank defense budgets.
Only five in the 58 brigade combat teams are ready to 'fight tonight.' Funding for future readiness has been cut 70 percent during the past decade.
In the past eight years, we have reduced the size of the Army, Guard, and Reserve by as much as 120,000 soldiers and eliminated 15 brigade combat teams. Only five in the 58 brigade combat teams are ready to "fight tonight." Funding for future readiness has been cut 70 percent during the past decade.
Our inventory of missile-defense interceptors, at all stages, is dangerously low.
Navy readiness shortfalls contributed to the fatal accidents aboard the USS Fitzgerald and the USS McCain this past year. Sailors' lives were needlessly lost. In some cases, sailors are working more than 100 hours a week to keep up with training requirements.
Fewer than half of the Navy's aircraft can fly, owing to lapses in maintenance and a lack of spare parts. Only 50 percent of the Air Force's combat forces are sufficiently ready for a highly contested fight. This year alone, the pilot shortage has grown from 1,500 to 2,000. In the Marine Corps, as F-35s replace legacy aircraft, increasing the flying cost per hour, readiness will be even more difficult to achieve.
Special Operations Forces are trying to maintain an extraordinarily high global operations tempo, which puts them near the breaking point.
Without funding for overseas contingency operations, Special Operations Forces would be short by 30 percent of their required budget. These shortfalls are unacceptable.
Under the Budget Control Act, leaders must make tradeoffs between current force readiness and future modernization efforts. This must end. Our military leaders require enough funding and predictability in budgets so that they can maintain today's force readiness while also building readiness for the complex strategic environments of the future.
Our Soldiers, Marines, Sailors, and Airmen deserve our greatest support and will never fail us. The American people demand nothing less than the best.
READ MORE:
U.S. Should Maintain Troops in Afghanistan