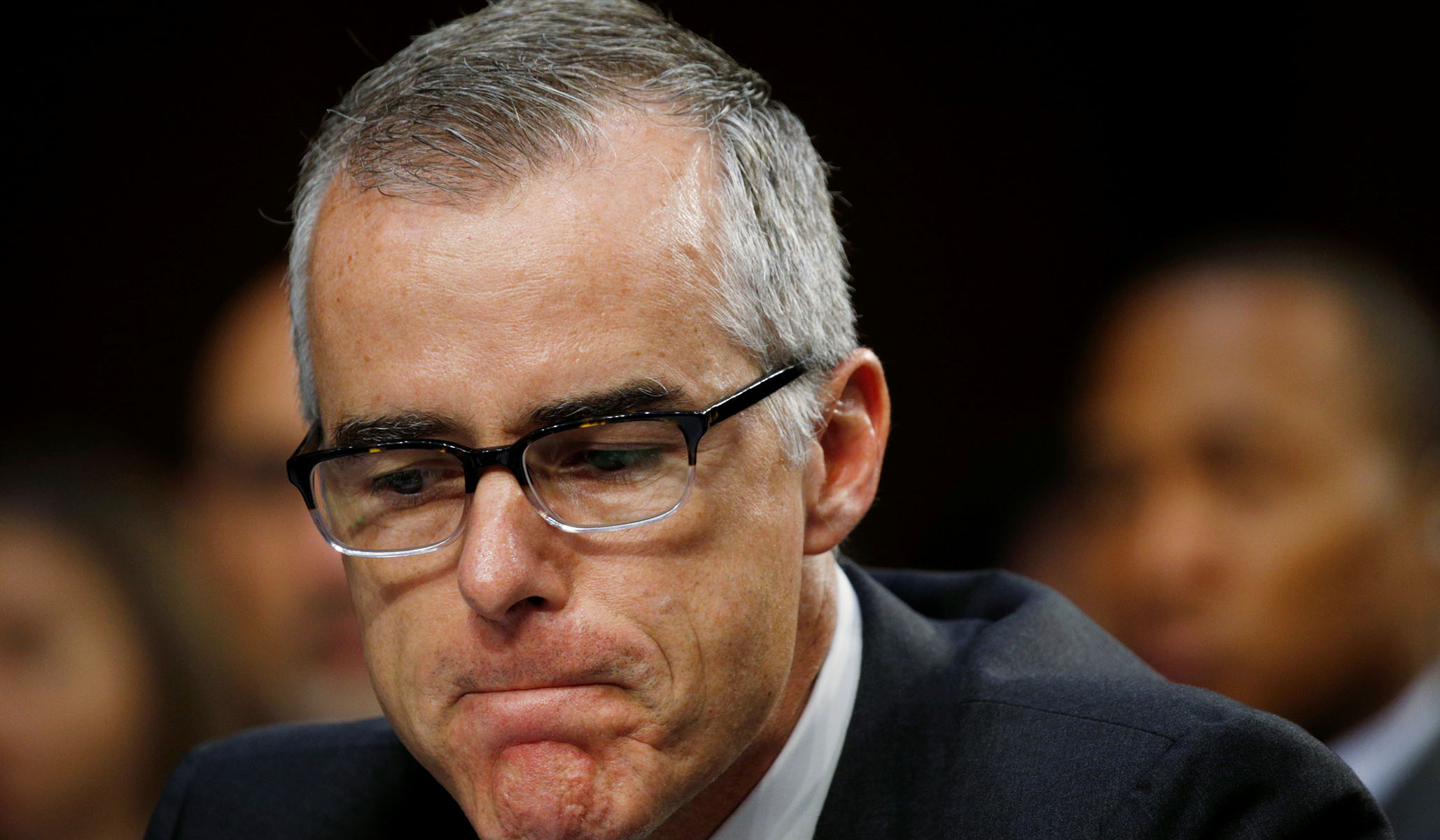 The FBI's Office of Personal Responsibility has recommended the firing of former deputy director Andrew McCabe, who is accused of serious misconduct.
The recommendation apparently resulted from a report by the Justice Department's inspector general, which found that McCabe leaked sensitive details about the FBI's investigation of the Clinton Foundation to a Wall Street Journal reporter and then lied about it to the IG's office.
Republicans have called for McCabe to be terminated since news of the controversy emerged, citing what they see as the FBI's shoddy and biased handling of both the investigation into Russian election meddling and the Clinton-email probe.
"He oughta be replaced. And I've said that before and I've said it to people who can do it," Senator Chuck Grassley (R., Iowa) said in December.
The House Intelligence Committee privately grilled McCabe in December on his involvement in both investigations.
At the end of January, McCabe announced that he was stepping down from his position as deputy director and would retire March 18, when he will be eligible for full benefits. He has been on leave since, and Attorney General Jeff Sessions may yet follow the FBI's recommendation and fire him before that, costing him his lifetime pension.
FBI director Christopher Wray said McCabe's decision to retire was linked to the inspector general's unflattering report.
However, former FBI director James Comey, also fired by the Trump administration, defended his former employee, saying in January that McCabe "stood tall" as "small people were trying to tear down an institution we all depend on."
President Trump took notice in December of the career FBI official's retirement date, criticizing him for trying to snag his pension before he leaves under heavy criticism.
FBI Deputy Director Andrew McCabe is racing the clock to retire with full benefits. 90 days to go?!!!

— Donald J. Trump (@realDonaldTrump) December 23, 2017

The former deputy director has served in the FBI since 1996 and cannot be fired without evidence of wrongdoing.