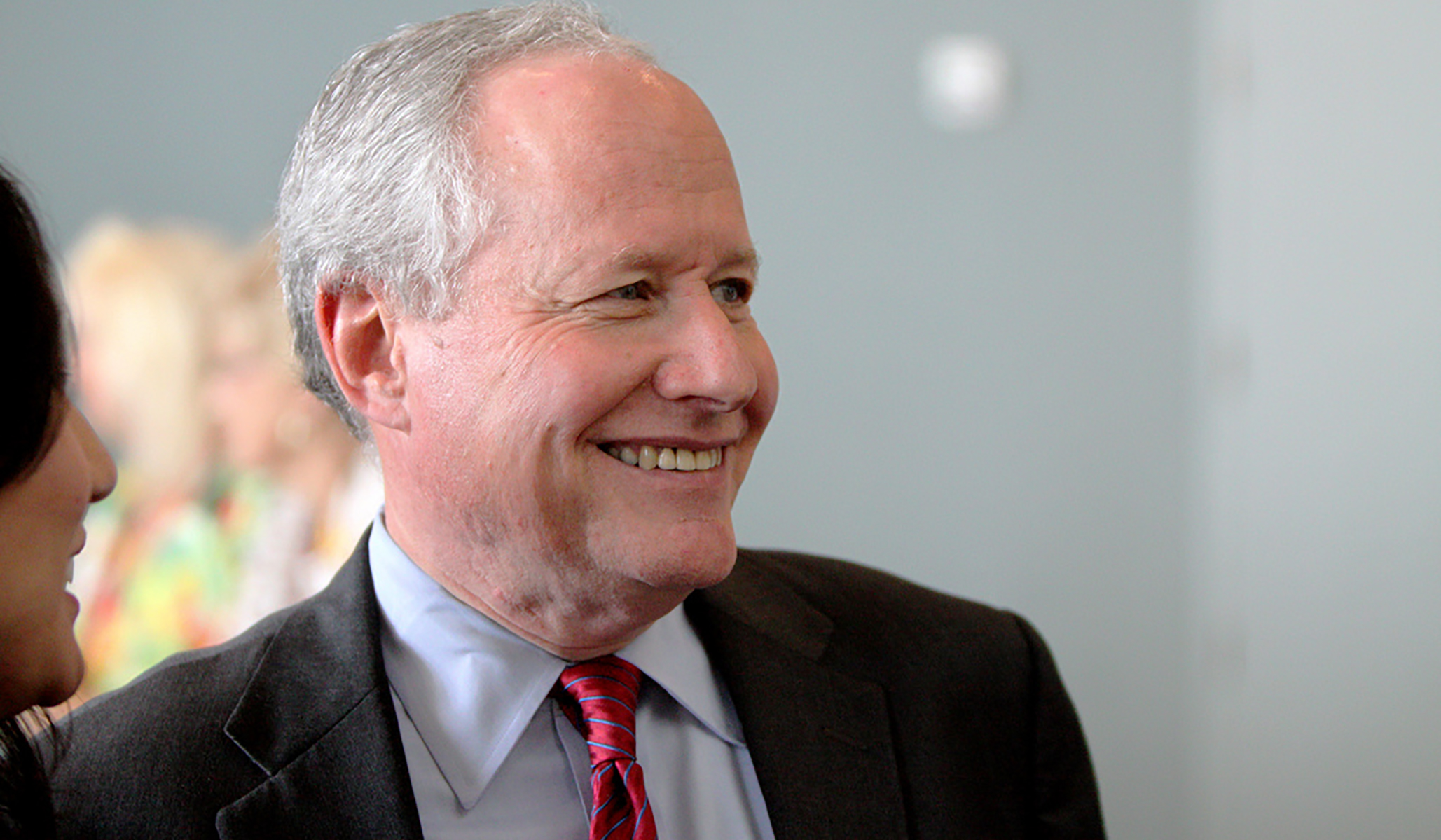 Could Kristol be moving toward a 2020 run?
Bill Kristol, one of the most high-profile "Never Trumpers," has dropped a few hints that he might be willing to challenge Donald Trump in 2020.
The former White House staffer will speak Wednesday at a New Hampshire event that boasts of featuring almost every big presidential candidate in the last 20 years. The "Politics and Eggs" forum hosted President Trump twice before he won the election.
Senator Jeff Flake (R., Ariz.), another potential 2020 challenger, will speak on Friday at the event, hosted by the New England Council and the New Hampshire Institute of Politics. Flake has had several very public spats with the president, and has expressed his view that Trump should be challenged by a Republican with conservative beliefs like his own in 2020.
Kristol, who views Trump as an "effective demagogue," attempted to recruit several people to challenge the future president during the 2016 cycle, including National Review writer David French, Mitt Romney, Senator Ben Sasse, and James Mattis.
The founder of The Weekly Standard has stuck to his guns in opposing Trump even as many other "Never Trumpers" came around to some of the president's unconventional goals and methods. He has said that he continues to be surprised at how many top conservatives, including congressmen, ended up backing the president.
"The rationalization of Trump, acceptance of Trump by so many Republicans and some conservatives, including conservatives I worked with and respect, has been disturbing to me," he told CNBC's John Harwood in January. "People are defending things that I think a year and a half ago would have horrified them," he later added in a New Yorker profile last month.
The Reagan administration insider, who had been a staple of Republican politics in Washington for decades before the Trump administration, even suggested in the latter piece that Democrats might be better for the country at this point.
"I really could make a case that the country would be better off with the Democrats running the House, because, if the Republicans aren't willing to check Trump, someone has to," he said.
Trump's approval/disapproval rating in New Hampshire has slipped from 45–44 when he took office to 40–57 this February. The NH Institute of Politics's own poll showed 23 percent of Republicans and 61 percent of independents in the state view Trump negatively.
New Hampshire's first-in-the-nation primary has long been a key early test for presidential candidates.
"Bill Kristol is up here for a reason, and he's going to be very interesting to listen to," hinted Neil Levesque, the NH Institute of Politics's executive director.