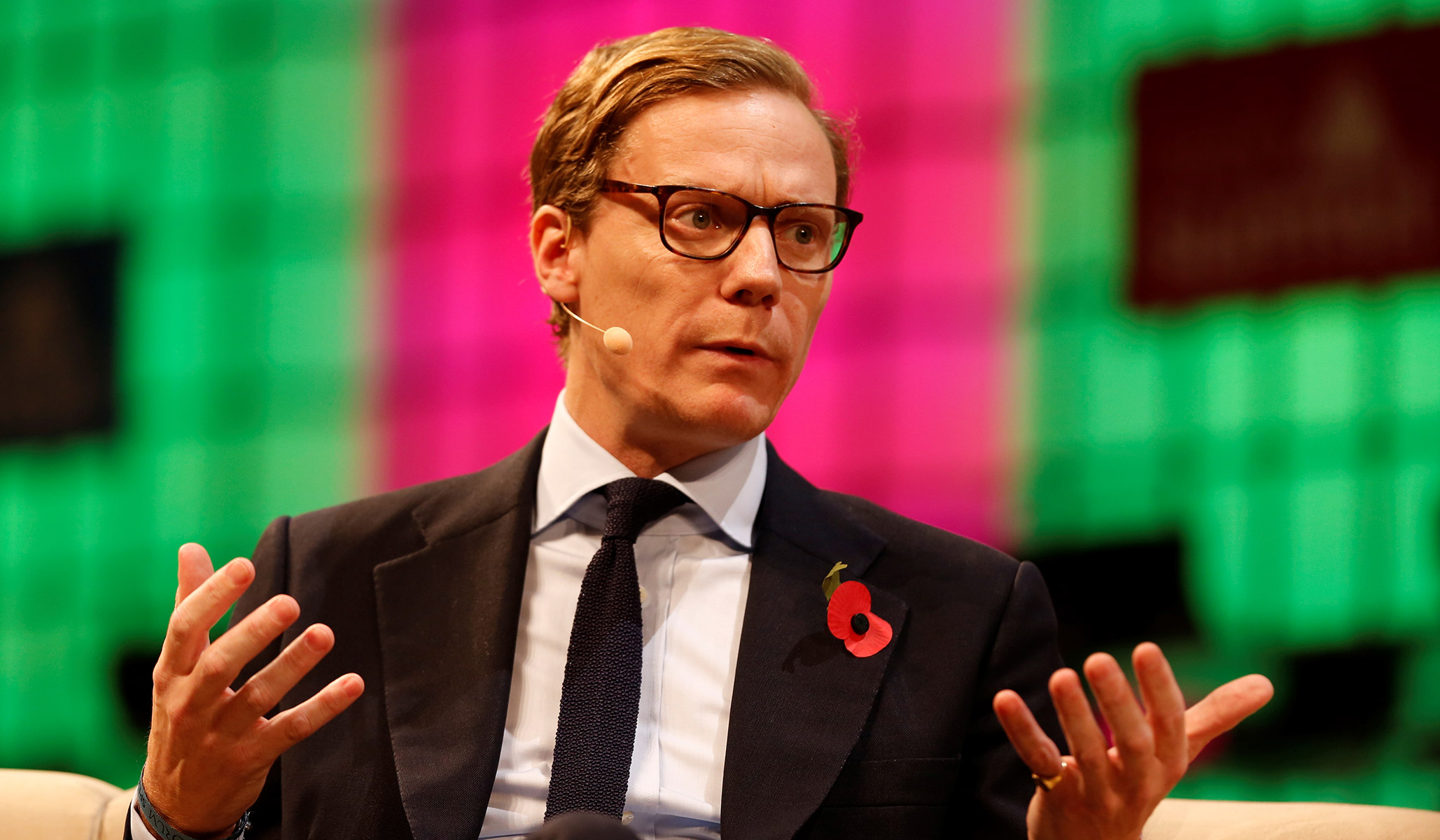 Top executives at Cambridge Analytica — the data firm funded by reclusive conservative billionaire Robert Mercer, which worked for Ted Cruz's campaign and then Donald Trump's during the 2016 presidential race — were secretly recorded bragging about using prostitutes and offering bribes to compromise politicians in elections around the world.
The firm routinely uses nefarious tactics to influence elections, chief executive Alexander Nix admitted to an undercover Channel 4 investigative reporter.
Nix said the firm could "send some girls around to the candidate's house," when asked about how they might entrap one politician, adding that Ukrainian girls "are very beautiful, I find that works very well."
"We'll offer a large amount of money to the candidate, to finance his campaign in exchange for land for instance, we'll have the whole thing recorded, we'll blank out the face of our guy and we post it on the Internet," Nix said during another exchange.
The meetings where the recordings were made, which were held at London hotels between November 2017 and January 2018, were also attended by other top executives, including Mark Turnbull, the managing director of CA Political Global, and Dr. Alex Tayler, the company's chief data officer.
At one point on the tapes, Turnbull described how the firm uses covert tactics to disseminate damaging information about politicians.
"We just put information into the bloodstream of the Internet, and then, and then watch it grow, give it a little push every now and again . . . like a remote control. It has to happen without anyone thinking, 'That's propaganda,' because the moment you think, 'That's propaganda,' the next question is, 'Who's put that out?'"
The executives further claimed that Cambridge Analytica has worked on more than 200 elections around the world.
A spokesman for Cambridge Analytica, which came under public scrutiny Friday after the Observer revealed it had harvested personal data from more than 50 million Facebook users while working for the Trump campaign, denied any wrongdoing and cast the recorded conversations as an attempt to identify "unethical or illegal intentions" on the part of a prospective client.
"We entirely refute any allegation that Cambridge Analytica or any of its affiliates use entrapment, bribes, or so-called 'honey-traps' for any purpose whatsoever," the spokesman said. "We routinely undertake conversations with prospective clients to try to tease out any unethical or illegal intentions."
In a statement later Monday, Nix himself said that the recordings were "edited and scripted to grossly misrepresent" the conversations they captured, and denied Channel 4's characterization of his actions.