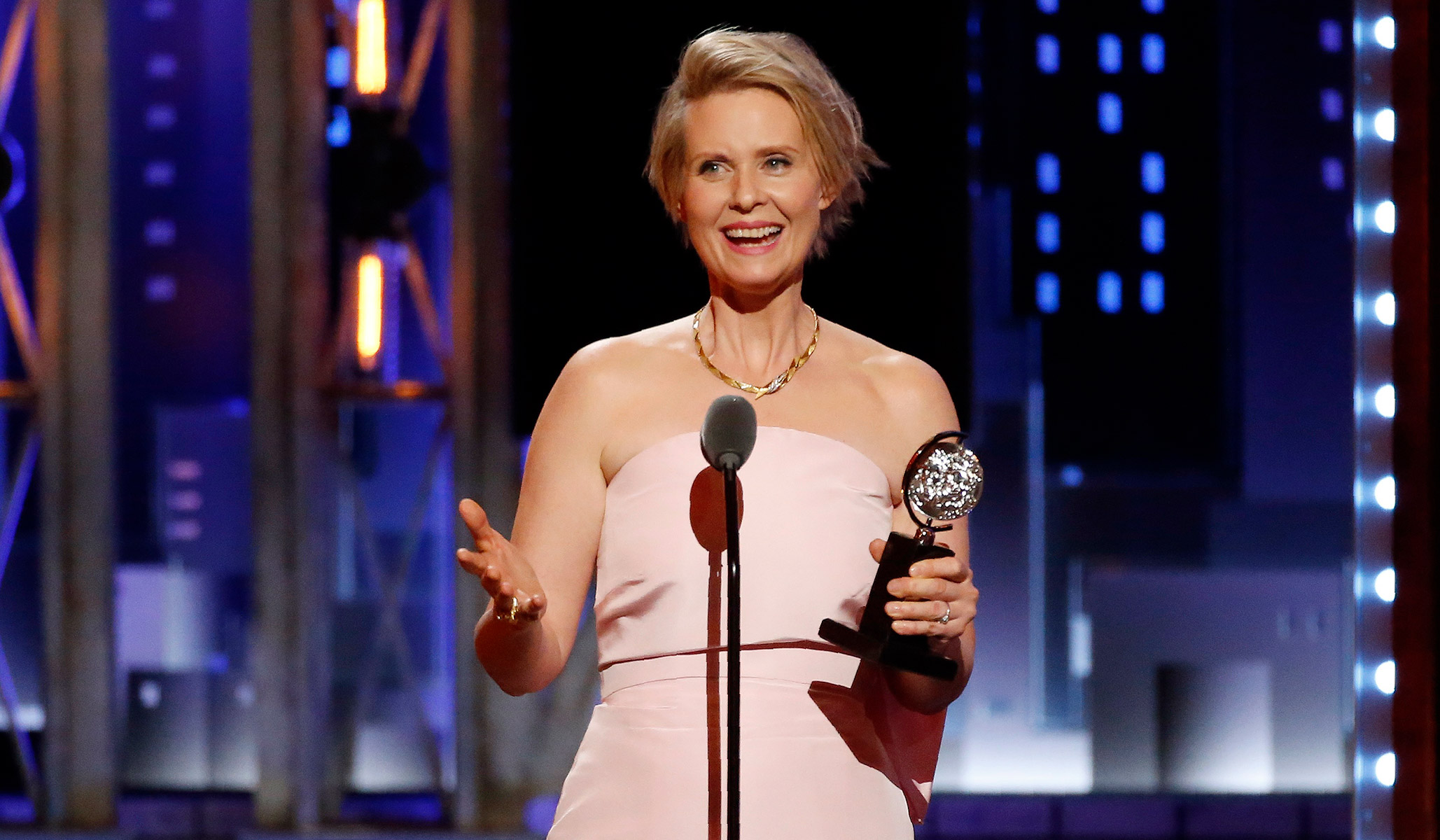 Actress Cynthia Nixon, widely known for playing Miranda Hobbs on HBO's Sex and the City, announced Monday that she will run for governor of New York.
[jwplayer VHbmWf8z-wKJ9CRQU]
Nixon, who has previously said she was considering launching a primary challenge to New York governor Andrew Cuomo, officially announced her bid by tweeting a campaign ad, which touched on economic inequality, health care, and New York's much-maligned public-transportation system.
I love New York, and today I'm announcing my candidacy for governor. Join us: https://t.co/9DwsxWW8xX pic.twitter.com/kYTvx6GZiD

— Cynthia Nixon (@CynthiaNixon) March 19, 2018
The self-described "progressive advocate," opened the ad by declaring "I love New York," before detailing her concerns regarding the state's current political leadership.
"I was given chances I just don't see for most of New York's kids today. Our leaders are letting us down. We are now the most unequal state in the entire country, with both incredible wealth and extreme poverty."
In early March — just one day after reports emerged indicating Nixon was consulting with Democratic strategists about entering the race — Cuomo dismissed her as a "second-tier celebrity," and hinted that her long-time friend, New York mayor Bill de Blasio (a notable Cuomo antagonist) had encouraged her run.
"Normally name recognition is relevant when it has some connection to the endeavor," Cuomo said during a conference call with reporters. "But if it's just about name recognition, then I'm hoping that Brad Pitt and Angelina Jolie and Billy Joel don't get into the race because if it's just about name recognition, that would really be a problem."
Nixon has pursued a career as an education activist following her years as an actress and campaigned aggressively for de Blasio in 2013. Cuomo and de Blasio have publicly feuded over a number of issues throughout their respective terms.