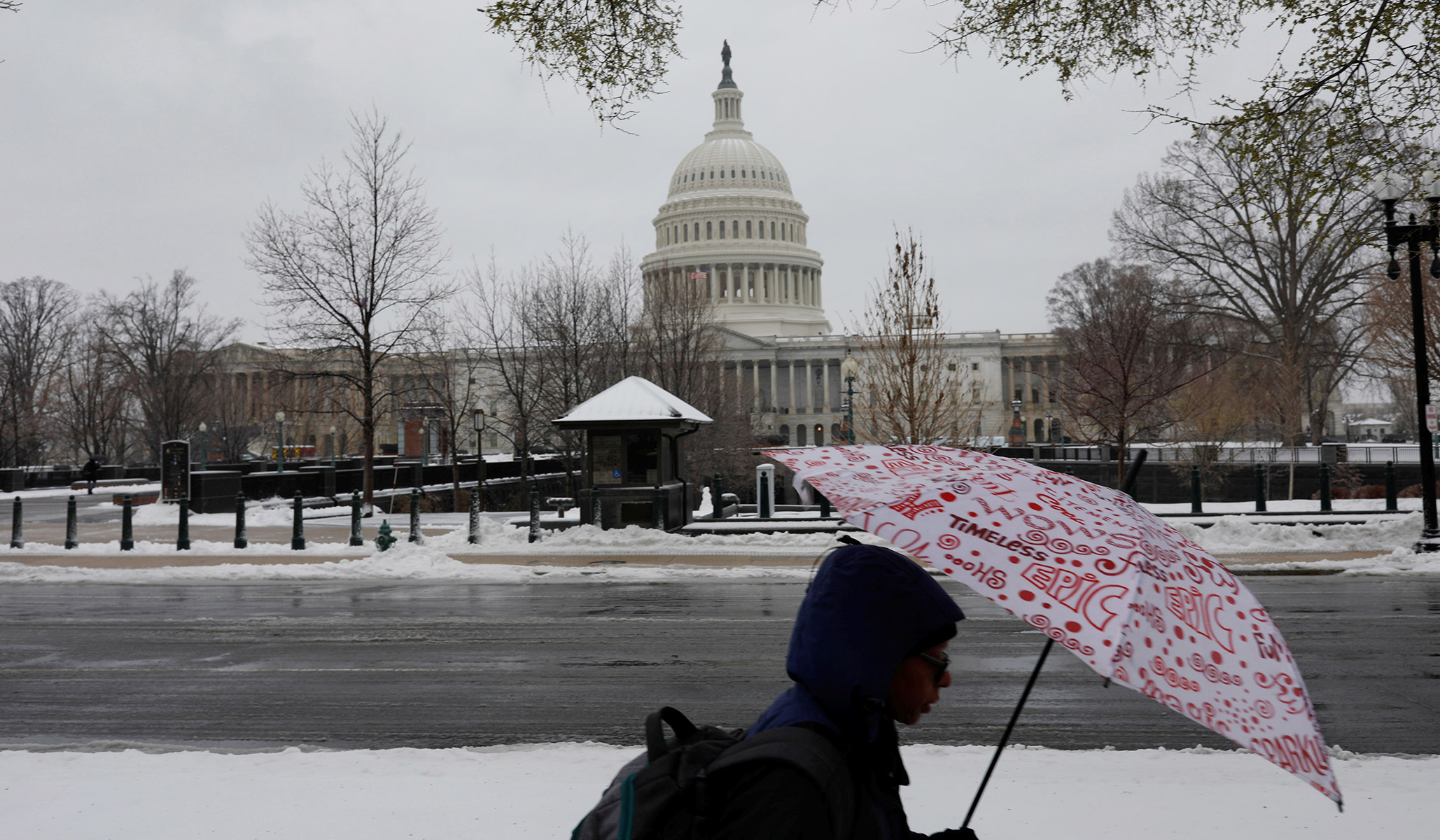 A Washington, D.C., city councilman has issued an apology for suggesting that a cabal of Jewish financiers manipulates weather patterns to exercise control over urban areas.
Trayon White (D., Ward 8) posted a Facebook video Friday during a brief snowfall in which he complained about the weather and argued wealthy Jewish people were in some way responsible.
"Man, it just started snowing out of nowhere this morning, man. Y'all better pay attention to this climate control, man, this climate manipulation," he said. "And D.C. keep talking about, 'We a resilient city.' And that's a model based off the Rothschilds controlling the climate to create natural disasters they can pay for to own the cities, man. Be careful."
When first confronted about the video, White told the Washington Post, "the video says what it says." He issued an apology Sunday, conceding fault only after being "educated" about the long history of conspiratorial anti-Semitism by his "friends" at Jews United for Justice, a progressive political-advocacy group.
"I work hard everyday to combat racism and prejudices of all kinds. I want to apologize to the Jewish Community and anyone I have offended," he said. "The Jewish community have [sic] been allies with me in my journey to help people. I did not intend to be anti-Semitic, and I see I should not have said that after learning from my colleagues."
New: DC Council member Trayon White issues apology on Instagram after blaming snow on Jewish bankers controlling climate in earlier post. pic.twitter.com/AH6viLZDvc

— Van Applegate (@vbagate) March 19, 2018
White's fellow council member Brianne Nadeau, who is Jewish, was quick to accept White's apology and express hope that he had "learned from this experience."
White's comments come amid a national controversy surrounding Women's March leader Tamika Mallory's ties to notorious anti-Semite Louis Farrakhan.
Anti-semitic incidents are on the rise nationally and have more than doubled in Washington, D.C., from 2015 to 2017, according to the Anti-Defamation League.