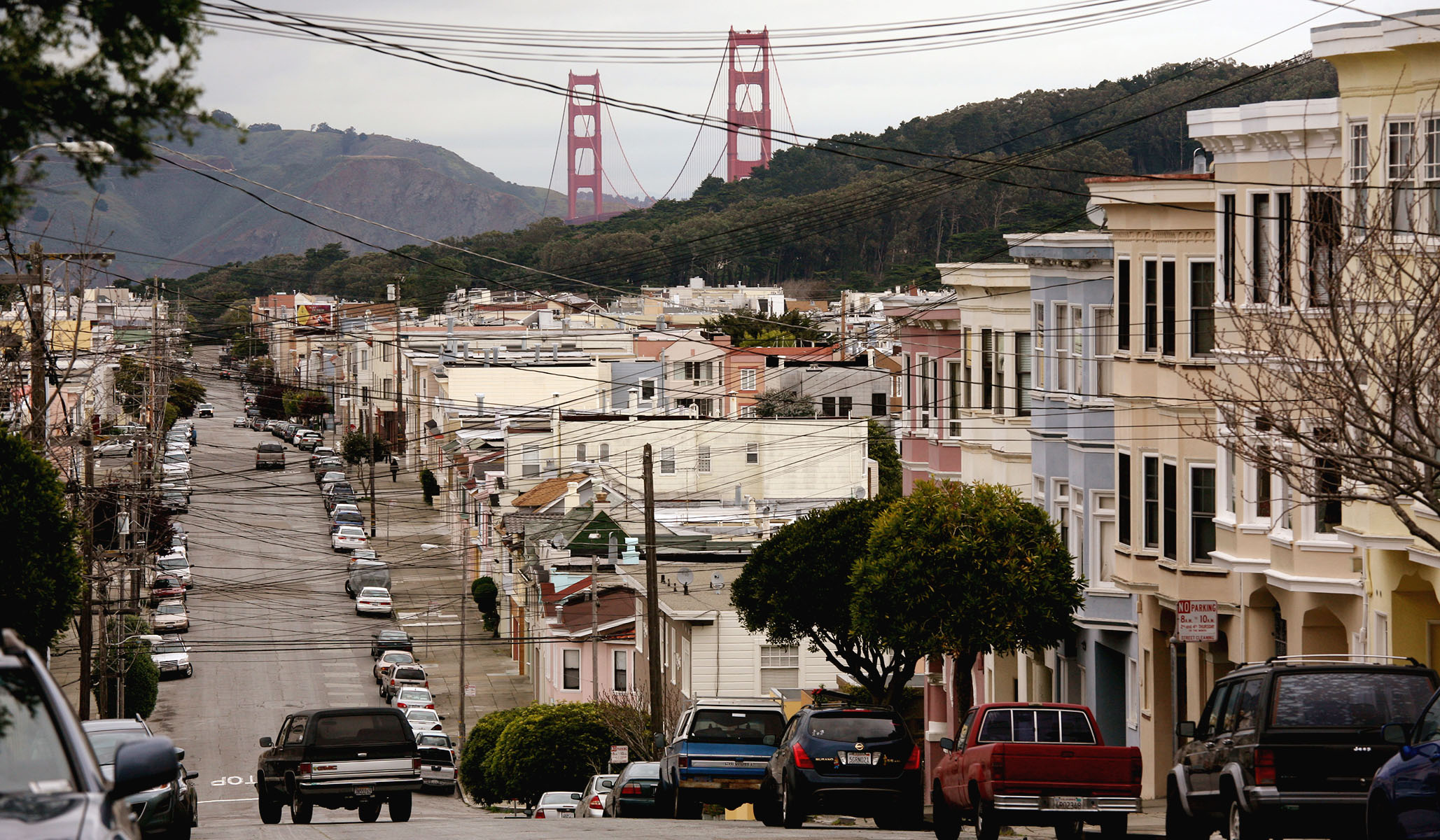 Let's stop calling them 'sanctuaries.'
The phrase "sanctuary cities" is warm and welcoming. Sanctuaries are safe, cozy, and sometimes therapeutic. This term is also a deceptive euphemism for something thoroughly unacceptable.
Conservatives redefined the debate on the "estate tax" when 60 Plus Association founder Jim Martin rechristened it the "Death Tax." Likewise, those who seek law, order, and sanity in immigration should refer to "sanctuary cities" as "fugitive cities."
Anyone who hides a wanted criminal from federal officials could be prosecuted for harboring a fugitive. According to 18 U.S. Code § 1071, it is "an offense to harbor or conceal any person for whose arrest a warrant or process has been issued, so as to prevent the fugitive's discovery and arrest." Also, 8 U.S. Code § 1324 prohibits sheltering illegal aliens from authorities. Breaking these laws can cost up to five years behind bars.
The Center for Immigration Studies (CIS) lists Boston, New Orleans, West Palm Beach, and 31 other municipalities as fugitive cities. Some 135 fugitive counties span the nation. California, Colorado, Illinois, New Mexico, Oregon, and Vermont are fugitive states. Washington, D.C. is another fugitive jurisdiction. So far, the mayors, commissioners, and governors behind this rampant anarchy suffer few if any consequences for violating these laws, in letter or at least in spirit.
If only illegal-alien maids and busboys dodged Immigration and Customs Enforcement (ICE) and other authorities in fugitive locales, this would be bad enough. But lawless politicians, mainly Democrats, shield often-deadly illegal-alien criminals from federal lawmen. These liberals protect foreign lawbreakers, often with dangerous and deadly results for law-abiding American citizens.
According to acting ICE director Thomas Homan, among "criminal aliens that have been released, rather than turned over to ICE, nearly 10,000 have recommitted another crime" between January 2014 and last August 16, when Homan addressed Fox News's Trish Regan. Homan said that the recidivism rate for these foreign offenders is 75 percent.
Homan also said that Mayor Libby Schaaf's (D., Oakland) public warning of a pending ICE raid helped 864 criminal aliens escape capture late last month. Holman said: "What she did is no better than a gang lookout yelling 'police' when a police cruiser comes in the neighborhood, except she did it to a whole community." He added, "I have to believe that some of them were able to elude us thanks to the mayor's irresponsible decision."
Schaaf's sabotage of federal law enforcement notwithstanding, ICE managed to arrest 232 alien lawbreakers. Of these, 115 (almost exactly half) previously had been convicted of "serious or violent" crimes. ICE says these include assault, weapons offenses, and sexual abuse of children. To cultivate potential voters and, lately, "resist Trump," left-wing politicians expose their constituents to these thugs.
News accounts and a February 13 White House fact sheet detail this widespread havoc.
• Nery Israel Estrada-Margos, a Guatemalan citizen, was stopped last August 2 on suspicion of "inflicting corporal injury to a spouse/cohabitant." Federal immigration officials asked Sonoma County, Calif., authorities to hold him.
Instead, they freed him on bail the next day, reportedly after giving ICE just 16 minutes' warning. ICE complained: "The county's policy of notifying ICE only minutes before releasing a criminal alien clearly failed in this case as it has in too many others."
On August 18, Estrada-Margos was arrested for allegedly beating to death his girlfriend, Veronica Cabrera Ramirez. This female's needless murder should inflame the so-called Party of Women. However, members of that party seem far more focused on minting future Democrats by appearing pro-Hispanic and pro-illegal — never mind how much this insults Hispanic citizens and legal immigrants.
• Luis P. Peña, a Mexican citizen, was convicted of felony DUI some years ago, thus invalidating his driver's license. Peña drove anyway, and then was arrested by Cook County, Ill., officials in November 2011 for driving on a revoked license. Cook County authorities ignored an ICE detainer on Peña and sprang him from jail. (An ICE detainer alerts another law-enforcement agency that ICE plans to bring a criminal alien into federal custody.) In October 2012, he was apprehended for aggravated DUI, driving on a nullified license, and fatally hitting skateboarder Reginald Destin, 42.
• Bernabe Garcia-Lopez, a Mexican citizen, was convicted of hit-and-run and rape in Riverside County, Calif. Federal officers deported him in 2008. He broke back into America, and Riverside County sheriffs caught him on January 20, 2014. They rebuffed an ICE detainer and freed him the next day. Garcia-Lopez was captured in 2015 for yet another DUI. Once more, ICE asked that he be held. Local officers liberated Garcia-Lopez anew. His whereabouts are unknown. He could be weaving down Interstate 15, even now.
• Santos Lopez Avila, a Honduran citizen, was convicted in San Francisco of transporting and selling narcotics. He was deported in 2010, '13, and '15. On November 21, 2016, San Francisco cops seized him for possessing cocaine to sell. They then discharged him. Lopez soon was nailed on the same charges. And released. He was arrested yet again on March 13, 2017, for transportation and sale of narcotics and possession-for-sale of cocaine base. SFPD ignored ICE's detainer and, once more, let Lopez walk. Where is he now? Who knows?
• Kendel Anthony Felix, a St. Lucian citizen, was detained in New York by the NYPD for local crimes in July 2012, September '12, and February '13. Gotham's Corrections Department spurned an ICE detainer and sprang him in April 2013. He was stopped in 2014 and convicted in September 2016 for kidnapping and murdering Brooklyn landlord Menachem Stark.
• Sergio Jose Martinez, a Mexican citizen, had been convicted of illegally entering America, plus burglary, battery, parole violations, and other wrongdoing. He was deported 20 times, most recently in November 2016. He then broke into the U.S. again and was arrested for robbery, assault, and kidnapping. On December 7, 2016, ICE asked Multnomah County jailers to alert them before releasing Martinez. The Oregonians refused and liberated Martinez the next day.
Martinez was halted in mid July 2017 for interfering with police. ICE asked that he be held. Officials unhanded him anyway.
Last July 24, Martinez broke into the home of a 65-year-old woman. He used her own scarves and socks to disable her. He then sexually assaulted her. As the Daily Mail reported July 29: "Martinez slammed the elderly woman's head into the wooden floor, punched her, and stole her phone, credit cards, and car, speeding away in it, according to police." He then allegedly held another woman at knifepoint in a parking garage. Police soon nabbed Martinez, who packed a half-foot-long knife. He pled guilty to ten counts, including sexual assault and kidnapping, and faces 35 years in prison. As police escorted him from the courtroom, Martinez told his victims' families: "See all you guys in hell."
A border wall would have barred or at least slowed most of these bad hombres, especially those who were deported and then serially breached America's southern frontier. For them, today's largely supple border is barely a revolving door.
For them, today's largely supple border is barely a revolving door.
Much of this information is anecdotal, alas. Obama had no interest in mapping the depths of this crisis, lest he have to solve it. So his Justice Department never quantified the human carnage wrought by illegal-alien hoodlums in fugitive cities. "There are no good estimates that I know of, even from ICE," laments Jessica Vaughan of the Center for Immigration Studies. "The reason there are no data on this is because no one in government has ever wanted to know, because then Americans would be outraged and demand that something be done."
So, as the former Vladimir Ilyich Ulyanov once asked: What is to be done?
Those on the center-right debate whether and how much Washington can resist fugitive cities and those who misgovern them.
"Under the Constitution, state and local governments have every right to refuse to help enforce federal law," Cato Institute scholar Ilya Somin wrote in the Washington Post. "In cases like Printz v. United States (1997) and New York v. United States (1992), the Supreme Court has ruled that the Tenth Amendment forbids federal 'commandeering' of state governments to help enforce federal law. Most of the support for this anti-commandeering principle came from conservative justices such as the late Antonin Scalia, who wrote the majority opinion in Printz."
Printz correctly bars federal conscription of state and local officials and Washington's commandeering of their resources. Nobody wants ICE agents to dragoon local cops into joining immigration raids, against their wishes and those of their commanders and civilian overseers. Nor should ICE abandon its own vehicles and seize, say, NYPD squad cars in order to corral MS-13 killers.
Instead, ICE officers want city and state governments to alert them before releasing alien criminals, so they can be taken into federal custody, for adjudication, punishment, or deportation. But California law SB 54 prohibits such communications with ICE, even among local or county authorities (and even private employers) who want to help federal officials remove criminal aliens from their communities and workplaces.
"Rather than allow ICE officers to do their jobs at the jailhouse, they ['lawless open-borders radicals'] force these officers to conduct far more dangerous arrests elsewhere — where violent criminals may reside and where children can be caught in the crossfire," Attorney General Jeff Sessions said Wednesday morning in Sacramento as he unveiled an anti-fugitive-state lawsuit against California.
Also, while Washington, D.C., should tolerate mayors and governors who prefer not to assist ICE, it correctly should expect that they will not scream, "ICE is coming. Head for the hills!" in advance of federal crime-fighting operations.
Notwithstanding Printz, "The real issue is that these mayors and governors are violating federal law themselves by obstructing justice and aiding and abetting people to remain in this country illegally," says Sidney Powell, a former federal prosecutor and author of Licensed to Lie: Exposing Corruption in the Department of Justice. "The feds are not asking these local and state officials to do the feds' jobs, just to do their own and not violate federal law."
As Heritage Foundation legal analyst Hans von Spakovsky observes, "8 U.S. Code §1373 prohibits states and local jurisdictions from preventing their law enforcement officials from exchanging information with federal officials on the citizenship status of individuals they have arrested or detained."
Von Spakovsky adds:
Sanctuary cities are trying to prevent federal officials from finding out about criminal alien murderers, rapists, and other violent criminals that these cities would apparently rather release than have picked up and deported so they cannot further victimize Americans. Section 1373 doesn't force local law enforcement officials to notify federal officials when they detain an illegal alien; it simply says that local governments can't ban law enforcement officials from doing so.
"Congress can require state, local, or university police to tell federal agents when they arrest an immigrant present in the country illegally," Washington-based constitutional lawyers David Rivkin and Elizabeth Price Foley argued in the Los Angeles Times. "Sanctuary policies create Balkanization on an issue with important foreign policy implications and corresponding potential for diplomatic embarrassment," they added. "As the Supreme Court affirmed in Arizona v. United States (2012), 'the removal process is entrusted to the discretion of the Federal Government' because it 'touch[es] on foreign relations and must be made with one voice.'"
President Donald J. Trump, his administration, and his supporters should explain and popularize the expression "fugitive cities." They carefully should measure the human toll of this outrageous phenomenon. And, once armed with these data, they should give the local, county, and state officials who facilitate this mayhem the option to stand down. If the fugitives' best friends persist, their federal law-enforcement subsidies should be cut. And, if that fails to change their evil ways, then, as much as the law permits, they should face federal prosecution.