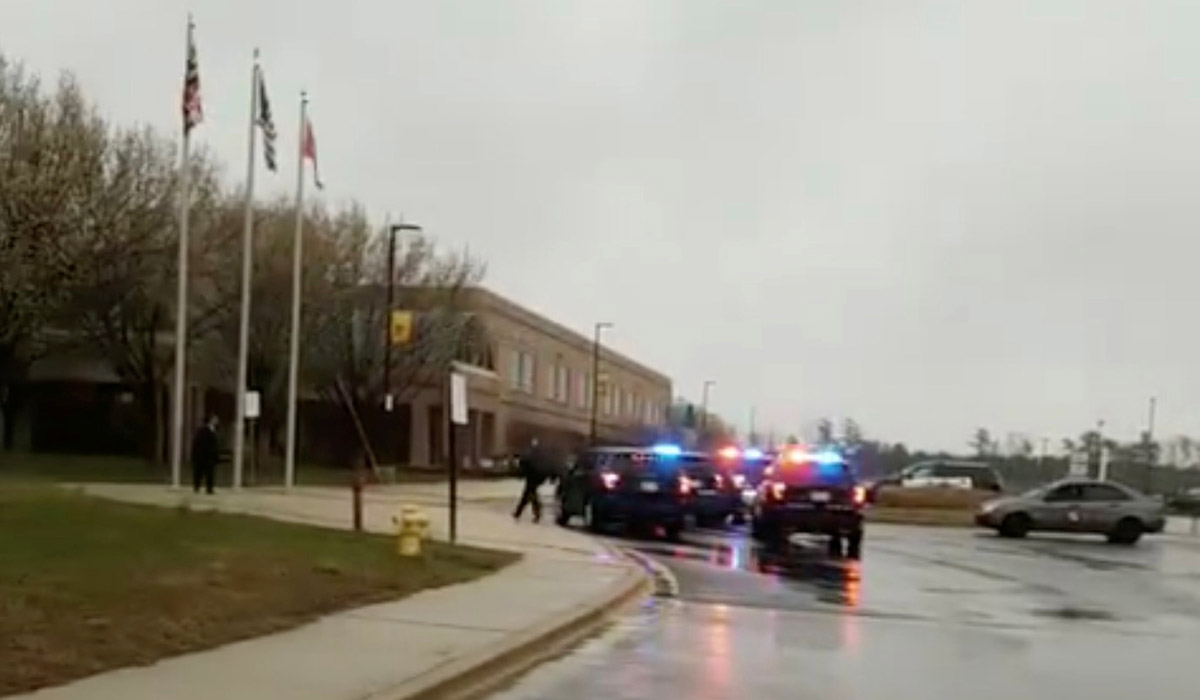 A school resource officer fired on an active shooter Tuesday morning at a high school in southern Maryland after the shooter, a male student, wounded two others.
The Saint Mary's County sheriff confirmed that the shooter was dead.
After hearing shots fired, the officer located the threat and fired one round at the assailant, who fired back unsuccessfully with a handgun, Sheriff Tim Cameron said during a Tuesday morning press conference.
A 14-year-old boy and a 16-year-old girl were injured before the shooter was brought down. The unnamed male student is in good condition at a local hospital while the female student's condition remains unclear.
"This is what we train for. This is what we prepare for and this is what we pray we never have to do," Cameron said. "And on this day we realized our worst nightmare, that our greatest assets — our children — were attacked in a bastion of safety and security, one of our schools."
Students have been evacuated and sent to a nearby high school for reunification with their parents.
The shooting comes roughly one month after 19-year-old Nikolas Cruz shot and killed 17 people at Marjory Stoneman Douglas High School in Parkland, Fla. An armed school resource officer was on scene during the Parkland massacre but remained outside of the building rather than engaging the shooter.
President Donald Trump has repeatedly called for arming and training some teachers to deter potential shooters attracted by the prospect of a gun-free zone.
Florida passed a law earlier this month in response to the tragedy in Parkland, which provides funding for teachers to undergo concealed-carry training should they so choose.