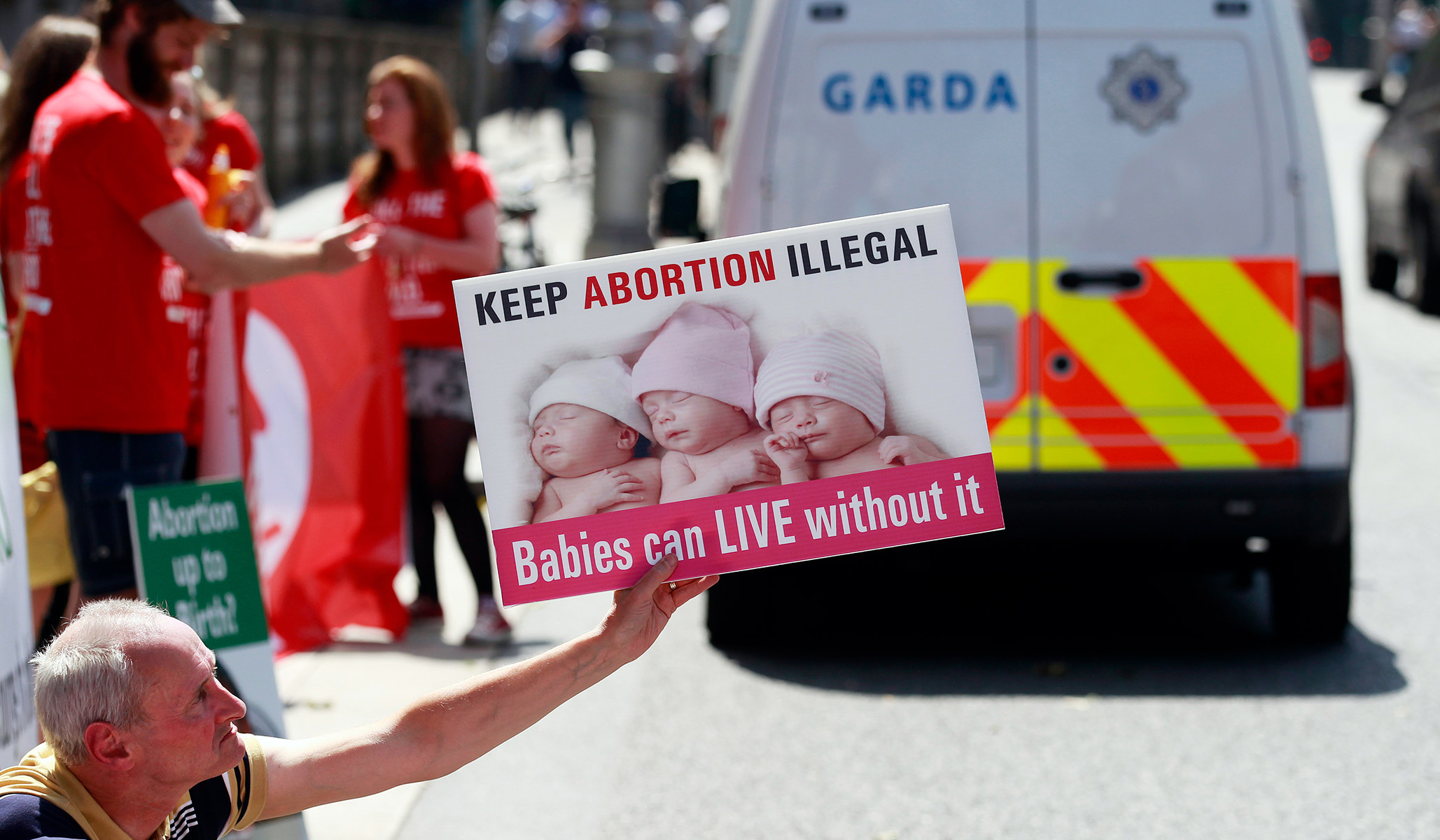 Marchers emphasized that abortion discriminates against unborn babies with disabilities.
As Ireland prepares for a referendum on legalizing abortion, throngs of pro-life protesters are making their voices heard in the streets.
Irish citizens will decide on May 25 whether to repeal the 1983 Eighth Amendment to the Irish Constitution, which grants an equal right to life to an unborn baby and its mother. The proposed liberalization of the law would allow unrestricted abortion up to twelve weeks into pregnancy.
The "Save the 8th" campaign held the All Ireland Rally for Life in Dublin on Saturday.
Protesters held up signs with phrases like, "Repeal kills, vote no," "Every life matters," and "There's always a better answer than abortion."
So happy and inspired to be part of 100,000 people today at #Save8Rally to ensure abortion never comes to Ireland. pic.twitter.com/2MqYztqMkA

— Clodagh Gallagher (@clogallagher) March 10, 2018

"Tens of thousands" of activists attended the march, according to broadcaster RTÉ.
The marchers emphasized that abortion discriminates against unborn babies with disabilities. A popular reason for abortions in Great Britain is fetal abnormality, and activists have claimed 90 percent of British babies diagnosed with Down syndrome are aborted. The "Save the 8th" campaign also set up mobile billboards around the country featuring a little boy, Joseph Cronin, with Down syndrome.
Ireland first permitted abortion in very rare cases, such as when doctors decide the mother is suicidal or when the pregnancy puts her life is at risk, in 2012.
Abortion-rights activists have long criticized Ireland strict laws, lamenting that Irish women seeking an abortion must travel to England or elsewhere to get one. In 2016, a pregnant Irishwoman and her friend went viral when they live-tweeted their journey to America to procure an abortion.
Those in favor of repealing the Eighth Amendment have mounted the "Home to Vote" campaign, which urges the up to 40,000 Irish citizens living abroad to return home and vote in favor of overturning the law.
Polling suggests that over 50 percent of Irish voters would support legalizing abortion for the first twelve weeks of pregnancy.