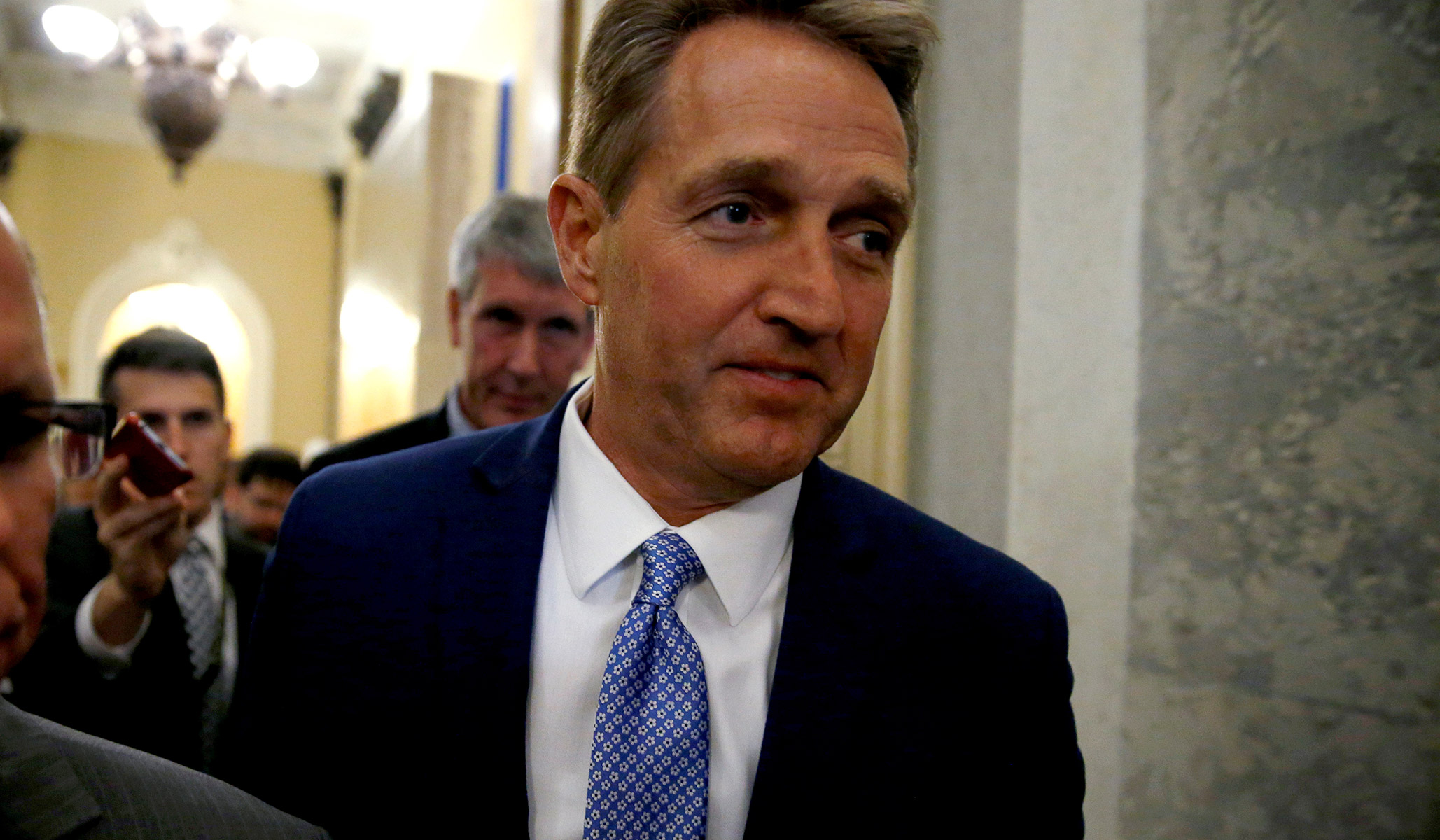 Senator Jeff Flake (R., Ariz.) threw shade on his own political party Thursday, saying the GOP "might not deserve to lead" given its support of President Trump.
"As we are discovering. . . there is no damage like the damage that a president can do," Flake remarked Thursday at the National Press Club. "If we are going to cloister ourselves in the alternative truth of an erratic leader, if we are going to refuse to live in a world that everyone else lives in. . . then my party might not deserve to lead," he stated.
Arizona's  junior senator has become a fierce critic of Trump during the last year, especially since he opted out of running for reelection. He has had several public spats with the White House and even wrote a book slamming the Republican party for caving to the president.
"If one voice can do such profound damage to our values and to our civic life then one voice can also repair the damage, one voice can call us to a higher idea of America, one voice can act as a beacon to help us find ourselves once again after this terrible fever breaks — and it will break," Flake said.
Flake will visit New Hampshire this Friday, fueling rumors that he may be considering a 2020 challenge to Trump. He will give a speech on "Country Over Party" at St. Anselm College's "Politics and Eggs" series, a must-show early event for prospective presidential candidates.
"It's not in my plan to run for president, but I am not ruling it out," Flake said. "Those who vote in Republican primaries are overwhelmingly supportive of the president. I think that could turn and will turn and must turn. But that is the case right now. It would be a tough challenge for anyone to take, and I just hope someone does it."