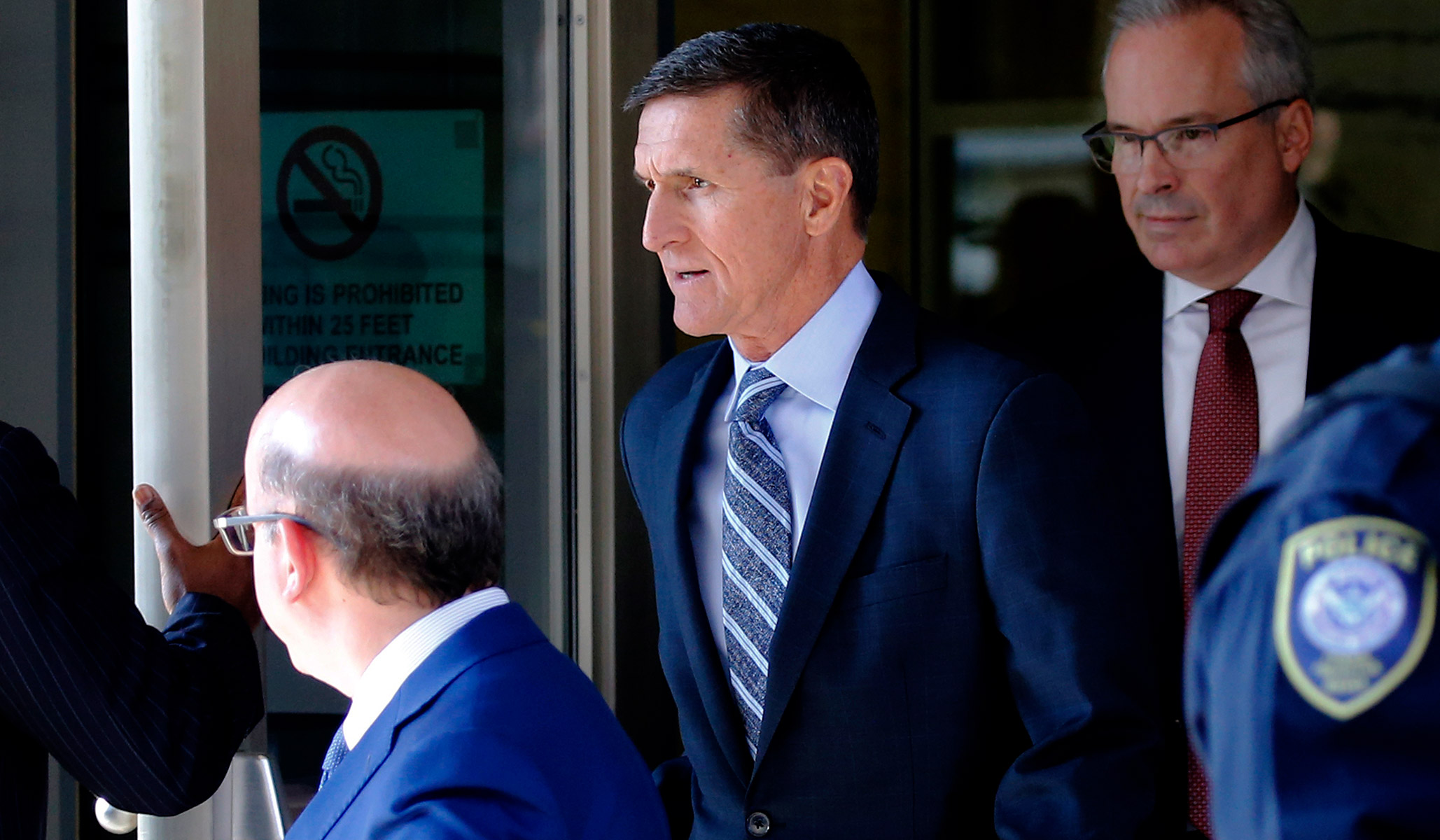 Two federal law-enforcement officials who were removed from Special Counsel Robert Mueller's Russia investigation for exchanging partisan text messages conspired to set up a meeting with the presiding judge in the case against Michael Flynn, according to text messages obtained by The Federalist.
Foreign Intelligence Surveillance Court (FISC) judge Rudolph Contreras was recused from the case days after Flynn, who briefly served as White House national security adviser, pled guilty to lying to the FBI about his contacts with Russians. Officials never provided a justification for the recusal.
The text messages between Peter Strzok, who briefly ran Mueller's probe as the FBI's No. 2 counterintelligence official, and Department of Justice lawyer Lisa Page reveal the pair had a personal relationship with Contreras, which they seemingly attempted to leverage to influence Flynn's case.
"Rudy is on the [FISC]!" Page texted Strzok on July 25, 2016. "Did you know that? Just appointed two months ago."
"I did," Strzok responded. "I need to get together with him."
"[He] said he'd gotten on a month or two ago at a graduation party we were both at."
Strzok and Page, who reportedly had a romantic relationship, even discussed planning a dinner party with the express purpose of providing cover for a meeting with Contreras.
"[REDACTED] suggested a social setting with others would probably be better than a one on one meeting," Strzok told Page. "I'm sorry, I'm just going to have to invite you to that cocktail party."
"Have to come up with some other work people cover for action," Strzok added.
"Why more?" Page responded. "Six is a perfectly fine dinner party."
It remains unclear whether the party ever took place.
Strzok participated in the FBI's questioning of Flynn on January 24 before joining Mueller's team, from which he was eventually removed after the Justice Department's Office of the Inspector General (OIG) learned he and Page had criticized Trump in the texts exchanged on their government-issued cellphones.
The text messages demonstrating the couple's efforts to meet with Contreras were initially concealed from Congress as DOJ officials redacted the information before turning over the communications to lawmakers, congressional investigators told The Federalist. Some of the information contained in the text messages obtained by The Federalist remains unseen by congressional investigators.
The new revelations will likely bolster Republican calls for a special prosecutor to investigate potential bias in the Department of Justice.
"They cannot be counted on to investigate themselves," Grassley told The Federalist in an interview. "If you do something wrong, you don't have the fox guard the chicken house."